Are Temu clothes good?
That's a question many people have been asking.
Temu app offers trendy and stylish clothing items at affordable prices. 
But before making a purchase, customers want to know if the quality matches the attractive prices. Well, the good news is that Temu offers a 90 days full refund policy.
This means that if you are not satisfied with your purchase, you can simply return it and get your money back.
Additionally, Temu encourages customers to leave an honest review about their experience with the clothing items they receive.
By doing so, customers can help others make informed decisions when shopping on the app. 
And as an incentive, customers who leave a review receive Temu credit that can be used towards future purchases. So if you're looking for affordable, trendy clothes, give Temu a try and don't forget to leave an honest review! 
Introduction Clothe Shopping On Temu: What Makes Them Unique?
Clothes shopping on Temu is a unique experience due to several key factors.
One of the standout features is Temu's purchase protection program, which ensures that buyers are protected in case of any issues with their purchases.
This program provides peace of mind, knowing that the buyer can rely on Temu to help resolve the problem if something goes wrong.
Additionally, Temu allows customers to use their original payment method when shopping, making the transaction process smoother and more convenient.
This eliminates the need for customers to create new accounts or provide additional payment information, enhancing the overall shopping experience.
Furthermore, shopping at Temu offers a wide range of clothing options. Temu curates a vast selection of products from various brands, ensuring that customers can find unique and stylish items that suit their personal taste.
Lastly, the convenience of the Temu app cannot be overlooked. The app can be easily downloaded and installed on smartphones, allowing customers to shop anytime and anywhere.
This accessibility gives shoppers the freedom to browse and purchase products at their convenience, adding to the overall appeal of shopping on Temu. 
Is Temu Legit? A Closer Look At The Chinese-owned Megastore 
Temu, the Chinese-owned megastore, has been gaining popularity recently as a go-to shopping destination for many consumers.
With its user-friendly interface, attractive discounts, and a wide range of products, Temu seems to have it all.
However, before diving headfirst into this shopping extravaganza, it is important to consider the legitimacy of the platform.
Many users have questioned whether Temu is truly legit or not. It is understandable to have doubts, especially when dealing with a foreign-owned company.
Nonetheless, Temu offers some reassurance through its purchase protection program. The Temu team ensures that customers are protected and can request full refunds if their items do not arrive within 90 days.
This guarantee instills a sense of trust and confidence in the platform.
Additionally, Temu's responsive customer service and the availability of the purchase protection program on both their website and popular shopping app further add to its credibility.
Overall, Temu seems to be a potentially legitimate option for consumers, providing a secure shopping experience with the assurance of refunds if necessary. 
However, Temu does have sustainability and ethical policies in place and has been recognized for its efforts in these areas.
Ultimately, whether or not you choose to trust and shop with Temu is up to you and your personal preferences and priorities. While the prices can be incredibly tempting, it's important to do your own research and read reviews from multiple sources before making a decision. 
Quality And Durability: Temu Review
Temu, a cross-border e-commerce company, offers products in over 20 categories and 200 subcategories, all at extremely low prices. But the question on everyone's mind is whether their products hold up in terms of quality and durability.
While some customers have reported receiving damaged or poorly packaged items, others rave about Temu's products' quality and durability.
One top reviewer claimed that Temu's $18 shoes are better quality and more comfortable than their $100 name-brand shoes.
However, there are critical reviews on the company's customer service and delayed refunds. It's best to exercise caution and read reviews before making a purchase.
As with any fast-fashion brand, it's important to consider the environmental and social impact. Temu's website has information on its sustainability and ethical practices, including using eco-friendly materials and advocating for workers' rights in their supply chains.
Temu also offers frequent shopping credits, shipping discounts, and in-app games to make their products even more affordable.
Overall, Temu's products may be worth the purchase if you're looking for stylish, budget-friendly options, but it's important to do your research before adding items to your cart. 
Comfort and Fit: Are Temu Clothes Comfortable to Wear?
Customers have mixed feedback about the comfort and fit of Temu clothes. Some reviewers claim that the $18 shoes they purchased from Temu are better quality and more comfortable than their $100 name brands. However, other customers complained that everything they ordered was either too small or too big, and the hats they received were very wrinkled and couldn't be worn.
One customer mentioned that one of the items they ordered was broken in the box. It's important to note that sizing can be tricky since Temu is a cross-border e-commerce company with products from various manufacturers.
Despite some negative reviews, some customers are impressed with Temu's customer service, which offered credits for late deliveries and refunded money for items out of stock. It's recommended to apply caution and check customer reviews before purchasing from Temu. 
Sustainability and Ethics: What Are Temu's Environmental and Social Practices?
The company requires vendors to provide documentation of their legal and ethical compliance and monitors their behavior on an ongoing basis. Temu also conducts regular audits of vendors to ensure compliance with its Code of Conduct.
In addition, Temu has established a system for customers to report any violations of ethical standards, which are promptly investigated and addressed. The company believes that by prioritizing ethical behavior, it can build a sustainable and responsible business that serves the needs of all stakeholders.
Temu's commitment to ethics and transparency has been recognized by consumers and industry experts alike, and has contributed to the company's rapid growth and success.
As consumers become increasingly concerned about the social and environmental impacts of their purchases, ethical and sustainable practices are becoming an essential part of doing business.
Temu's focus on ethics and sustainability positions it well for long-term success in a rapidly changing retail landscape. 
Style and Design: What Are Some of the Standout Features of Temu Clothes?
One of the standout features of Temu clothes is their affordability. The platform offers a wide array of clothing options, from wardrobe staples to winter wear, at prices that are significantly lower than those of other sustainable clothing brands.
Temu's clothing category is well-curated and includes stylish and premium-quality pieces from renowned brands and manufacturers around the world.
Additionally, Temu does not manufacture its own clothing line but works closely with its network of suppliers and manufacturers to create products tailored to the needs of consumers.
Temu ensures that manufacturers adhere to strict quality and safety standards, which guarantees the quality of the products sold on the platform.
Another key feature of Temu clothes is their responsiveness to shifting consumer demands. Through its Next-Gen Manufacturing approach, Temu enables manufacturers to respond to trends and ensure that consumers get a wide range of high-quality products at affordable prices.
Temu's clothing line offers various styles and designs to fit any aesthetic preference and need, and with product filter features, consumers can easily find interesting pieces by browsing through styles. 
Customer Reviews and Feedback: What Do Other People Think of Temu Clothes Quality and Size?
The customer reviews, and feedback on Temu clothes are mixed. Some customers have had negative experiences, such as receiving items that were too small or too big or arrived damaged. Others have reported that Temu's promotions can be misleading, and the app can be glitchy when trying to win rewards.
However, it's important to note that Temu is a relatively new e-commerce platform, having only launched in late 2022. And while there are some negative reviews, there are also positive ones. Some customers have been pleased with the low prices and have received their orders without issue.
It's also worth noting that Temu is a legitimate website, and it's become quite popular in a short period. It's the number one free shopping app in the App Store, beating out other giants like Amazon and Walmart.
Overall, the customer reviews and feedback on Temu clothes may be mixed, but it's worth considering the brand for its low prices and a wide variety of products. As with any online shopping, it's important to do your research and read reviews before making a purchase. 
Price and Value: How Do Temu Clothes Compare to Other Brands?
As for Temu, their low prices and vast selection make them a popular option for budget-conscious shoppers. However, with a mixed rating on the Better Business Bureau website and several customer complaints, it's important for shoppers to do their own research before making a purchase.
It's also worth noting that Temu is not a sustainable clothing brand, as they offer a wide range of products beyond clothing and do not have a specific focus on sustainability.
Nonetheless, their innovative Next-Gen Manufacturing model allows them to offer affordable prices while reducing waste and overproduction, which is a step towards more responsible consumption.
When it comes to price and value, Temu's low prices and extensive product selection make them a good option for shoppers on a budget, but it's important to weigh the potential risks and do your own research before making a purchase. 
Know Whether Temu Is Legit Online Marketplace
Are wondering if temu is legit?
Temu has become a popular shopping platform, offering heavily discounted products from various categories. However, some users have raised concerns about Temu's legitimacy. According to the Better Business Bureau, Temu has received over 30 complaints regarding undelivered packages, incorrect orders, and unresponsive customer service.
As of now, Temu has a BBB customer rating of less than 1.5 stars. Moreover, some reviewers claim that Temu's promotions are scammy, and some products arrive damaged or with missing instructions.
On the other hand, some reviewers have reported positive experiences with Temu, praising its customer service and frequent shopping credits.
Additionally, Temu has become one of the fastest-growing platforms in the US, offering a huge selection of products at incredibly low prices.
While Temu's business model has significant potential to disrupt the global supply chain and impact US retailers, it is important to note that the website's legitimacy is still in question.
Thus, it is crucial to exercise caution when purchasing from Temu and to thoroughly assess customer reviews before making a purchase. 
Comparison with Other Sustainable Clothing Brands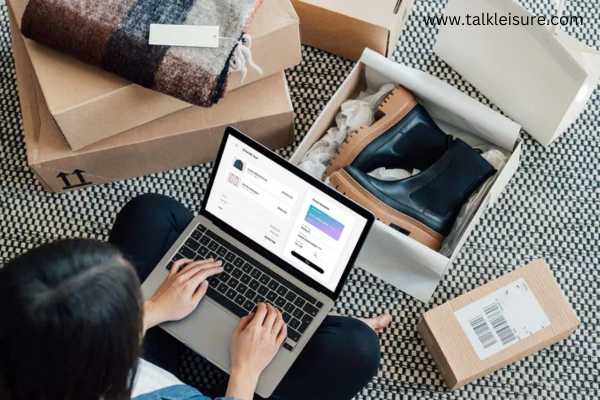 Temu's rise in the e-commerce industry has been compared to other sustainable clothing brands such as Shein, but the company stands out with its innovative Next-Gen Manufacturing approach. While Shein is focused on fast fashion, Temu operates as an online superstore with over 250 categories of merchandise from third-party sellers, allowing for a diverse range of products.
Through its NGM model, Temu can achieve significant cost savings of up to 50% by optimizing the entire product lifecycle from design to last-mile delivery. This approach leads to better sales prediction, inventory control, and streamlined production and delivery processes, ultimately allowing for lower prices for consumers.
Temu's commitment to sustainability includes reducing waste and overproduction through precision in matching demand and supply, leading to a smaller environmental footprint. The company also strictly vets its third-party sellers and only works with those who share the same values of integrity and social responsibility.
Furthermore, Temu promotes ethical and diverse manufacturing practices, aims to create a fair and equitable economy, and has a zero-tolerance policy for the use of forced or child labor.
In comparison to other sustainable clothing brands, Temu stands out as a disruptor in the e-commerce space with its commitment to ethics, diversity, and innovation. 
RELATED: Temu vs Shein: 2023 Review
Pros And Cons Of Ordering From Temu Shopping App
While the prices were indeed very low, I did encounter some issues with shipping times. Some items took several weeks to arrive, which was a bit frustrating. However, once the items arrived, I was pleasantly surprised by the quality of the clothing and accessories.
The materials used were durable and felt nice to the touch. I also appreciated that Temu offers a purchase protection program to protect buyers in case of damaged goods or fraud.
Overall, the pros of using Temu include:
access to a wide range of affordable products
good quality items, and secure payment methods
affordable price
On the downside,
shipping times can be slow
some reports of counterfeit items.
It's important to exercise caution and read product reviews before making a purchase on Temu. 
Conclusion On Purchasing CLothe Items From Temu
In conclusion, Temu clothes offer some excellent deals, but there are considerable risks involved in purchasing from this shopping app. With Temu being owned by Chinese conglomerate PDD Holdings, it's not surprising that it follows the direct-to-consumer business model used by other Chinese companies, such as SHEIN.
The products offered are super cheap, and they ship directly from the manufacturers in China to the consumer.
However, many customers have reported that shipping can take some time, and products are poorly packaged, often arriving damaged.
Customer service reviews are mixed at best, with some customers praising Temu's honesty while others call them out as cheaters and thieves.
It is even possible that Temu may have lied in their advertisements promising voucher coupons that were not issued.
Temu offers a wide variety of inexpensive products from China, but as emphasized by a review of nine cheap products, quality may not always match the price. Thus, customers should be wary of these concerns and weigh the risks before deciding to buy from Temu.