Welcome, tea enthusiasts, to the vibrant city of Boston, where the air is crisp, the history is rich, and the tea culture is steeped in elegance and charm.
If you're a fan of sipping exquisite tea while indulging in delectable treats, then you're in for a delightful treat as we embark on a journey through the best high tea spots that Boston has to offer. From cozy tea rooms to luxurious hotels, we'll explore the crème de la crème of the city's tea scene, one teacup at a time.
Now, let's raise our pinky fingers and delve into the wonderful world of high tea, where refinement and relaxation intertwine like perfectly blended tea leaves.
Prepare to be whisked away on a flavorful adventure that will tickle your taste buds and warm your soul. So, put on your fanciest attire, grab your favorite teapot, and let's embark on this epicurean journey to find the best high tea experiences in Boston!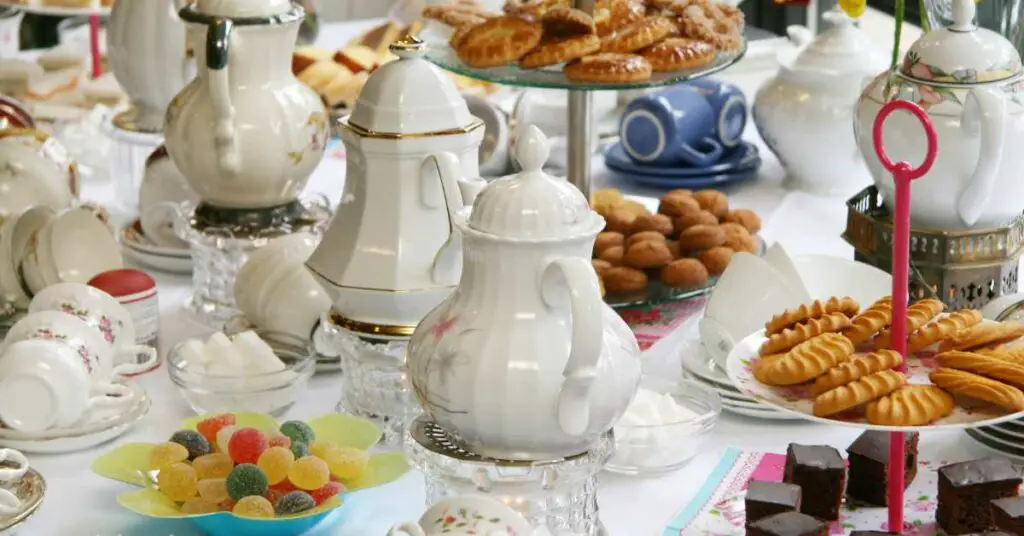 1.      Trifecta
Picture this: a harmonious blend of elegance, history, and indulgence. That's what awaits you at our first stop, the Trifecta of high tea experiences in Boston. Brace yourself for an extraordinary rendezvous at the intersection of culture and tea.
2.      The Courtyard Restaurant at the Boston Public Library
Where better to start our tea tour than amidst the grandeur of the Boston Public Library? Nestled within this literary haven lies the Courtyard Restaurant, a true gem for tea aficionados. Imagine being surrounded by towering bookshelves while savoring delicate finger sandwiches and tantalizing pastries.
It's a bibliophile's dream come true! Pro tip: Take a moment to inhale the scent of freshly brewed tea and centuries-old wisdom floating in the air. It's like immersing yourself in a cup of knowledge.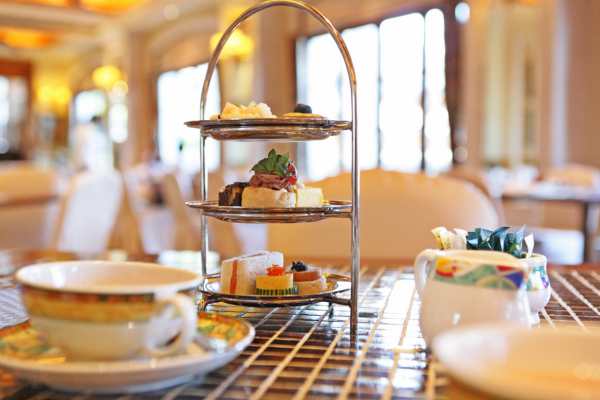 3.      Abigail's Tea Room
Calling all history buffs and tea connoisseurs alike! Abigail's Tea Room is where the past meets the present in a fusion of flavors and stories. Step back in time and indulge in the elegance of a bygone era as you sip your tea from vintage China.
With every sip, you can almost hear the echoes of conversations that once filled the room, where revolutionaries plotted and intellectuals pondered. It's the perfect spot to savor history with a side of crumpets.
4.      Wenham Tea House
Tucked away in the picturesque town of Wenham, just a short drive from the bustling streets of Boston, lies a tea house straight out of a storybook. Welcome to Wenham Tea House, where enchantment and tranquility reign supreme.
This charming establishment exudes a cozy cottage vibe, inviting you to escape the city's hustle and bustle. Whether you prefer classic blends or unique herbal infusions, this tea house has something to satisfy every taste bud.
And don't even get me started on their scones—they're so heavenly that even the Queen herself would give a nod of approval.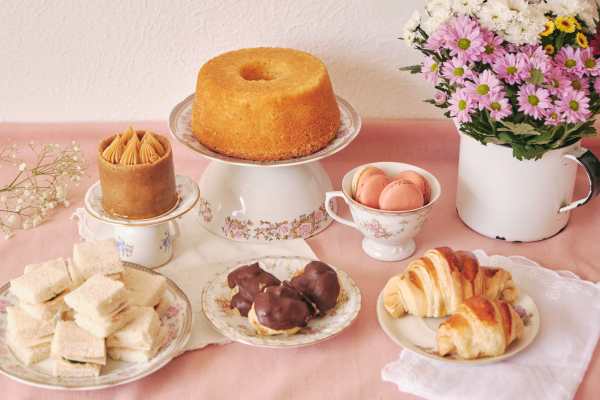 5.      Jolie Tea Company
Attention tea enthusiasts with a passion for all things whimsical and whimsy! Jolie Tea Company is an oasis of flavors and colors, where tea becomes an art form. Prepare to be dazzled by their extensive selection of loose-leaf teas from around the world, each with its own story and character.
From floral notes that transport you to a blooming garden to bold blends that awaken your senses, Jolie Tea Company knows how to awaken your taste buds and ignite your imagination.
Plus, their tea-infused macarons are simply divine—a true marriage of French sophistication and tea-infused bliss.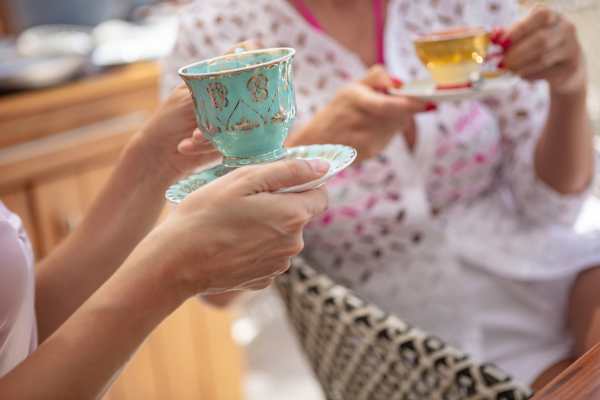 6.      The Vintage Tea and Cake Company
Step into a world where tea and cakes take center stage, and you'll find yourself at The Vintage Tea and Cake Company. This delightful establishment combines the best of both worlds—meticulously crafted cakes and a wide array of tea options that will leave you spoilt for choice.
It's a sweet tooth's paradise! Indulge in a slice of heaven while sipping on a perfectly brewed cup of tea, and let the worries of the world melt away with each bite. After all, life is too short to skip dessert, especially when it's paired with a fragrant cup of tea.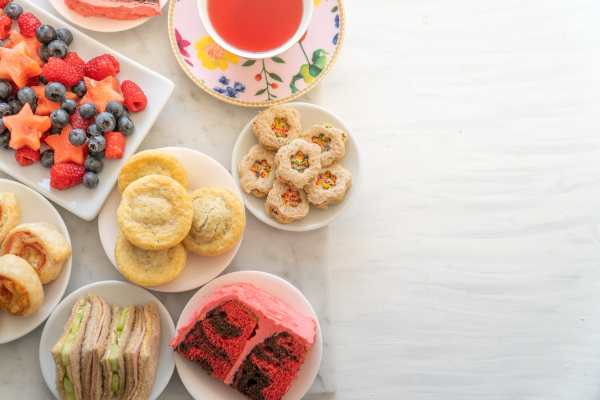 7.      The Tea Leaf
If you're seeking a tea haven that feels like a warm embrace, look no further than The Tea Leaf. This cozy nook is a sanctuary for tea lovers, where the world slows down and time seems to stand still.
With walls adorned with shelves upon shelves of tea leaves, it's a paradise for those who love to explore new flavors and embark on sensory adventures. The knowledgeable staff will guide you through their extensive tea selection, ensuring that you find your perfect match.
And if you're lucky, you might even discover a hidden gem that becomes your new favorite cup of comfort.
8.      Fancy That
Prepare to be transported to a world of elegance and refinement at Fancy That, a tea spot that lives up to its name. From the moment you step inside, you'll be greeted by a captivating atmosphere that oozes sophistication.
The teacups gleam with delicate beauty, and the tea itself is a testament to perfection. Whether you're in the mood for traditional black tea or experimental herbal blends, Fancy That offers a curated experience that caters to even the most discerning palates.
So, channel your inner royalty and get ready to feel like a true tea aficionado.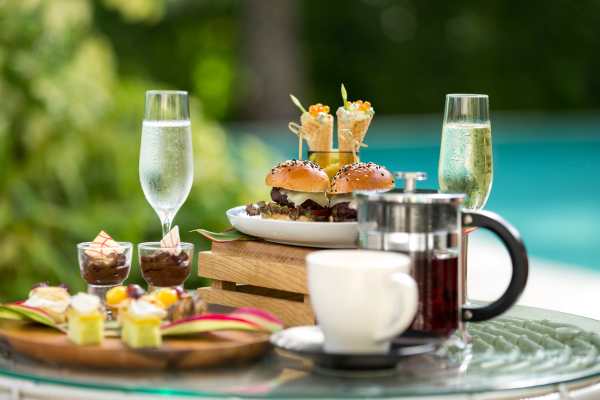 9.      Silver Dove
If you're on the lookout for a high tea experience that's as unique as it is delightful, Silver Dove is the place to be. This hidden gem is renowned for its inventive tea concoctions that push the boundaries of flavor.
Prepare for a sensory adventure as you explore their innovative tea blends, infused with unexpected ingredients that will make your taste buds dance with joy. And don't forget to admire the elegant silverware that adds an extra touch of class to your tea-drinking experience.
At Silver Dove, every cup is a work of art, meant to be savored and cherished.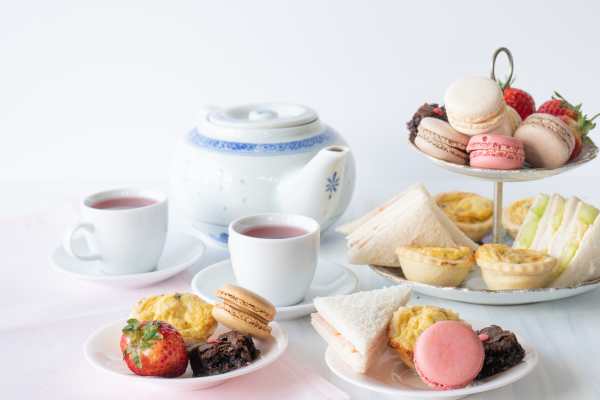 10. The Langham Hotel
Last but certainly not least, we arrive at the pinnacle of luxury and indulgence—the Langham Hotel. Prepare to be pampered like royalty as you sink into plush chairs and revel in the opulence that surrounds you.
The Langham Hotel takes high tea to new heights with its impeccable service, exquisite pastries, and a tea selection fit for the gods. Sit back, relax, and let the aroma of freshly brewed tea and the elegant ambiance whisk you away to a world of pure bliss.
It's a true haven for tea enthusiasts and a perfect way to conclude our quest for the best high tea experiences in Boston.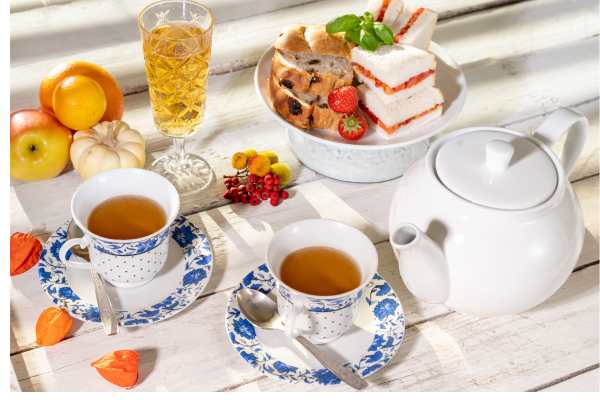 So, my fellow tea lovers, are you ready to embark on this tea-filled adventure with me? Get your teacups ready, because we're about to embark on a journey that will delight your senses, satisfy your cravings, and leave you with memories to savor long after the last sip.
Join me as we explore the charming tea spots that Boston has to offer, one teapot at a time.