Ahoy, tea enthusiasts and aficionados of the finer things in life! Prepare to embark on a delightful journey through the tantalizing world of Cape Town's best high tea offerings.
We're about to spill the tea, quite literally, on where to indulge your taste buds and bask in the warm embrace of clinking teacups and dainty treats.
From the iconic Silo Hotel to the historic charm of Belmond Mount Nelson, we're diving headfirst into a realm where cucumber sandwiches meet artful pastries in a symphony of flavors. But hold your teacup steady, because we're not stopping there.
We'll be whisking you away to the enchanting Coco Safar St John's Piazza and The Vineyard, where tea isn't just a drink – it's an art form.
Get ready to discover more than just Cape Town's panoramic beauty; we're unraveling the secrets of Casa Labia, The Cellars-Hohenort, and the other hidden gems that are redefining the high tea experience.
So, loosen your waistbands and prepare your palates for a tantalizing expedition that promises to tickle your taste buds and leave you steeped in delight. Let's dive in, shall we? 🍵
Meanwhile, if you are wondering about the best high tea in Bangkok, you can read all about that in this article I have written.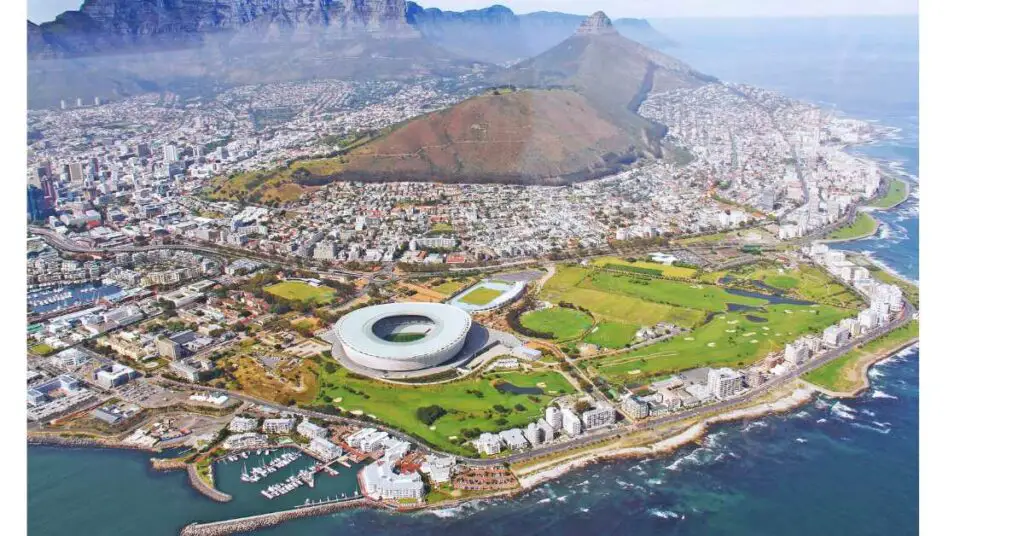 The Silo Hotel – Where Luxury Meets High Tea Extravaganza
Elevate your high tea game at The Silo Hotel, where opulence and taste collide in the most splendid way.
Perched above the vibrant V&A Waterfront, this architectural marvel offers not only breathtaking views but also an exquisite high tea affair that's a feast for the senses.
Step into a world of elegance as you're greeted by tiers of delectable treats, from delicate finger sandwiches to artfully crafted pastries. The fusion of flavors mirrors the diverse cultural tapestry of Cape Town itself.
Whether you're a traditionalist or an adventurous taste explorer, The Silo Hotel's high tea is a symphony of indulgence that will leave you craving encore servings.
Prepare to be treated like royalty amidst the chic ambiance of this iconic establishment.
Immerse yourself in the classic charm of Belmond Mount Nelson, where the art of high tea has been perfected over a century. Nestled in a garden oasis, this pink-hued haven invites you to savor moments steeped in history and flavor.
With its iconic pink façade, the Mount Nelson exudes an old-world elegance that sets the stage for a tea experience like no other.
Indulge in a symphony of fragrant teas and an array of sweet and savory delights that pay homage to tradition while embracing modern palates. From scones with clotted cream to exotic tea blends, each bite is a nod to the timeless grace of Cape Town's high tea scene.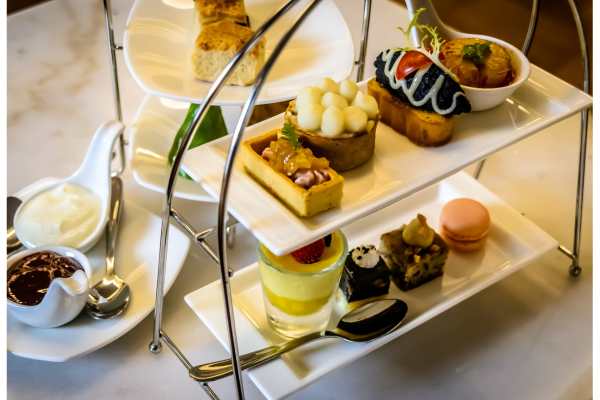 High Tea – A Culinary Artistry Beyond Tea Bags
High tea isn't just a meal; it's a culinary masterpiece that transcends the ordinary. Imagine a canvas where flavors, textures, and presentation converge to create a sensory delight.
In Cape Town's high tea hotspots, this artistry is elevated to new heights.
Gone are the days of mere tea bags and milk. Today's high tea is a symposium of creativity, blending traditional elements with contemporary twists.
It's an invitation to explore taste profiles, experiment with unexpected combinations, and revel in the joy of discovery.
So, as you embark on this journey, prepare to be captivated by a gastronomic tapestry that celebrates the fusion of flavors and the magic that happens when tradition meets innovation.
Meanwhile, if you are wondering about the best high tea in Baltimore, you can read all about that in this article I have written.
Enter the whimsical world of Coco Safar St John's Piazza, where high tea becomes an artful escapade. This enchanting space not only tantalizes taste buds but also ignites the imagination.
Picture yourself surrounded by intricate details that weave a tapestry of visual delight, while your palate dances to the symphony of carefully curated teas and confections.
It's not just a tea break; it's a rendezvous with creativity. From floral-infused teas to innovative patisserie, each element is an ode to the harmony of taste and aesthetics. If you seek a high tea experience that's as Instagram-worthy as it is delicious, Coco Safar promises an enchanting voyage for all your senses.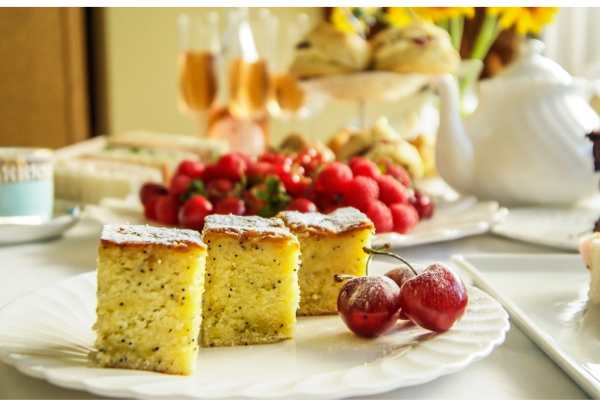 The Vineyard – A Serene Retreat for Tea Enthusiasts
Nestled in the heart of Cape Town's wine country, The Vineyard offers a high tea experience that's as tranquil as it is tantalizing. Amidst lush gardens and serene vistas, prepare to embark on a journey of relaxation and indulgence.
At The Vineyard, high tea takes on a rustic elegance, where locally sourced ingredients take center stage. Sip on aromatic teas while savoring a medley of treats that pay homage to the region's flavors.
The experience is a symphony of comfort and sophistication, inviting you to unwind, connect, and savor the essence of Cape Town's nature-infused high tea culture.
Meanwhile, if you are wondering about the best high tea buffet in Singapore, you can read all about that in this article I have written.
Step back in time and into the lap of luxury at The Cellars-Hohenort, a haven where high tea transcends into an elegant soiree. Set against the backdrop of historic gardens and heritage buildings, this establishment weaves a tale of refinement.
Indulge in a symphony of flavors as you're treated to an array of delicate pastries, scones, and finger sandwiches.
The Cellars-Hohenort's high tea is a harmonious blend of tradition and modernity, where the legacy of Cape Dutch architecture meets culinary innovation.
Each bite is a celebration of heritage and craftsmanship, making this experience not just a meal, but a chapter in Cape Town's rich narrative.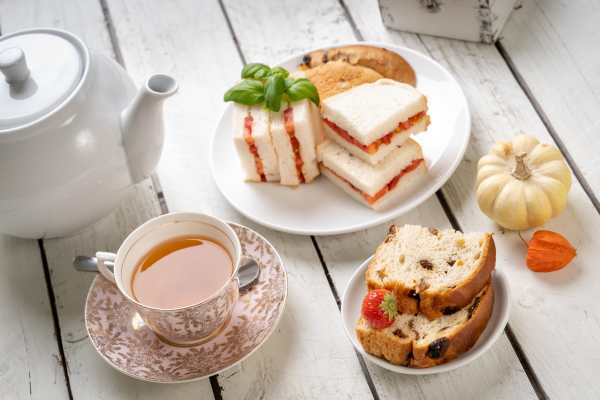 Casa Labia – A High Tea Haven by the Sea
Perched along the coastline, Casa Labia invites you to indulge in a high tea affair that's as soothing as the ocean breeze.
This stately mansion-turned-cultural gem exudes a distinct charm that extends to its delightful culinary offerings.
Prepare for an elegant rendezvous where heritage meets hospitality. The high tea spread at Casa Labia is a fusion of Mediterranean-inspired flavors and local ingredients.
As you revel in the sea views and ornate interiors, each bite tells a story of coastal beauty and culinary craftsmanship. A visit here is more than a tea break; it's a coastal escape for the senses.
One&Only Cape Town – Luxe and Luscious High Tea Retreat
Elevate your high tea experience to new heights at the prestigious One&Only Cape Town. Here, luxury knows no bounds as you immerse yourself in a world where taste and opulence collide.
The high tea at One&Only is a lavish affair, where sophistication meets indulgence. From the elegantly presented sweet creations to the meticulously crafted savory bites, every detail is a testament to culinary mastery.
Set against the iconic backdrop of Table Mountain and the marina, this high tea oasis offers not only exquisite flavors but also an unforgettable panorama.
Prepare to be swept away by a symphony of taste and luxury that only One&Only can offer.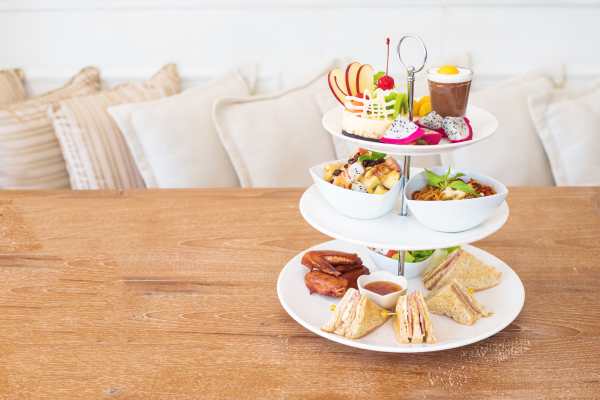 Twelve Apostles Hotel – Cliffside Elegance and High Tea Delights
Nestled on the edge of the Atlantic Ocean, the Twelve Apostles Hotel invites you to experience high tea in a setting that's as breathtaking as it is elegant.
Perched atop rugged cliffs, this establishment offers a high tea affair that's infused with nature's beauty.
Savor an assortment of delectable treats while gazing upon endless ocean vistas. The Twelve Apostles' high tea isn't just a culinary journey; it's a sensory escape.
From handcrafted pastries to exquisite teas, each element reflects the harmony of sea and land. With every bite, you're reminded that luxury here isn't just a privilege—it's a poetic experience.
Embrace the essence of Cape Town's flora at the Fynkos Kirstenbosch Tea Room, where high tea becomes a botanical delight.
Tucked within the renowned Kirstenbosch National Botanical Garden, this charming retreat marries nature and taste in perfect harmony.
As you sip on locally foraged herbal teas, you're enveloped by the scents and sights of indigenous plants. The high tea offerings are an ode to the region's biodiversity, with ingredients often plucked from the surrounding gardens.
It's a chance to experience Cape Town's unique ecosystem while indulging in delicate pastries and freshly baked scones. Prepare for a high tea experience that's truly rooted in nature's embrace.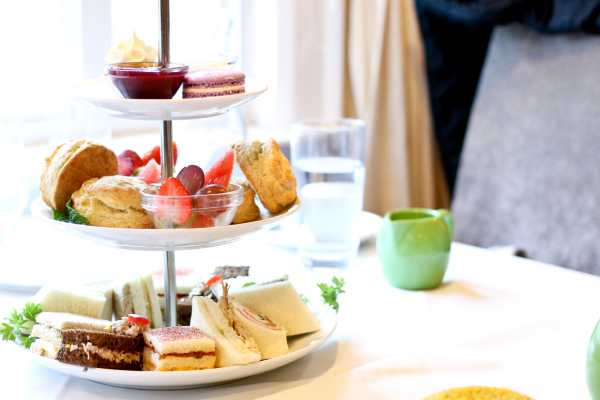 Frequently Asked Questions
What do you wear to a high tea?
Dress elegantly for a high tea with semi-formal attire. Opt for a dress or skirt/blouse combo for women, and slacks and a dress shirt for men. Accessories like hats or fascinators add a touch of sophistication. Remember, it's a chance to shine, so embrace classic styles with a touch of personal flair.
How many items do you need for high tea?
A traditional high tea typically includes a variety of sweet and savory items. A well-rounded spread might feature 3 to 4 types of finger sandwiches, 2 to 3 types of pastries or cakes, scones with clotted cream and jam, and a selection of teas. Adjust based on preferences and the occasion.
What teas are best for a tea party?
For a tea party, offer a diverse tea selection to cater to various tastes. Include classic options like Earl Grey and English Breakfast, as well as herbal teas like chamomile and peppermint for caffeine-free choices. Green tea and fruit-infused blends add variety. Remember to have options for milk and sweeteners.
What time is teatime?
Teatime can vary based on cultural and regional customs. In many Western countries, it's typically in the afternoon, around 3:00 to 5:00 PM, as a bridge between lunch and dinner. However, specific timing can vary and is often influenced by personal preferences and the occasion.