In today's digital age, e-commerce has taken over traditional brick-and-mortar stores. 
And within the world of e-commerce, dropshipping has emerged as a popular business model. Dropshipping is a retail fulfillment method where a store doesn't keep the products it sells in stock.
Instead, when a store sells a product, it buys it from a third party and has it shipped directly to the customer. 
Temu is a largely expanding online marketplace in the USA, and many are curious whether it allows dropshipping.
However, unfortunately, the answer is No. According to their Dropshipping policies, Temu is still not allowing Dropshipping.
in this blog post, we will delve into whether or not Temu does dropshipping and explore the potential benefits and drawbacks of this business model.
So, if you're considering implementing dropshipping into your eCommerce strategy, keep reading to find out if Temu can help you!
What Is Temu?
Temu is an online shopping megastore offering a vast range of products, including clothing, car accessories, beauty products, and jewelry. 
Founded in 2020, Temu has quickly gained popularity amongst consumers due to its affordable prices and fast shipping times. 
It operates similarly to other e-commerce marketplaces such as AliExpress and Wish. 
Although Temu does not sell in bulk, it allows sellers to list and sell their products on its platform. 
Despite being a relatively new player in the market, Temu has established itself as one of the most prominent e-commerce marketplaces, providing customers with various options and sellers an opportunity to expand their businesses.
Does Temu Do Dropshipping?
Despite being a popular e-commerce marketplace, Temu does not allow dropshipping through its platform. 
This policy ensures that all products sold on Temu are of high quality and legitimate, providing a better experience for buyers. 
Dropship with Temu may be seen as the best way to sell products on Temu app. But Dropshipping with Temu and dropshipping from china is still complicated. 
Because Temu can't guarantee the quality of dropshipping products from Temu, Temu sells only products from trustworthy sellers.  
 Sellers must know Temu's policy and find alternative suppliers to compete successfully. 
Customers appreciate Temu's commitment to quality, reflected in its rapid growth in popularity. 
While reselling Temu items may not be an option, buyers can enjoy a diverse selection of clothing, beauty, home goods, jewelry, and other items on the platform.
What Is Dropshipping?
Dropshipping is a fulfillment method where sellers don't keep the products they sell in stock.
Instead, when a product is sold, the seller purchases the item from a third-party supplier, who then ships it directly to the customer. 
In other words, the seller is a middleman between the supplier and the customer. 
Dropshipping has become increasingly popular as it allows for low start-up costs and no need for inventory storage. 
However, dropshipping comes with challenges, such as low-profit margins and loss of control over shipping and product quality. 
Despite these challenges, many dropshippers continue to use this method to sell products, although it is important to note that Temu does not allow dropshipping on their platform.
What Is Temu's Drop Shipping Policy? – Dropship With Temu
Temu's Dropshipping policy does not allow its users to sell its products to their customers through Dropshipping. 
This is because Temu wants to maintain control over its products and maintain its brand image.
Dropshipping would reveal the source of the products to customers, potentially harming the company's image.
If you wonder, Temu do dropshipping?- Temu dropshipping policy doesn't allow drop shippers to sell products.
It's no surprise as Temu can't guarantee this on external level sellers as it hopes best for Temu customers.
As a sister company of Pinduoduo Temu takes dropshipping solutions under control. Because the order fulfillment of the dropshipper isn't under their control.
Therefore, the marketplace provides singular products at low costs, making them B2C and not B2B.
Additionally, Temu penalizes users who violate this policy. 
If you plan on using Temu as a supplier for your dropshipping business, you need to find an alternative supplier or adjust your strategy to comply with their policies.
Can You Use Temu As A Dropshipping Supplier?
If you're a drop shipper, you may wonder whether Temu can be used as a supplier. 
The answer is that it depends. Because Temu is not a traditional dropshipping supplier and does not allow Dropshipping, they offer some products that can be Dropshipped depending on the item and speed of delivery. 
However, their business model does not allow for dropshipping in the traditional sense, and they do not provide after-sales support if a product is purchased outside of their marketplace. 
Temu is a shopping app that makes customers easy to shop online.
They sell most of the products to wholesale prices. So both the website and app daily deal with thousands of consumers with millions of orders.
It mainly sells products across 29 major categories and provide best opportunities to both wholesalers and manufacturers.
Temu has the best customer support especially when it comes to buying and selling product on the app.
As a drop shipper, it's important to carefully consider whether Temu is the right fit for your business before committing to using them as a supplier.
Why does Temu Dont Do Dropshipping?
Temu does not offer Blind Dropshipping or Brand Customization, as it handles orders and shipping in a unified way. 
This is why they do not allow dropshipping on their platform. 
However, they offer unique benefits for buyers compared to other e-commerce sites. 
Ultimately, Temu believes that transacting only on their platform will provide customers with a more consistent and trustworthy experience. 
Temu still provides all the tools to manage a successful dropshipping business, including connecting to your store.
What Should You Do to Compete with Temu In Dropshipping?
If you are a drop shipper looking to compete with Temu, you can do a few things to differentiate yourself. 
Firstly, specialize in a particular product niche that Temu may not focus on. 
This will allow you to offer unique products unavailable on the platform. 
Additionally, prioritize high-quality customer service and fast shipping times. 
Providing a personalized touch and swift delivery can set you apart from larger marketplaces like Temu. 
Utilizing social media and influencer marketing can also effectively build your brand and attract customers. 
However, remember that dropshipping can be a competitive and crowded market, so finding a unique angle and providing exceptional service is crucial to stand out.
Who Owns Temu?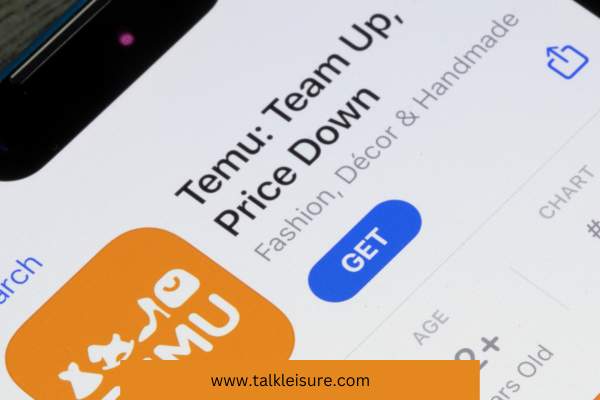 Temu is owned by PDD Holdings, Inc. (Parent Company). It has offices in Ireland, China, and Singapore. 
 Its headquartered in Dublin, Ireland, and Temu was founded in the US and based in Boston.
The company's growth has been impressive, with millions of registered users currently serving customers in the US and Canada. 
While Temu may not be an ideal partner for dropshipping, its popularity among consumers makes it a worthy competitor in the e-commerce industry.
Is Temu Chinese Company?
Temu is a Boston-based company with its principal office located in Ireland. 
While the company's product sources primarily come from Chinese suppliers, it is not a Chinese company. 
Rather, Temu is an international online retailer that offers a wide range of affordable goods. 
Despite its origins, Temu has gained immense popularity globally, with over 10 million downloads of its app. 
The company aims to provide customers with bargain-priced products that can be shipped within a week, and its value proposition is similar to that of AliExpress and Wish. 
Customers can expect fast delivery times, although it is important to remember that longer delivery times may occur. 
While Temu sources its products from China, it is not solely a Chinese company.
Is Temu A Wholesale Company?
Despite being an online marketplace for affordable goods and products, Temu is not a wholesale company. 
This means that Temu's sellers are responsible for the supply and delivery of their products to Temu's warehouse, but they are not selling in bulk quantities. 
Contrary to this, Temu does not allow its sellers to participate in dropshipping, provided they follow the platform's policies. 
And, Temu itself does not offer drop shipping services, as it acts as a mediator between buyers and sellers. 
Therefore, dropshipping from Temu is possible but may not be the best option for long-term endeavors. 
Customers who want to resell Temu's products may need to find alternative dropshipping suppliers to fulfill their business goals. 
Despite this, Temu's rapid growth and market success can be attributed to its commitment to providing a low-cost shopping experience to its users, the company's parent company, PDD Holdings Inc., and its robust logistics network.
Why Does Temu Grow So Fast in Such A Short Time?
Temu's rapid growth can be attributed to its unique business model that offers customers wholesale products. 
This low-price strategy has helped get the company off the ground and acquire a large customer base quickly. 
Additionally, Temu has chosen a third-party logistics provider, J&T Express, which is cheaper and has grown rapidly in the past few years. 
However, it remains to be seen how profitable this model will be in the long term. 
Nevertheless, with the increasing demand for affordable products and e-commerce platforms, Temu has positioned itself as a major player in the market.
What Do Customers Say About Temu?
Customers' feedback is crucial in determining the success of any business. 
Temu has received mixed reviews from its customers. 
Some customers have praised Temu as an excellent online marketplace that offers quality products at affordable prices, while others have expressed dissatisfaction with the platform's shipping and delivery times. 
Some customers have also complained that the items they received were not as advertised, leading to negative reviews. 
However, Temu has responded to these complaints by improving its services and addressing customer concerns, showing that it is committed to providing excellent service. 
Customers have found Temu a great online shopping platform, with many praising its ease of use and broad range of products.
Final Thoughts
In conclusion, Temu's strict policies against dropshipping do not mean this business model ends. 
Dropshippers can still use Temu as a supplier, but it may not be the best option for a long-term business. 
Temu offers a unique shopping experience for buyers, but it is important to note that they are not a wholesale company. 
The success of Temu's growth in a short time may be due to its wide range of products and attractive deals. 
However, it is always important to research and read reviews before working with a supplier. 
Overall, Temu has its strengths and weaknesses, and it is up to the individual to determine if it fits their dropshipping business.
FAQ
Have You Tried Temu Dropshipping?
Dropshipping in Temu is still not allowed. However, some sellers are trying to implement dropshiping with Temu. However, according to its policies, sellers are still prohibited from the dropship.
Can You Resell Temu Items?
If you're considering reselling Temu items, the answer is yes, you can. However, it's important to note that Temu is not a wholesale company and does not sell in bulk, so you would need to purchase items individually. Additionally, since Temu does not allow drop shipping, you must have the products shipped before reselling them to your customers. It's also worth considering whether reselling Temu items aligns with your business goals and values.
Does Temu Allow Dropshipping?
No, According to their dropshipping policies, Temu does not allow dropshipping. They always try to maintain a lower price range and seller-to-customer direct service.
Best Wishes!