Are you an online shopper in India looking for the best deals on Temu products?
Temu is an emerging brand among fashion-conscious folks, with its trendy clothing collections and women fashion accessories.
However, purchasing products from an overseas brand can often take some work, especially regarding shipping.
So, the big question is, does Temu ship to India?
Unfortunately, the answer is no, Temu doesn't ship products to India Yet. But Temu is expanding its market rapidly and soon it will available for each and every country.
In this article, we'll explore whether Temu offers delivery to India and how you can shop for some amazing Temu products at home!
What Does Temu Mean?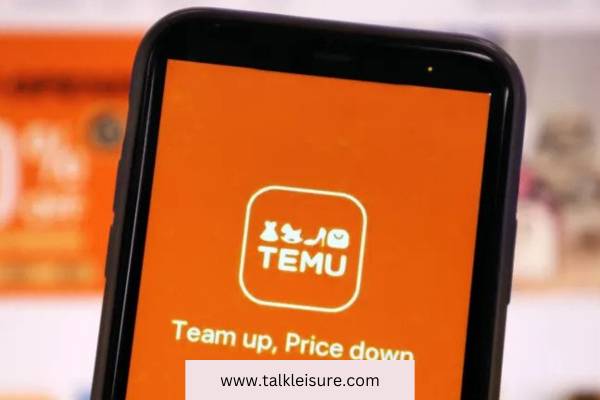 Temu is a popular online shopping app that offers a wide range of quality products at affordable prices.
You can download the Temu app in the app store. This works similarly to any e-commerce mobile app.
Is Temu legit?
This is a common question among newbies. Yes, Temu is a legit e-commerce platform.
It is a US-based company that operates as an online marketplace connecting consumers with millions of sellers, manufacturers, and brands worldwide.
Temu offers merchandise across over 250 categories, including fashion and beauty, sports and health, kitchenware, and office supplies.
Its extensive network of global suppliers and shipping partners allows it to source the best product listings at almost wholesale prices, enabling the platform to provide customers with access to a wide range of affordable products.
Temu prioritizes the safety and security of its customers' personal and financial information.
Temu works with major international shipping partners such as UPS, FedEx, and USPS to ensure smooth and seamless deliveries.
With its commitment to using economies of scale to drive down costs for consumers, Temu is quickly gaining a reputation as one of the fastest-growing shopping apps in the US. 
Who Owns Temu Company?
Temu is a multi-category e-commerce platform that was launched in September 2022.
It is incorporated in Delaware and headquartered in Boston, Massachusetts.
The company is part of the Nasdaq-listed PDD e-commerce system.
PDD sources products from over 11 million merchants worldwide and caters to over 900 million customers.
Temu is the company's latest brand, targeting primarily U.S. and Canadian customers.
Given their close relationship, it is reasonable to assume that PDD is Temu's owner even though it is not publicly known.
PDD also owns Temu's sister company, Pinduoduo, one of the world's biggest e-commerce platforms, with a total revenue of US$14.7 billion for 2021.
As part of the PDD e-commerce system, Temu leverages PDD's global sourcing and fulfillment networks, allowing it to offer its customers a diverse range of products.
What Are The Countries Temu Shipping?
Temu is a multinational commerce group (online marketplace) that offers affordable quality items from various categories including fashion, health, sports, and office supplies.
Currently, Temu ships products only to customers in the United States, New Zealand, Australia and Canada.
However, the company plans to expand its services to other countries.
With its extensive network of global suppliers, brands, and shipping partners, Temu looks forward to catering to more customers worldwide soon.
Temu's commitment to using economies of scale to drive down consumer costs allows it to offer a wide range of quality products at almost wholesale prices.
Currently, shoppers from India cannot purchase from Temu, but they can explore other opportunities provided by the Indian e-commerce market.
Does Temu Ship To India?
Based on our research, Temu currently not delivering products to India.
As of May, 2023, Temu only ships within the United States,Canada, Australia and New Zealand.
However, Temu is always looking to expand its reach and may consider adding India to its list of shipping countries.
While Indian sellers cannot currently sell products on Temu, the platform welcomes suppliers of all calibers from small businesses to major manufacturers.
Temu utilizes a sophisticated supply system to optimize shipping and logistics for swift delivery, with delivery estimates typically ranging from 7-15 days.
To keep customers informed, Temu offers order tracking and estimated delivery dates. Temu compensates customers with a $5 delivery credit in the event of delayed delivery.
Temu puts an update to your account as soon as you place the delivery. After you receive an order confirmation, you will be updated with the tracking information and estimated delivery date.
You may also buy from Temu via the Temu website (shopping site).
Can I Buy Indian Products In Temu?
Temu, the online marketplace that offers high-quality products at competitive prices, provides international shipping to various countries.
So, there are many Indian products available and customers can buy Indian products from Temu at lower prices.
Temu's Next-Gen Manufacturing model works with suppliers to analyze shopper preferences and co-create products tailored to consumer needs.
It also leverages PDD Holdings' global network of trusted international suppliers to deliver premium products to customers worldwide.
Although Temu does not state whether Indian products can be found on its platform, customers can browse through its vast catalog of products ranging from clothing and beauty to automotive and office supplies.
With transparency being a key value, Temu allows customers to track their packages and even gives a $5 credit if purchases do not arrive on time.
Overall, Temu is a platform worth exploring for individuals who want to enjoy a unique online shopping experience with excellent deals and quality merchandise.
How Long Does Temu Take To Deliver?
Temu delivery times may vary depending on the location of the buyer and the product ordered. On average, Temu estimates that orders will take 7-15 business days to deliver.
This is because many of the platform's manufacturers and sellers are overseas.
However, for customers who require quick delivery for their orders, Temu offers express shipping for free on orders above $129.00, which cuts the delivery time by half.
The Express Shipping option is quicker.
In contrast, for normal delivery, you can also choose Standard Shipping option.
It is crucial to keep in mind that outside factors like weather and flight arrangements may have an impact on delivery times.
Temu offers a real-time order tracking system that allows users to view the status of their orders and estimated delivery times.
The platform also compensates customers for delayed deliveries with a $5 delivery credit as a small token of appreciation for their patience in waiting for their orders.
Does Temu Ship Internationally?
According to factual data, Temu does not currently offer international shipping for many countries.
As of May, 2023, they only ship within the United States, Canada, Australia and New Zealand, Italy, Netherlands, Germany, France, Spain.
However, Temu does offer free shipping for orders within the US.
They also provide a unique tracking feature showing customers the daily breakdown of their package's historical delivery completion.
If a customer's purchase does not arrive on time, Temu gives them a $5 credit.
Temu is an online marketplace that offers high-quality products at competitive prices.
They work with trusted international suppliers who have proven themselves skilled in their crafts and have cultivated long-term partnerships with them.
Temu's next-gen manufacturing model helps suppliers to analyze shopper preferences and co-create products tailored to consumer needs.
Though Temu does not ship internationally at this time, they continue to prioritize customer satisfaction and transparency in their shipping and return policies.
What Carrier Does Temu Use?
Temu uses a variety of carriers to deliver orders to its customers.
These carriers include major international shipping companies such as UPS, FedEx, and the United States Postal Service.
By working with these established carriers, Temu can ensure smooth, reliable, and timely deliveries.
Temu may use a different carrier to transport the order depending on the product and the seller.
Customers may receive more than one package for a single order.
However, Temu provides customers with a tracking number for each package, making it easy to monitor the delivery progress.
Regardless of which carrier is used, customers can trust that Temu takes the security and safety of the delivery seriously and coordinates with their carriers to ensure the best delivery experience possible.
Can Indian Sellers Sell Products On Temu?
According to available data, Indian sellers cannot sell products on Temu.
The e-commerce marketplace does not allow drop shipping and only sources products from its parent company's global network of over 11 million suppliers and manufacturers.
Currently, Temu has not opened up its platform for Indian sellers.
However, Indian customers can still enjoy the benefits of Temu's wide selection of affordable quality merchandise across multiple product categories.
Temu offers free returns within 90 days, purchase protection, and the option to purchase items without bulk orders.
Temu's affordability can be attributed to its Consumer-to-Manufacturer model, which links customers with producers and provides access to high-quality materials and cost-efficient manufacturing processes.
Therefore, while Indian sellers cannot sell products on Temu, Indian customers can still enjoy the platform's benefits. 
Temu Customer Review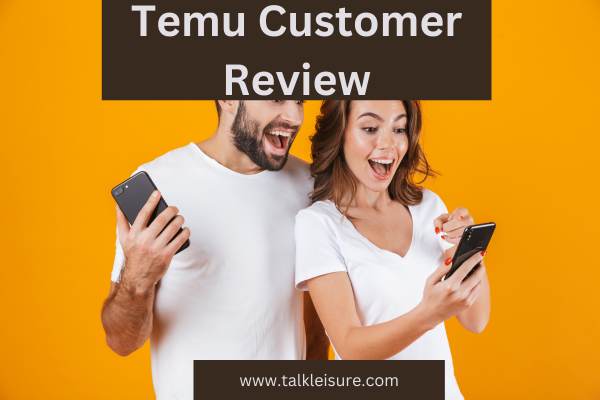 Temu has a mixed reputation among customers.
Some have had positive experiences, like one customer who orders from Temu often, citing "frequent shopping credits" and better quality shoes than name brands.
Others, however, have reported issues with customer service, slow shipping times, and incorrect or damaged items.
One critical review warns of scams, untrained customer service representatives, and poorly packaged products.
Despite these mixed reviews, Temu does offer a Purchase Protection Program that covers damaged goods and fraud, as well as a 90-day return policy.
As with any online marketplace, it's important to exercise caution and read product reviews before purchasing to minimize the risks of a negative experience. 
Final Thoughts
In conclusion, Temu is a legitimate digital marketplace that offers a wide variety of products at incredibly low prices.
However, its slow shipping speeds and constant marketing emails can irritate some users.
Temu caters mainly to US customers but has expanded to Canada, Australia and New Zealand, Italy, Netherlands, Germany, France, Spain as well.
The app has gained popularity among shoppers looking to save big on everyday items.
While Temu is based in Boston, it is a subsidiary of a Chinese commerce company, PDD Holdings.
Therefore, Temu ships from China. PDD Holdings completed 61 billion orders all by itself in 2021.
However its not yet delivering products to India and Indian sellers cannot sell their products on Temu.
Temu uses various carriers for shipping and offers delivery credit to its customers.
Overall, Temu is a great option for those looking for affordable, everyday items but be prepared for slower delivery times and an inbox full of marketing emails. 
The shipping option delivers the product to your doorstep.
FAQ
Is Temu An American Company
Temu is an online shopping platform that has been making waves in the market since its launch in 2022.
But only some people are wondering whether Temu is an American company.
The truth is that Temu is based in Boston, Massachusetts, which is in the United States.
However, its parent company's principal office is located in Ireland.
A legitimate corporation backs it and offers a variety of trusted and secure payment methods on its site, including PayPal, GPay, and Apple Pay. 
Where Does Temu Ship To?
Temu can be bought in the US, Canada, Australia, and New Zealand Italy, Netherlands, Germany, France, Spain as of May 2023. And the company is planned to move
What Is Temu Shipping Cost?
Standard shipping is free on orders over $20, but you must spend $129 to get express service. 
If you send back a second or later item from the same sale, you will be charged $7.99 for return shipping, which will be taken out of your refund.
Temu lists an expected delivery date on each product page and the percentage of buyers whose orders arrive on time.
Best Wishes!
Read For More About Temu: