Hey there, tea enthusiasts and curious minds! Today, we're about to embark on a delightful journey into the world of high tea at none other than the legendary Fortnum and Mason.
Buckle up those taste buds, because this experience is bound to tickle your palate and elevate your afternoon to a whole new level of fancy!
The cost of high tea at Fortnum and Mason typically starts at around £82 per person. Prices may vary depending on any additional upgrades or special offerings.
Fortnum and Mason, a London icon since 1707, isn't just your run-of-the-mill tea spot; it's a haven of elegance, sophistication, and, of course, mouthwatering treats.
Imagine a place where time slows down, and the aroma of the finest teas fills the air like a warm embrace from your favorite blanket. Ah, sheer bliss!
But hey, before you make a beeline for that teapot, let's dive into everything you need to know. From the intriguing history of their high tea tradition to unraveling the secrets behind their scrumptious menus, we've got you covered.
So, whether you're a tea connoisseur or a curious tea-timer, get ready to sip and savor with us at Fortnum and Mason!
How Much is High Tea at Fortnum and Mason?
Let's talk money! High tea at Fortnum and Mason, with all its elegance and indulgence, comes with a price tag that's worth every penny. You can expect the experience to start at around £82 per person.
Of course, this is a ballpark figure, and prices might vary based on factors like the day of the week, time of day, and any fancy add-ons you might crave.
Keep in mind that this isn't just any ordinary cup of tea; it's a royal affair served with a side of delectable savories and sweets fit for kings and queens.
So, if you're ready to treat yourself to an unforgettable afternoon of British opulence, get your wallets ready, and let's explore the high tea wonders that Fortnum and Mason have in store for you!
Reservations for High Tea: How to Book a Table
Now that you're itching to experience Fortnum and Mason's high tea extravaganza, let's talk about securing your spot in tea paradise. The last thing you want is to miss out on this sumptuous affair, and trust me, it's a hot ticket!
Booking a table is as smooth as their finest tea, and there are a few ways to do it. The most convenient way is through their official website. Simply hop online, browse through the high tea options, and choose the date and time that suits your fancy.
But if you prefer the old-school charm of a phone call, give them a ring! Their friendly staff will gladly assist in making your reservation. Oh, and here's a little secret: booking in advance is a wise move, especially for weekends and peak hours, because Fortnum and Mason's high tea is a sought-after experience that fills up quickly.
So, grab your calendar, call up your tea buddies, and get ready to reserve your seats. Because once you do, you'll be on your way to sipping tea in one of London's most iconic and enchanting tea destinations!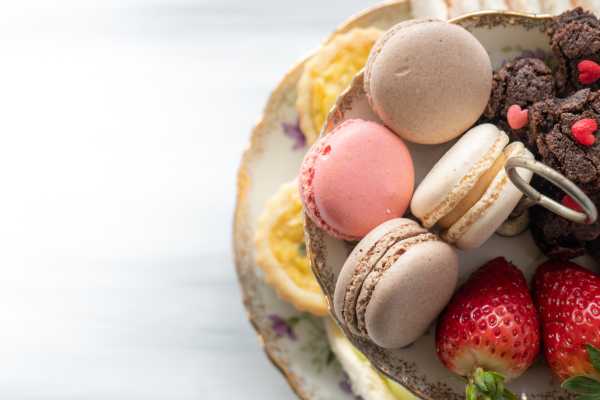 Fortnum and Mason's High Tea Experience: What to Expect
Congratulations! You've secured your table for the ultimate high tea adventure at Fortnum and Mason. Now, let's set the stage for what awaits you during this magical experience.
As you step into Fortnum and Mason's tea haven, you'll be transported back in time to an era of grandeur and refinement. The ambiance is a perfect blend of classic charm and modern elegance, setting the tone for an unforgettable afternoon.
Prepare to be pampered like royalty! Attentive servers will guide you through the tea ritual, helping you select from an impressive array of teas sourced from all corners of the globe. From delicate floral notes to robust brews, your taste buds are in for a treat.
Now, it's time for the main event! A three-tiered stand will grace your table, laden with an enticing array of finger sandwiches, savory bites, and an assortment of decadent pastries and cakes. Each bite is a delightful symphony of flavors, crafted with utmost finesse.
The experience doesn't end with just food and tea; it's the small details that make all the difference. Impeccable tableware, refined decor, and the gentle hum of conversation set the stage for a leisurely afternoon that you'll cherish forever.
And don't forget to leave room for a little shopping spree! After indulging in the high tea extravaganza, take a stroll through Fortnum and Mason's legendary store, where you'll find exquisite teas and delightful gifts to bring a piece of this magical experience home with you.
In short, Fortnum and Mason's high tea is a symphony of luxury, taste, and tradition that promises to be a feast for all your senses.
So, come with an appetite for elegance and leave with a heart full of cherished memories. Get ready to embrace the magic of high tea at Fortnum and Mason!
The Culinary Delights: Highlights of the High Tea Menu
Prepare to embark on a gastronomic journey like no other as we dive into the culinary wonders that await you at Fortnum and Mason's high tea affair. Brace yourself for an exquisite selection of delicacies that will leave your taste buds dancing with delight.
Let's start with the savory sensations! Picture dainty finger sandwiches filled with an assortment of delectable fillings. From classic cucumber and smoked salmon to creative combinations of chutneys and cheeses, each bite is a harmonious symphony of flavors.
But the adventure doesn't end there. The middle tier of the tiered stand reveals a medley of warm, flaky scones, served with clotted cream and Fortnum and Mason's signature jams. One bite, and you'll understand why these scones have earned a reputation of their own.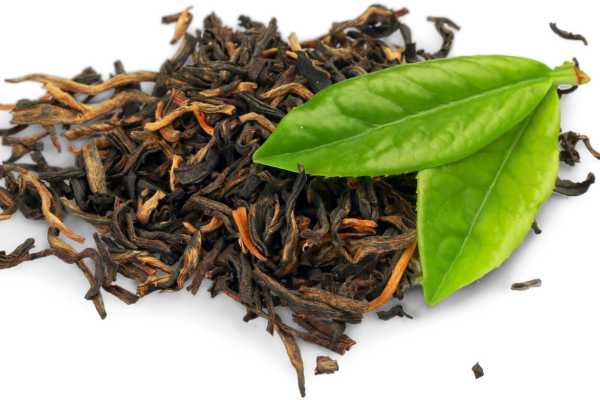 Now, let's move on to the grand finale—the sweet temptations! Brace yourself for an array of dreamy pastries, cakes, and desserts that are almost too pretty to eat. Almost. From macarons in every hue to velvety chocolate treats and fruity tarts, the dessert selection is a delightful fantasy come true.
Of course, it wouldn't be a proper high tea without a selection of Fortnum and Mason's finest teas. Whether you prefer a classic Earl Grey or an exotic blend infused with floral notes, the tea connoisseurs at Fortnum and Mason have you covered.
And for those who crave a little sparkle, don't miss the chance to pair your high tea with a glass of champagne or sparkling wine. After all, you deserve to celebrate this extraordinary experience in style!
So, loosen that belt a notch and prepare to indulge in a symphony of tastes and textures. Fortnum and Mason's high tea menu promises to be a delightful medley that will leave you in awe of the culinary artistry that awaits you. Bon appétit!
What is the Time of High Tea?
High tea at Fortnum and Mason is typically served between 3:30 PM and 5:30 PM. This delightful window of time allows you to unwind and indulge in the sumptuous offerings, bridging the gap between lunch and dinner.
Whether you're catching up with friends or taking a break from your London explorations, this afternoon delight promises to be an unforgettable experience of taste and elegance.
What Is the Dress Code?
Fortnum and Mason's high tea calls for a smart-casual dress code. While there's no need to don a tiara, dressing tastefully is appreciated. Opt for stylish attire that matches the elegance of the setting. You'll fit right in with a dash of sophistication, making the experience all the more delightful.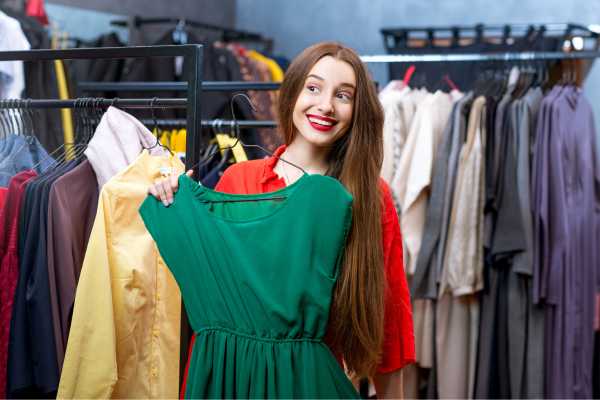 Are They Welcoming Children?
Absolutely! Fortnum and Mason warmly welcome little ones to join in the high tea fun. They offer a specially curated children's menu with treats that cater to their taste buds. It's a fantastic opportunity to create cherished family memories while sharing the joy of this time-honored tradition.
Are There Any Vegetarian Menus at High Tea?
Fear not, herbivores! Fortnum and Mason have a delectable vegetarian high tea menu, thoughtfully crafted to cater to your culinary preferences. Prepare to be delighted by an array of plant-based savories and sweet indulgences, making your high tea experience as delightful as any other.
Can We Sit Outside for High Tea?
Yes, you can! If the weather permits, Fortnum and Mason offers the option to enjoy your high tea al fresco. Bask in the natural light and soak up the vibrant atmosphere of London while savoring your tea and treats in the great outdoors.
Fortnum and Mason's High Tea Etiquette: Do's and Don'ts
Embrace the art of proper tea etiquette! Do arrive on time to fully savor the experience. Do engage in pleasant conversation and embrace the relaxed ambiance. Don't rush; take your time to enjoy each course. Don't slurp your tea (it's a no-no!). And most importantly, do have a jolly good time—after all, high tea is all about indulgence and making wonderful memories.
Frequently Asked Questions
What is Fortnum and Mason famous for?
Fortnum and Mason is famous for being a luxurious and iconic department store in London, renowned for its premium selection of teas, hampers, and gourmet delights. Established in 1707, it has a royal history and is known for its high-quality products, impeccable service, and timeless British elegance.
Can you wear jeans to high tea?
While high tea venues typically have a smart-casual dress code, wearing jeans is generally acceptable in modern settings, including some establishments like Fortnum and Mason. However, to fully embrace the traditional elegance and ambiance of high tea, it's recommended to opt for more formal attire like dresses, skirts, or smart trousers.
Are Fortnum and Mason a British brand?
Yes, Fortnum and Mason is a quintessentially British brand. Founded in 1707 in London, it has a rich heritage and is deeply ingrained in British culture. The iconic department store is celebrated for its commitment to sourcing the finest British products and maintaining a legacy of sophistication and luxury.