Hey there, tea aficionados and curious wanderers! Welcome to the ultimate tea escapade as we embark on a journey through the regal realm of high tea in the bustling heart of the nation – Washington, DC.
If you think the city is all about politics and power lunches, think again, because it's also home to some of the most delightful and elegant high tea experiences you could ever imagine!
Now, before you think high tea is all about sticking our pinkies out and pretending to be the Queen's entourage, let me assure you there's more to it than meets the eye.
So, whether you're planning a fancy outing with friends, treating your mom to a special day, or just looking to experience the epitome of sophistication, I've got you covered!
But hey, hold your steeping cup for a second – you might be wondering, "Why high tea, and not just your regular tea time?" Well, my dear reader, high tea is an experience like no other. It's a delightful blend of tradition, luxury, and a dash of indulgence – all served up on a charming three-tiered platter.
So, fasten your seatbelts (and tighten your cravats, if you fancy) as we venture forth to uncover the hidden gems of high tea in DC. From quaint boutique experiences to grand hotel indulgences, we'll traverse the tea-scape, savoring the finest scones, and daring to dunk some delightful biscuits.
Keep an eye out for our next stop, where we'll whisk you away to The Mansion on O & O Museum, where the charm of history meets the elegance of tea. Prepare to be enthralled by the tea traditions and extraordinary settings that await us!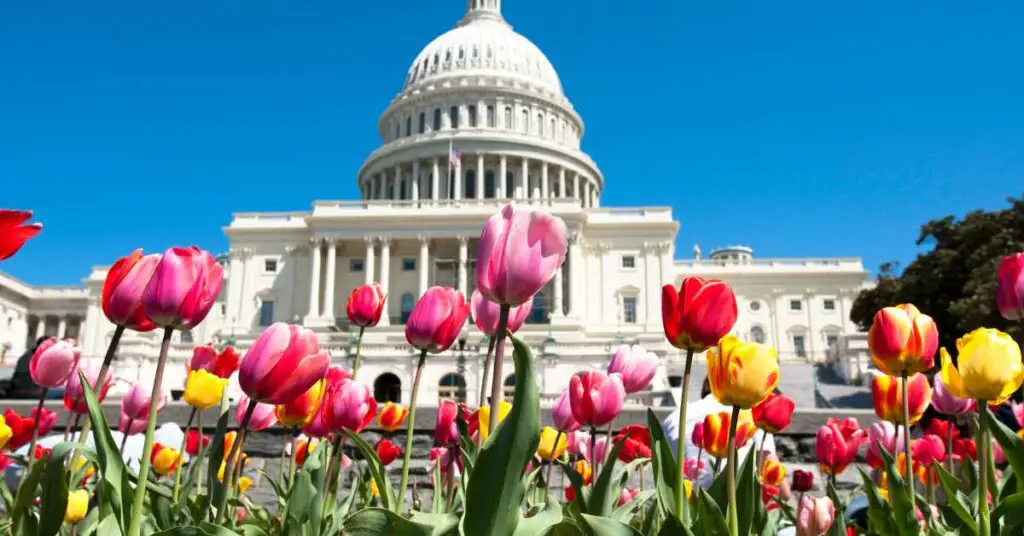 Meanwhile, if you are wondering about best high tea in Boston, you can read all about that in this article I have written.
Historic Charm and Exquisite Teas
Ah, greetings, fellow tea-travelers! Today, our quest for the perfect high tea experience takes us back in time to bask in the splendor of DC's most historic tea spots.
Prepare to be swept off your feet as we step into the world of opulence, where tea is an art form, and every sip is steeped in history.
The Mansion on O & O Museum – Where Mystique Meets Majesty
Our first stop on this enchanting journey is The Mansion on O & O Museum. Nestled amidst the vibrant Dupont Circle neighborhood, this hidden gem transports you to a bygone era.
Imagine stepping into a museum adorned with rare artifacts, secret passages, and hidden rooms – oh, and did I mention they serve an extraordinarily high tea?
Get ready to be treated like a 19th-century aristocrat as you sip on a curated selection of teas, from classic Earl Grey to exotic herbal blends. And the scones? Oh, they're simply divine – fluffy, buttery clouds of goodness served with a dollop of freshly whipped cream and tangy preserves.
The St. Regis – Tea Fit for Royalty
Next up, prepare to be pampered like royalty at St. Regis, where they take high tea to a whole new level of sophistication. The elegant ambiance, adorned with chandeliers and plush furnishings, sets the stage for an unforgettable experience.
Their tea sommeliers are true experts, guiding you through an array of teas from around the world. Fancy something floral or perhaps a hint of smokiness? They've got you covered. And brace yourself for the delicate pastries and finger sandwiches that could charm even the Queen herself!
Meanwhile, if you are wondering about best high tea in Chicago, you can read all about that in this article I have written.
Opaline Bar & Brasserie – Chic and Charming
Our tea-hunt leads us to Opaline Bar & Brasserie, a chic spot nestled in the lively Penn Quarter. With its Parisian-inspired charm and enchanting decor, you'll be swept away by the French flair.
Sip on the finest teas, handpicked to complement their delightful menu of sweet and savory treats. And if you have a penchant for macarons, you're in for a treat! These little bites of heaven will make you swoon with their colorful array of flavors.
Intrigued, aren't you? Each of these historic tea havens has a unique story to tell, and their tea ceremonies are like stepping into a living time capsule. So, dust off your top hats and don your prettiest fascinators; we're about to relish the grandeur of yesteryears while savoring the exquisite teas of today.
But wait, our journey has just begun! Stay tuned for our next leg, where we'll discover high tea with a modern twist. From contemporary delights to breathtaking views, you won't want to miss a single sip!
Until then, keep your teacups full and your hearts merry as we continue our quest to find DC's best high tea spots!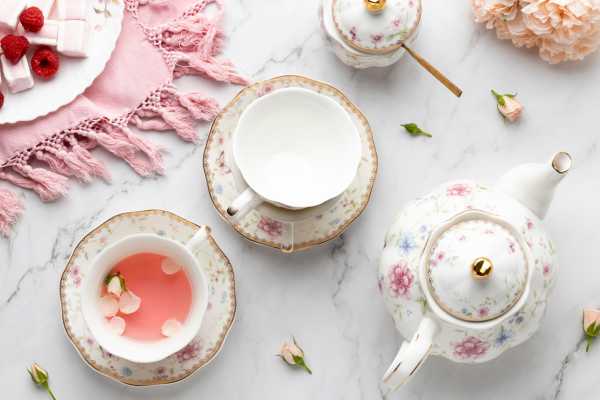 A Modern Twist on Traditional High Tea
Welcome back, tea aficionados! Today, we're venturing into the realm of modern high tea experiences, where innovation and sophistication blend seamlessly.
Prepare to be dazzled as we explore DC's hippest tea destinations, where traditional charm meets a contemporary twist.
Salamander Washington, DC – Chic Elegance in the Heart of the City
Our first stop in this modern tea adventure is Salamander Washington, DC. Nestled in the heart of the city, this stylish boutique hotel takes high tea to a whole new level of chic elegance.
Step into their trendy tea lounge, where minimalist decor and sleek furnishings set the stage for a sophisticated experience. Get ready to tantalize your taste buds with an array of innovative tea blends, thoughtfully curated to suit every palate.
But hold on to your tea cups! The real showstopper here is the gourmet menu that takes traditional high tea treats to new heights. Picture delectable avocado toast bites, savory quiches with surprising fillings, and even some tantalizing tea-infused cocktails for those feeling a bit daring.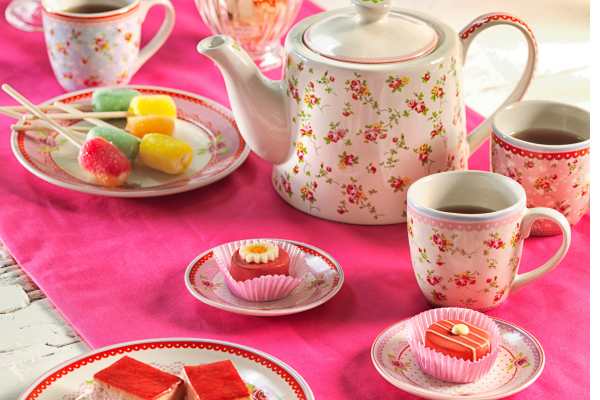 Kingbird at The Watergate Hotel – Tea with a View
Next on our radar is Kingbird at The Watergate Hotel, offering a high tea experience with an unparalleled view. Located right on the Potomac River, this contemporary hotspot boasts floor-to-ceiling windows that frame the city's iconic skyline.
As you bask in the mesmerizing panorama, their tea selection will whisk you away on a journey around the world. From Asian-inspired oolongs to robust African teas, you'll discover flavors that will leave your taste buds dancing.
And what better way to complement the view than with an array of culinary delights? Indulge in a fusion of global flavors, from bite-sized sushi creations to delectable mini sliders.
Oh, and did I mention the sweet temptations that await? Prepare to be seduced by their exquisite pastries and desserts that are almost too pretty to eat (almost!).
Laduree M Street – A French Affair in the Capital
Our tea adventure wouldn't be complete without a dash of French charm. And that's exactly what Laduree M Street brings to the table – or should I say, tea stand?
Transport yourself to the streets of Paris as you step into this elegant tea room, adorned with pastel hues and the scent of freshly baked macarons. Their tea selection boasts delightful blends that perfectly complement the classic French fare.
Of course, we can't forget the star of the show – their signature macarons! Each bite is a symphony of delicate flavors, and you might find yourself trying to decipher which one is your favorite (good luck with that!).
So, dear tea connoisseurs, our expedition into the modern tea-scape has only just begun. Stay tuned as we venture forth to discover more enchanting tea experiences in the nation's capital, where innovation and tradition harmoniously coexist.
High Tea with a View
Greetings, tea travelers! Today, we embark on an enchanting journey to discover the most scenic and whimsical high tea spots in Washington, DC. From breathtaking vistas to secret garden oases, get ready to elevate your tea experience to new heights!
The Ritz-Carlton, Pentagon City – Tea Above the Clouds
Our first stop takes us to The Ritz-Carlton, Pentagon City, where you can indulge in high tea with a view that seems to touch the sky. Perched high above the bustling city, their tea lounge offers panoramic vistas that will leave you in awe.
Sip on exquisite teas as you gaze out at the iconic landmarks that define the DC skyline. And let's not forget about the tea-infused treats! Delight in the chef's culinary masterpieces, featuring a harmonious blend of local flavors and international influences.
With every sip and every bite, you'll feel like you're floating on a cloud of elegance. So sit back, relax, and enjoy the city's beauty from a truly elevated perspective.
Hillwood Estate, Museum & Gardens – Tea in a Secret Garden
Next on our tea adventure is the Hillwood Estate, Museum & Gardens – a hidden gem nestled in the lush greenery of Northwest DC. This historic estate boasts not only a stunning museum but also enchanting gardens that transport you to a whimsical wonderland.
Immerse yourself in the beauty of nature as you partake in their garden-inspired high tea. Served amidst blooming flowers and verdant landscapes, this experience is nothing short of magical.
Their tea offerings are as delightful as the setting, featuring refreshing herbal blends made from ingredients grown right in their gardens. And, of course, their pastry selection is equally divine – a true reflection of the estate's timeless elegance.
The Tavern at The Henley Park – Tea by the Fireplace
Our next destination promises a cozy and inviting ambiance that will warm your heart – The Tavern at The Henley Park. Nestled in a charming historic building, this tea spot offers a unique experience that feels like a step back in time.
Picture this: a crackling fireplace, plush armchairs, and the inviting aroma of freshly brewed tea. This is the perfect setting to unwind and indulge in some comforting tea rituals.
Their tea menu features a delightful array of classic favorites, and their house-made pastries will leave you craving for more. From the first sip to the last bite, you'll be cocooned in an atmosphere of refined comfort.
So, dear tea enthusiasts, get ready to elevate your tea experience to new heights with breathtaking views and enchanting hideaways.
Each of these tea havens promises a unique encounter that will linger in your memories long after the last drop of tea has been savored.
But our tea-rrific adventure isn't over yet! Stay tuned as we explore more delightful tea spots that will whisk us away on a journey of taste and wonder.
Garden Oasis for Afternoon Tea
Hello, tea wanderers! Today, we're immersing ourselves in the serene beauty of garden oases, where nature and tea intertwine to create an enchanting afternoon tea experience. Get ready to escape the hustle and bustle of the city as we step into these lush havens of tranquility.
Four Seasons Hotel Washington, DC – A Botanical Tea Retreat
This urban sanctuary invites you to unwind amidst verdant foliage and blooming flowers – a true respite from the urban jungle.
Their tea menu showcases a thoughtful selection of premium teas, carefully sourced from around the world. From delicate white teas to robust black brews, each cup tells a story of culture and craftsmanship.
As you relish the aroma of tea in the air, indulge in a delightful array of garden-inspired treats. From savory bites adorned with herbs to sweet delicacies adorned with edible flowers, this is a tea experience that celebrates the beauty of nature.
Frequently Asked Questions
What is high class tea?
High class tea, also known as high tea or afternoon tea, is an elegant and refined tradition where a variety of premium teas are served alongside a selection of sophisticated finger sandwiches, scones with clotted cream and jam, and delectable pastries. Often offered in upscale settings, it provides an opportunity to indulge in a leisurely and sophisticated tea experience, celebrating the art of conversation and culinary delights.
Which country first drunk tea?
China is credited as the country where tea was first consumed. According to legend, Emperor Shen Nong discovered tea in 2737 BC when tea leaves fell into his pot of boiling water. Over the centuries, tea drinking spread to other countries and became a significant part of various cultures and traditions worldwide. Today, China remains one of the world's largest producers and consumers of tea.
What to expect at a high tea party?
At a high tea party, expect an elegant and leisurely affair. You'll be served a variety of premium teas, often with a choice of flavors. Delight in a three-tiered platter filled with finger sandwiches, scones served with clotted cream and jam, and an array of delectable pastries and cakes. The ambiance is refined, and the focus is on savoring both tea and delightful conversation.