Green tea is manufactured using Camellia sinensis leaves and buds. The tea is rich in antioxidants. A cup of green tea contains around 20 to 50 mg of caffeine, less than that in coffee.
However, when you drink multiple cups of decaf coffee, the caffeine intake will increase. So, it is best to drink decaf green tea for people with caffeine intolerance or on a low-caffeine diet.
A naturally decaffeinated green tea bag will contain approximately 2 to 4 mg of caffeine. Suppose you also switch to decaf green tea in this blog. You will find a place to buy it.
There are different brands worldwide that produce decaf green tea.
A full range of decaffeinated green tea is available to purchase online. You can buy it from a specific brand's website or multinational retailers like Walmart and Amazon.
Furthermore, the blog will also provide tips on purchasing the best-quality decaf green tea and ordering it on Amazon.com.
Decaf Green Tea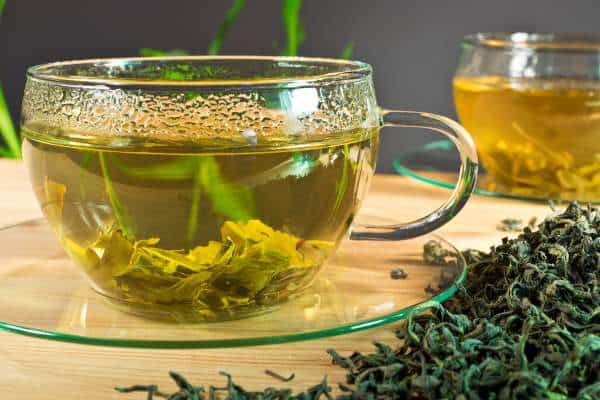 The Camellia sinensis leaves, and buds are decaffeinated before decaf green tea bags are produced. Manufacturers use different decaffeination processes to remove caffeine from green tea leaves.
Decaffeinated natural water will not involve chemicals and retain the tea's flavor. In contrast, chemical decaffeination slightly alters the taste of the green.
None of the decaffeination methods will remove 100% of the caffeine; hence, the tea leaves will contain around 2 to 3 mg.
Note: Caffeine-free tea and decaffeinated tea are two different beverages. Caffeine-free green tea is produced using plant leaves that naturally do not have any caffeine. In contrast, decaffeinated tea is made by removing most of the caffeine from the tea leaves.
7 Best Decaf Green Teas (Where You Can Purchase)
Switching to decaf green tea is a great idea, especially if you are sensitive to high levels of caffeine.
Hunting for high-quality, decaffeinated green tea might be complicated for most of you. Here is some good news for you! You can purchase decaf green tea from the respective brand's website or an online retailer.
They would deliver the product to your doorstep. Many people have trust issues regarding online purchasing, so we have analyzed a few of the best decaf green coffee brands and where you can buy them.
Yogi Tea, Green Tea, Pure Green Decaf
Yogi decaf green tea is manufactured using the natural decaffeination method. Hence, the tea remains flavorful and retains most of the antioxidants. The product is gluten-free. Also, it has no added flavors or sweeteners.
Purchase Yogi Tea, Green Tea, and Pure Green Decaf from: Amazon.com and iherb.com.
STASH: Premium Green Decaf Tea
The Stash decaf green tea is manufactured by decaffeinating their premium green tea using the advanced carbon dioxide method. This helps remove most caffeine without significantly altering the beverage's flavor.
Note: This decaf green tea is not 100% caffeine-free; hence, it may contain traces of caffeine (less than 4 mg per tea bag).
Purchase Stash Green Tea Decaf from Amazon.com and their website.
Bigelow Green Tea, Decaffeinated Tea
This company produces both decaf black and green tea. The Bigelow Decaffeinated Green Tea is decaffeinated using carbon dioxide.
Here, natural gas treats the tea leaves and removes the caffeine. The decaffeinated Bigelow green tea will contain around 0.1% to 0.4% caffeine.
Purchase Bigelow Green Tea and Decaffeinated Tea from Walmart.com and Amazon.com.
The Republic of Tea: Decaf The People's Green Tea
The Republic of Tea uses decaffeinated Chinese green tea leaves to make decaf green tea bags. They remove caffeine using the natural decaffeination process.
After decaffeination, a tiny amount of caffeine will remain in this beverage. Decaf, The People's Green Tea, is a healthy choice as it is gluten- and sugar-free.
Purchase The Republic of Teas Decaf The People's Green Tea from Amazon.com and their website.
VAHDAM, Decaf Himalayan Green Tea
VAHDAM is an Indian brand that ships decaffeinated Himalayan green tea and other teas to more than 130 countries worldwide. Organic Himalayan-grown tea leaves are decaffeinated to produce this decaf green tea.
Purchase VAHDAM, Decaf Himalayan Green Tea Tea from Amazon.com and their website.
Lipton Decaffeinated Green Tea
The Lipton decaf green tea has a fresh taste and a refreshing aroma. You can make iced and hot tea using these tea bags. The decaffeinated opinion is suitable for a healthy heart.
Purchase Lipton Decaffeinated Green Tea from Amazon.com and their website.
Twinings Decaf Pure Green Tea
Twinings Decaf Pure Green Tea is manufactured by decaffeinating to 0.2%. Hence, the beverage will contain a very small amount of caffeine. The blend of this decaf green tea tastes gentle and helps boost your energy.
Purchase Twinings Decaf Pure Green Tea from Amazon.com and their website.
How to Purchase Decaf Green Tea on Amazon
Suppose this is the first time you are ordering a product through Amazon, then you can follow the instructions below to get the decaf green tea bags to your doorstep.
Create an Amazon account.
Sign in to your Amazon account by using your credentials.
Click on the search bar and type "decaf green tea." Search to view various decaf green tea brands.
Search for your desired product and click "add to cart."
Next, click Proceed to Checkout, enter your shipping details (address), and then click Continue.
Choose the payment option and click Continue.
Finally, confirm by clicking "Place Your Order."
The website will show the estimated time for delivery. Within that period, the ordered product will be delivered to your doorstep.
Things to Consider When Purchasing Decaf Green Tea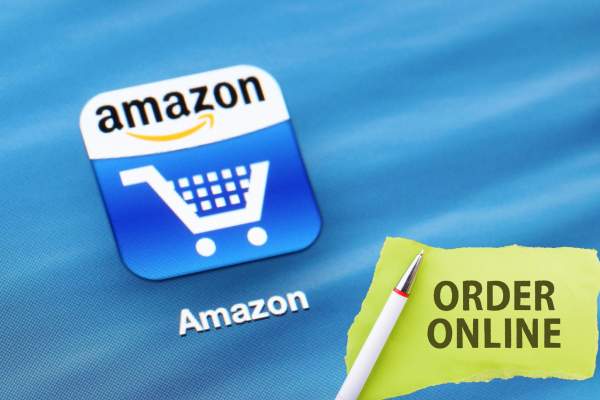 When purchasing decaffeinated green tea, it is essential to consider the decaffeination method. The natural decaffeination process is highly recommended as it will retain the flavor and most of the antioxidants. In contrast, chemical decaffeination might have some side effects. Also, check on the price. A cheap decaf green tea might be better in quality. Therefore, check the customer reviews and choose a product that has a reasonable price and provides high-quality decaf green tea.
Regarding decaffeinated green tea, most people recommend carbon dioxide decaffeination, although it is slightly expensive. Furthermore, when purchasing, check the shipping charges and whether the product is delivered to your location. By following these tips, you will not regret receiving the product.
Final Thoughts
Decaf green tea is a healthy beverage consumed morning, day, and night. It enhances your energy and keeps you refreshed.
Since the decaffeinated beverage contains only around 2mg to 4 mg of caffeine, it will not impact our sleep routine. Suppose you need help finding good-quality decaf green tea.
You can purchase it online via their website or through Amazon, Walmart, etc. Online purchasing is convenient since the product is delivered to your doorstep.
We hope some of the decaf green tea brands and online stores will make buying this product easier.
FAQs
Does Lipton Decaffeinated Tea Have Caffeine?
Yes, it will contain less than 5 mg of caffeine per 8-ounce cup.
Is There Caffeine-free Tea?
Yes, some tea leaves do not naturally contain caffeine, so you can manufacture caffeine-free teas using them. Also, herbal teas like ginger, hibiscus, etc., are caffeine-free.
Can I Drink Decaf Green Tea At Night?
Yes. Although decaffeinated tea contains traces of caffeine, this will not cause sleep issues. Therefore, you can drink it before bed.