Javy is a coffee concentrate prepared using Arabica coffee beans.
Making cold brew coffee takes time, so you can make instant coffee with coffee concentrate.
Javy coffee will aid in preparing a quick cup of an high-quality energy-boosting beverage. A Javy bottle will serve thirty 6-ounce cups.
You can use this to prepare instant coffee by mixing it with either milk or water. The standard ratio of water to Javy concentrate is 4:1. For every 4 ounces of water, and you need 1 teaspoon of Javy concentrates.
The amounts will slightly change if you use Javy to prepare different types of coffee.
Javy not only helps to make traditional cold or hot coffee, but you can also use it in numerous coffee recipes. Suppose you haven't tried this product before, then here is a detailed guide on how to use it.
How to Make Cold Coffee with Javy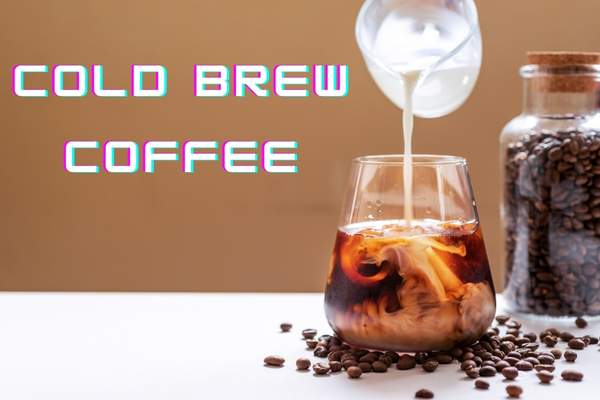 Let's look at how you can use Javy coffee to prepare cold coffee.
Fill a glass bottle or mason jar with 8 ounces of cold water, and then add two teaspoons of Javy coffee concentrate. You can add additional flavor and sweetener that you prefer (1-2 tablespoons of condensed milk and the required amount of cinnamon will give a perfect result). Now close the bottle and shake it well.
There you go, the cold coffee is ready!
Some people add ice cubes to make the beverage colder, but that's optional. This cold beverage will be an ideal treat on a hot summer day.
Note: You can also add creamer on top of the coffee to enhance the taste.
How to Use Javy in Hot Coffee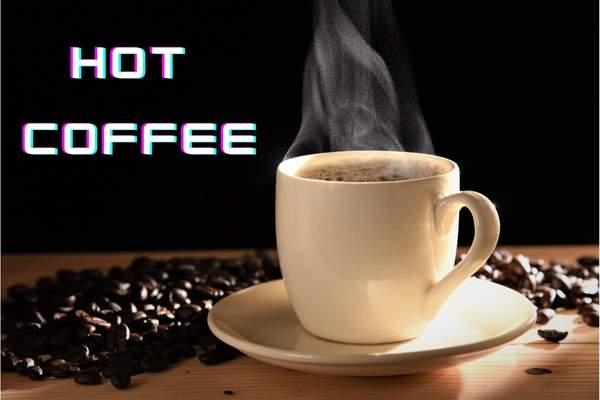 During the winter, an energy-boosting beverage is a must to start your day.
A hot cup of coffee will be the best option to fight the cold and energize yourself. Yes, you can prepare hot coffee using Javy coffee in no time.
Take a coffee mug and 8 ounces of hot water. Next, add 2 teaspoons of Javy coffee concentrate and stir well. To sweeten the beverage, you can also add sweetener and creamer. That's how you make hot coffee using Javy.
Note: If you feel that 2 teaspoons of Javy will make the coffee too strong, then you can use just 1 teaspoon.
5 Different Recipes Using Javy Coffee
Most often, you will be preparing traditional cold or hot coffee.
If you are a coffee lover, you would like to treat yourself with various coffee recipes.
Following are some fantastic recipes that are prepared using Javy concentrate.
Salted Caramel Cold Brew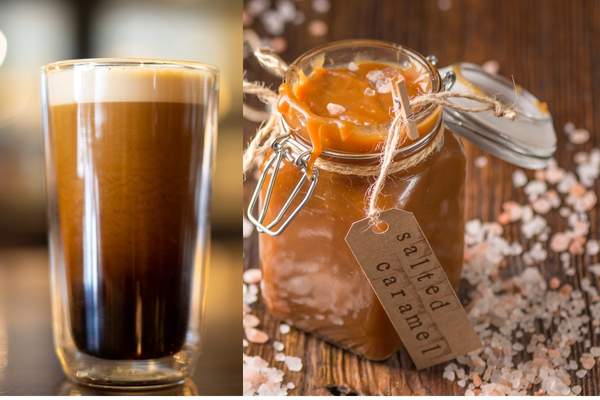 You can try this recipe on your own.
To your coffee mug, add some caramel syrup, and then pour in cold water. Now you can add 1 to 2 teaspoons of Javy concentrate and store it well. To enhance the taste, top it with salted vanilla-frothed cream.
The creamer will provide a rich and creamy consistency. 
Javy Coffee Protein Smoothie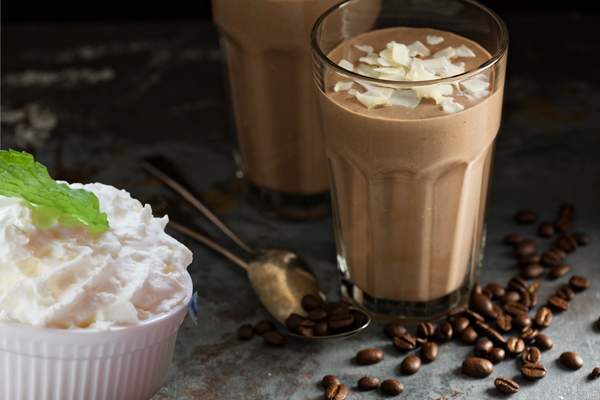 To prepare the Javy coffee protein smoothies, you must blend all the ingredients.
You will need one cup of Fairlife chocolate milk, 1-2 teaspoons of Javy, 2 tablespoons of frozen lite cool whip, 1 scoop of Almax Birthday Cake Hexapro Protein, and a few ice cubes.
Blend them until you obtain the desired consistency. Enjoy!
Note: Instead of water, you will use chocolate milk for this recipe.
Blueberry Latte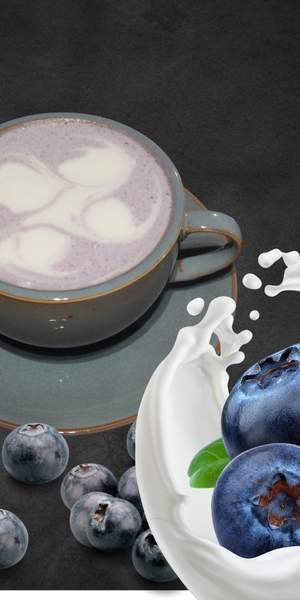 Ingredients:
Blueberry Syrup: 3-4 tablespoons
Javy: 1-2 teaspoons
Milk: 1 cup
A few ice cubes
Whipped cream (optional)
First, you must prepare the blueberry syrup. You can store the syrup in the fridge and use it when necessary. You can also use store-bought blueberry syrup.
In a large container, put a few ice cubes, 3-4 tablespoons of blueberry syrup, and milk (froth the milk for a few seconds before you pour it into the container).
Allow it for about 30 seconds. Next, add the Javy concentrate and stir it well. You add some whipped cream on top to finish it up.
Coffee Breakfast Smoothie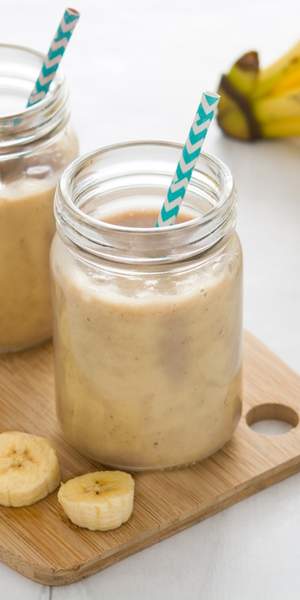 Ingredients:
Sliced banana: 1 medium-sized
Javy: 120 ml
Milk: half cup
Rolled oats: ¼ cup
Blend all the above ingredients well. If the consistency is too thick, you can pour milk as needed. Use some sprinkles for topping, and enjoy the smoothie.
Dark Chocolate Coconut Mocha
Ingredients:
Coconut milk: 2 cups
Cocoa powder: 2 tablespoons
Granulated sugar: 1-2 tablespoons
Dark chocolate: ¼ cup
Javy: 2-4 teaspoons
Whipping cream
Marshmallows
Add chocolate chips, Javy, sugar, milk, and cocoa powder to a pot. Place the pot on a medium-low flame and mix it occasionally.
Once it starts steaming, you can pour it to the cups. Use marshmallows, whipped cream, or any toppings you prefer for the topping.
The Advantages of Drinking Java Coffee
As already mentioned, Javy coffee concentrate is made from arabica coffee beans.
These coffee beans provide many health benefits. The following are some of them:
Prevents Diabetes.
Capable of reducing the risk of Parkinson's disease.
Improves weight loss.
It prevents diseases like Dementia and Alzheimer's.
Bump up your metabolism.
Prevents from provoking cancer cells.
Important: When you add too many sweeteners and creamers to the Javy concentrate, its effectiveness in improving health might be reduced.
Apart from the health benefits, this product will help you save money as you won't buy your daily coffee.
Final Thoughts
If time is a factor that makes you skip your morning coffee, Javy coffee is a splendid solution.
This product allows you to prepare coffee instantly. Through this blog, you might have gotten some tips for making different recipes using Javy coffee.
So, treat your taste buds to different flavors. Now that you know how to use Javy coffee, try making your coffee at home.
FAQs
Is Javy Coffee Good for Diabetic Patients?
Yes, this coffee is good for diabetic patients.
The Arabica coffee beans in Javy prevent diabetes. Diabetic patients can prepare their coffee by reducing the sugar content.
Can I Make Hot Coffee Using Javy?
Yes, you can make hot coffee using Javy concentrate.
You must mix hot water, sugar, and Javy coffee for Hot Javy Coffee. 
Can I Use Javy Coffee in Other Recipes?
Yes. If you want coffee flavor in any of the recipes you're trying, add a few drops of Javy.
Since Javy coffee contains a strong taste, adding a small amount will be sufficient.
Is a Coffee Maker Required to Make Javy Coffee?
No, you can mix the ingredients in a glass bottle or a mason jar.
Is Javy Coffee Pricey?
Yes, a bottle of Javy is quite expensive. In contrast, this product is a worthy purchase as it will save the money you spend buying coffee.