When making a purchase, it can ease your mind to know that you have the option to exchange or return an item.
Scheels is a well-known brand in the retail industry, well-known for its wide selection of sporting goods and outdoor gear.
It's essential to understand the specifics of Scheels' return policy to guarantee a hassle-free shopping experience.
Scheels Provides hassle-free returns for up to 365 days after your purchase.
In this article, we'll delve into the various facets of Scheels' return policy, exploring everything from the conditions for returns to exceptions, warranties, and even price-matching policies.
What Is Scheels?
Scheels is a leading sporting goods retailer that offers a wide range of products for outdoor activities, including hunting, fishing, camping, and more.
With over 27 stores across the United States, Scheels has built a reputation for providing quality products and exceptional customer service.
What is Scheel's Return Policy?
Scheels understands that sometimes a product may not meet your expectations or fit your needs.
That's why they have a flexible and customer-friendly return policy in place.
Here are some key points to know about Scheels' return policy:
Timeframe: Scheels offers a generous return window of 365 days from the date of purchase.
This allows customers ample time to evaluate the product and decide if it meets their requirements.
Condition of the Item: To be eligible for a return, the item must be in its original condition, including all tags and packaging.
It should be unused, unworn, and free from any damage or alterations.
Proof of Purchase: A valid proof of purchase, such as a receipt or order confirmation, is required for all returns and exchanges.
It helps in verifying the date and place of purchase.
What Are the Methods to Return at Scheels?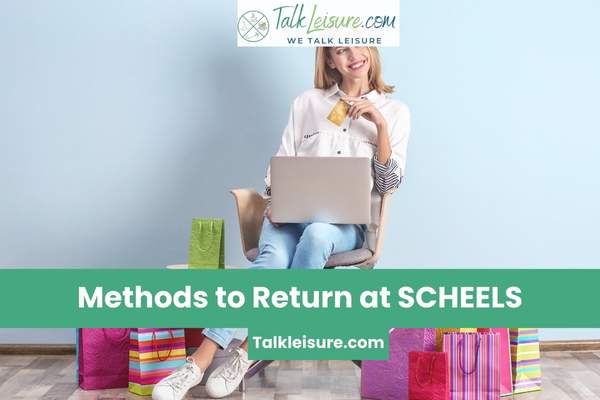 In-Store Return
Scheels offers an in-store return policy, requiring customers to use the store locator on their website, return items in the same condition as purchased, and bring an original receipt for faster processing.
Customers can seek assistance at the Customer Service Desk for exchanges or returns.
Exchanges with lesser value items will refund the remaining amount to the original payment method, while items with more value must pay for the difference.
Scheels gift cards and debit and credit cards can be exchanged or received with store credit.
Online Return
To return an item, log in to your account and enter your order number, email, and ZIP code.
Select the items you want to return and generate a prepaid shipping label.
Choose a refund method (SCHEELS e-gift card or original payment) and pack the items in a proper container.
Include the original receipt or confirmation email and a note explaining the return.
Drop off the package at any USPS location.
What Is Scheels Return Policy Without Receipt?
Without a receipt, Scheels offers a hassle-free return process.
They have a system in place to look up and verify your purchase using other information such as your credit card details or rewards account.
This way, you can still get a refund or exchange for your item, even without the physical proof of purchase.
It's important to note that Scheels may require a valid ID and that the return will be processed at the lowest selling price.
This means that if the item is on sale at the time of the return, you will receive the current sale price rather than the price you originally paid.
What Are the Guidelines for Returning Items Under Warranty?
Returning items under warranty can sometimes be a hassle, but with the right guidelines, the process can be smooth and easy.
Here are some important steps to keep in mind when returning an item under warranty.
First, check the warranty information provided by the manufacturer or retailer.
This will outline the terms and conditions of the warranty, including the duration and coverage.
Make sure you understand what is covered and what is not.
Next, gather all the necessary documents, such as the original receipt, warranty card, and any other relevant proof of purchase. These will be required for the return process.
Contact the retailer or manufacturer to inform them about the issue with the item and your intention to return it under warranty.
They may provide you with specific instructions on how to proceed.
Pack the item securely to prevent any damages during transportation.
Include all the accessories and original packaging if possible.
Finally, ship or bring the item back to the retailer or manufacturer as instructed.
Keep a record of the return, including any tracking numbers or receipts.
By following these guidelines, you can ensure a smooth and successful return process for items under warranty.
What Is Scheels Refund Policy?
When it comes to returning items at Scheels, their refund policy ensures customer satisfaction.
For refunds it takes 2-3 business days to process a refund and 3-5 days for it to appear on your credit or debit cards.
To be eligible for a refund, the item must be in its original condition and accompanied by the original receipt or proof of purchase.
Once the return is approved, you will receive a refund in the original form of payment.
What Is Scheels Exchange Policy?
If for any reason you are not satisfied with your purchase from Scheels, they have a flexible exchange policy in place to ensure customer satisfaction.
Whether you need to exchange an item for a different size, color, or style, Scheels will gladly assist you.
To initiate an exchange, simply visit your nearest Scheels store within 365 days of the original purchase.
Be sure to bring along your proof of purchase, such as a receipt or order confirmation, as this will be required for the exchange.
The item you wish to exchange must be in its original condition, with all the tags and packaging intact.
What Is Scheels Gift Card Policy?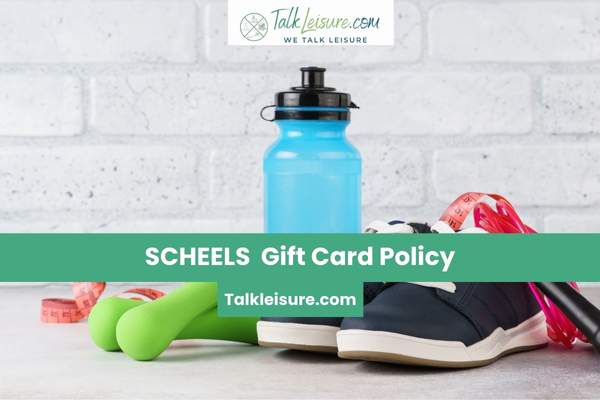 If you have received a Scheels gift card, you may be wondering about the store's gift card policy.
Scheels offers gift cards as a convenient way to shop for your favorite sports and outdoor equipment.
Their gift card policy is straightforward and customer friendly.
Scheels gift cards can be used both in-store and online, giving you the flexibility to shop wherever you prefer.
Whether you're looking for new fishing gear, hunting equipment, or athletic apparel, you can use your gift card to make your purchase.
One important thing to note is that Scheels gift cards do not expire and there are no fees associated with them.
This means you can use your gift card at any time without worrying about any hidden charges.
What Is Scheels Return Policy Exceptions?
Despite Scheels having a customer-friendly return policy, there are a few exceptions to keep in mind. 
One exception is that items purchased through the Scheels online store cannot be returned to physical store locations.
Online returns must be processed through the online returns portal or by contacting customer service.
This ensures a smooth and efficient return process for online shoppers.
Additionally, certain products may have specific return restrictions.
For example, firearms, ammunition, and other related products are subject to federal regulations and may not be eligible for return.
Similarly, personalized or customized items may also be exempt from the return policy.
Conclusion
Scheels, a leading sporting goods retailer, offers a flexible return policy for customers to evaluate their outdoor gear.
The policy includes a 365-day return window, a condition of the item, and proof of purchase.
Customers can request a refund and can use Scheels gift cards for convenience.
However, online returns cannot be returned to physical stores, and certain products may have specific restrictions.
Scheels also offers in-store returns, with exceptions for damaged or defective items.
To return items under warranty, customers must provide documentation, understand warranty terms, and follow instructions from the retailer or manufacturer.
FAQs
01.Can You Cancel a SCHEELS Order?
Normally, once an order is placed, it cannot be cancelled.
In order to get your order to you as quickly as possible, processing begins right away.
You can inquire about a cancellation with our customer service team if your order was placed less than 30 minutes ago, but Scheels are unable to guarantee cancellations.
02.Can I Return Ammunition Purchased Online to Scheels?
No, you cannot return ammunition purchases from Scheels.com to the store.
03.Are Damage Items Returnable at Scheels?
Yes, you can damage or defective Items.
Happy Shopping!