Hey there, tea enthusiasts and flavor adventurers! If you're on the hunt for a delightful experience that's steeped in tradition and elegance, look no further than the picturesque state of Colorado.
Brace yourselves, because we're about to embark on a journey that promises to tickle your taste buds and transport you to a world of refined indulgence: the quest for the best high tea in Colorado!
Sure, the Centennial State might be more famous for its towering peaks and powder-filled slopes, but hidden among the Rockies are some hidden gems that cater to the finer things in life.
We're talking about a symphony of flavors, a harmonious blend of scones, sandwiches, and endless cups of the finest teas.
From the grandeur of The Brown Palace to the whimsy of Babe's Tea Room, we've combed through the crème de la crème of Colorado's tea scene to present you with a delectable lineup that'll have you sipping and savoring in style.
So, grab your fanciest hat and join us as we explore the heights of tea-time excellence, one sip at a time. Let's step into the world of "Best High Tea in Colorado"!
Meanwhile, if you are wondering about the best high tea in San Diego, you can read all about that in this article I have written.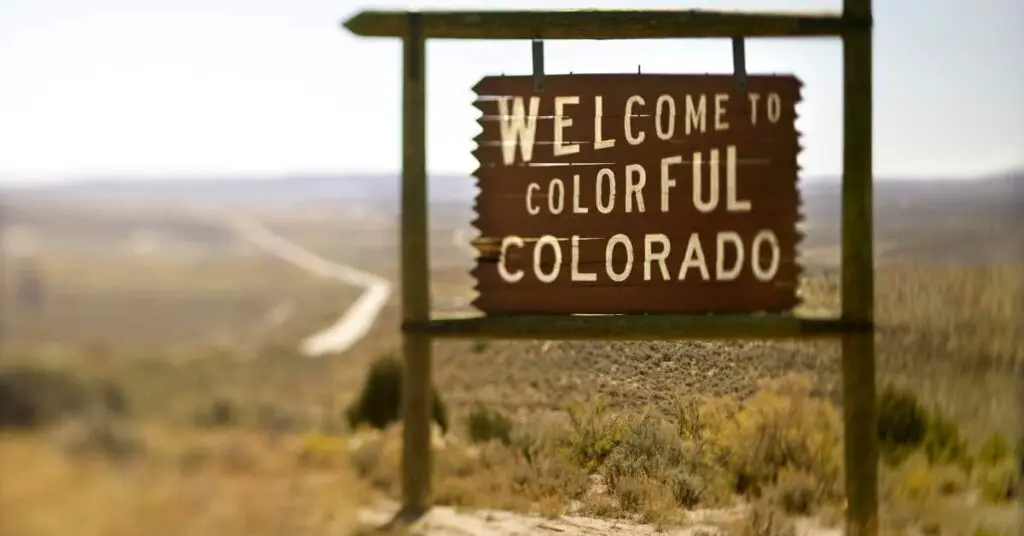 Prepare to be transported to a bygone era of opulence at The Brown Palace. Nestled in Denver, this iconic establishment has been serving high tea since the days when elegance was a way of life. Immerse yourself in the regal surroundings as you nibble on dainty finger sandwiches and relish the delicate flavors of their curated tea selection. The Brown Palace isn't just a tea-time destination; it's a step back in time, where every sip carries a whisper of history.
For a touch of whimsy and a dash of Asian-inspired charm, TeeLee's Tea House in Colorado Springs is your ticket. This enchanting spot combines traditional tea customs with modern flair, offering a delightful fusion of flavors and aesthetics.
Picture yourself nestled in an inviting corner, sipping on handcrafted teas and savoring scrumptious treats with a twist. From green tea to oolong, each cup tells a story, and every bite is a chapter in a culinary adventure.
Step into Babe's Tea Room in quaint Louisville and be prepared to be pampered like royalty. With an array of freshly baked pastries, delicate sandwiches, and an extensive tea menu, Babe's brings Victorian elegance to the modern age. Whether you're catching up with friends or seeking a moment of solitude, Babe's ambiance and indulgent offerings make it a tea lover's haven.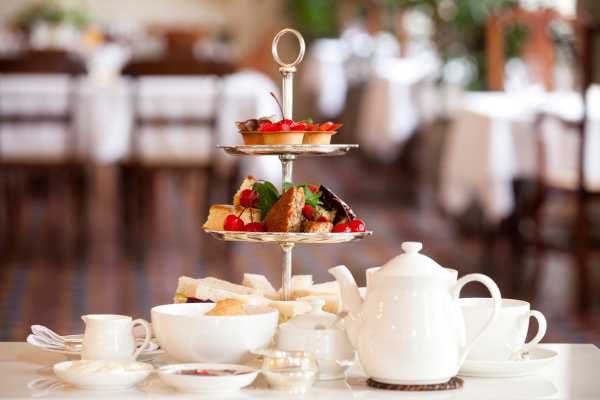 Venture to Fort Collins and discover a tea experience that's as soothing as a melody. The Elizabeth Hotel harmonizes the art of high tea with the rhythm of live jazz, creating an ambiance that's both relaxing and refined. Indulge in delectable bites while sipping your favorite tea blend amidst soothing tunes.
It's a symphony for your senses that elevates your tea time to a whole new octave of enjoyment.
Meanwhile, if you are wondering what an English high tea is, you can read all about it in this article I have written.
Escape the everyday and find tranquility amidst the lush gardens of The Lumber Baron Inn in Denver. This charming Victorian mansion beckons you to unwind while relishing an assortment of delicate teas and delectable treats. As you soak in the beauty of the surroundings, you'll realize that the true luxury lies in the simplicity of a well-brewed cup and a serene atmosphere.
Prepare to be whisked away to the enchanting lands of Tajikistan, right in the heart of Boulder. The Dushanbe Teahouse is not only a marvel of architecture but also a treasure trove of exotic tea blends.
With its intricate carvings and vibrant colors, the teahouse sets the stage for an unparalleled tea experience. From the moment you step inside, you're greeted with the warmth of hospitality and the allure of global tea traditions.
Yearning for an authentic taste of Britain? Look no further than The British Pantry and Tea Room in Arvada. Transport yourself to a cozy corner of the UK as you sip on classic British brews and indulge in traditional treats. With a touch of British humor and a lot of heart, this charming spot brings a slice of Britain to Colorado, one cuppa at a time.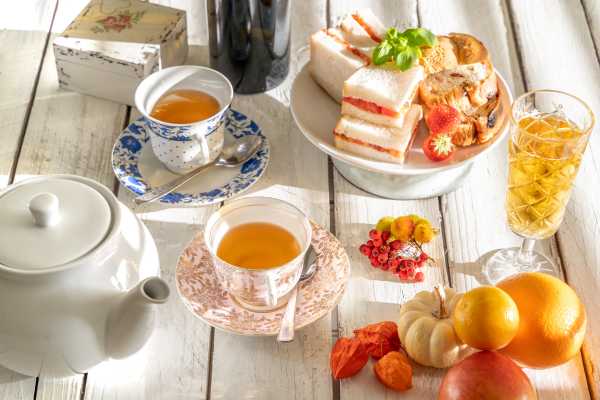 Last but certainly not least, our journey leads us to Capital Tea in Denver, where tea isn't just a beverage—it's an art form. With a vast selection of premium teas from around the world, this hidden gem caters to both tea connoisseurs and curious newcomers. The knowledgeable staff guides you through a tasting experience that's as enlightening as it is indulgent, ensuring that each cup tells a story of craftsmanship and culture.
Meanwhile, if you are wondering how much high tea costs at the Peninsula Chicago, you can read all about that in this article I have written.
Hold onto your tea cups, because D Bar in Denver is about to elevate your high tea expectations. This contemporary twist on the classic tradition combines the best of both worlds—exquisite desserts and a tantalizing tea selection. Indulge in a symphony of flavors as you pair delicate pastries with thoughtfully curated teas. It's not just a tea room; it's a dessert lover's paradise that will have you savoring every sip and every bite.
In the charming town of Parker, English TeaLeaves beckons with a quintessential English tea experience. Immerse yourself in a world of elegance as you partake in a ritual steeped in tradition. From their signature scones to the finest loose-leaf teas, every detail embodies the essence of England.
The cozy atmosphere and attentive service make for a delightful escape into a land where time seems to stand still, and tea is always served with a side of grace.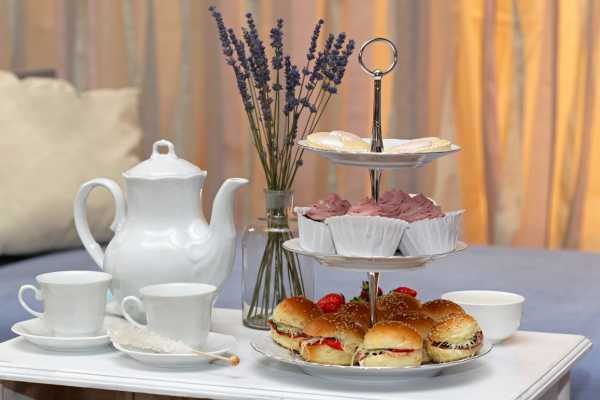 Frequently Asked Questions
Does Queen Elizabeth have afternoon tea?
Yes, Queen Elizabeth II is known to enjoy afternoon tea, often accompanied by a variety of tea blends, finger sandwiches, scones, and pastries. Afternoon tea holds a special place in British culture, and it's a tradition the Queen has been known to uphold.
What's the difference between afternoon tea and royal tea?
Afternoon tea is a traditional British light meal, consisting of tea and a spread of finger sandwiches, scones, and pastries. Royal tea often refers to an elevated version, possibly featuring more lavish or unique offerings, possibly served in grand settings or with specific cultural significance.
What tea do they drink in America?
In America, a variety of teas are enjoyed, including black tea, green tea, herbal tea, and blends. Common favorites include iced tea, often sweetened, as well as classic options like Earl Grey, Chamomile, and Mint tea. The tea culture reflects diverse tastes and preferences across the nation.