Ah, high tea—the epitome of sophisticated indulgence and delightful cravings! Picture this: you're in the heart of Chicago, stepping into the Peninsula, a legendary high tea destination.
But hold on, before we embark on this journey of gastronomic wonder, let's get our pinkies up and know the tea-tale of "How Much is High Tea at the Peninsula Chicago?"
High Tea at the Peninsula Chicago ranges from $70 to $87 per person, depending on optional add-ons and upgrades. The additional choices you make can impact the overall price of the experience.
Now, you might be wondering, What's the fuss about high tea anyway? Well, my friend, it's not your regular tea time. It's an artful affair—a culinary symphony of delectable pastries, savory treats, and an array of exotic teas that'll make your taste buds tango!
And let's not forget the Instagram-worthy ambiance that will make you feel like royalty.
But hey, before you dive headfirst into this tea-licious experience, you'll want to know how much it'll set you back. Fear not, dear reader! We've got you covered with all the scrumptious details, prices, and even some tips to make the most of your High Tea extravaganza.
So buckle up, tea enthusiasts, and prepare for a charming journey through the delights of High Tea at the Peninsula Chicago! Pinkies at the ready? Let's sip, savor, and spill the tea!
What is High Tea?
High Tea, my tea-loving comrades, is not your average brew-and-biscuit affair. It's a fanciful rendezvous of delectable treats and liquid delights. Originating in the 19th century, High Tea was a hearty meal enjoyed by the working class to stave off hunger after a long day's toil.
Fast forward to the present, and it's become a refined affair for the elite.
At the Peninsula Chicago, High Tea is an experience fit for royalty. Think dainty sandwiches, warm scones topped with heavenly clotted cream and jam, and an impressive assortment of teas to make even the Queen green with envy. But fret not, it's not just for the blue-blooded.
It's a social celebration, where friends gather, laughter flows, and taste buds dance in delight.
So, my friends, as you step into this enchanting world of High Tea, be ready to immerse yourself in tradition, elegance, and a dash of culinary magic. Cheers to a symphony of flavors and a tea-riffic time ahead!
How Much is High Tea at the Peninsula Chicago?
Ah, the burning question on every tea aficionado's mind! So, let's spill the tea on "How Much is High Tea at the Peninsula Chicago?"
As of our latest information, the Peninsula Chicago offers its esteemed High Tea experience at a price range of $70 to $87 per person. Of course, prices may vary depending on the specific package and any optional add-ons you might fancy.
High Tea at the Peninsula Chicago offers three delightful packages to cater to different preferences and budgets. Traditional Tea is priced at $70, Royal Tea at $75, and Imperial Tea at $87. Each package presents a unique assortment of treats and teas, ensuring an unforgettable experience for every guest.
Now, you might be thinking, "Is it worth the splurge?" Oh, absolutely! When you consider the luxurious ambiance, the delectable assortment of pastries and savories, and the expertly curated tea selection, it's a treat fit for royalty.
So, if you're ready to indulge in a taste of elegance, gather your tea companions, make a reservation, and let the Peninsula Chicago transport you to a world of refined flavors and delightful moments. Pinkies up, and let the High Tea adventure begin!
Prepare your taste buds for a symphony of delights at the Peninsula Chicago's High Tea. This culinary extravaganza boasts a menu that's as elegant as it is mouthwatering. Let's take a delectable tour through the highlights!
9.1 Signature Pastries and Sweets: Indulge in a parade of sweet perfection with the Peninsula's signature pastries. From delicate macarons in a rainbow of flavors to divine éclairs filled with velvety cream, each bite is a heavenly journey.
Picture yourself savoring the artistry of intricately crafted cakes and heavenly tarts that are as Instagram-worthy as they are delicious. These treats are a testament to the pastry chef's mastery, leaving you craving more with each bite.
Savory Delights: Sandwiches and Canapés:
Feast your eyes on an array of savory marvels, where sandwiches become a gourmet art form. Imagine layers of premium ingredients, from smoked salmon to truffle-infused egg salad, nestled between delicate slices of fresh bread.
But wait, there's more! Delight in the elegance of dainty canapés, topped with caviar, tender meats, and creative spreads. These savory morsels are the perfect balance to the sweet symphony, making your High Tea experience an unforgettable journey of flavors.
9.3 Decadent Scones: A High Tea Must-Have No High Tea is complete without scones—those warm, crumbly delights that redefine comfort. At the Peninsula Chicago, scones are a work of art. Imagine tender, buttery scones, kissed with just the right amount of sweetness and served with generous dollops of clotted cream and tangy fruit preserves.
Whether you're a traditionalist or adventurous, the scones are sure to steal your heart and make you a scone aficionado forever.
So, there you have it: the menu highlights that make the Peninsula Chicago's High Tea an exceptional experience. Get ready to be whisked away on a culinary journey that tantalizes your taste buds and leaves you yearning for more of these delightful creations!
Tea Variety Offers
Calling all tea connoisseurs and novices alike! At the Peninsula Chicago's High Tea, your tea-loving soul is in for a treat with an impressive selection of teas from all corners of the globe. Let's delve into the delightful world of tea variety that await you.
With a curated collection of premium teas, the Peninsula Chicago leaves no leaf unturned. From delicate white teas with floral notes to robust black teas that awaken the senses, there's a tea to suit every palate. Green teas, oolongs, and herbal infusions will also make appearances, ensuring a tea experience that's as diverse as it is delightful.
Tea Sommelier's Expertise: Selecting the Perfect Tea
Worry not, dear tea enthusiasts, for you won't be left to navigate this tea treasure trove alone. The Peninsula Chicago takes pride in its tea sommelier, a true tea expert passionate about guiding you toward the perfect brew.
With the wisdom of a sage and the palate of a virtuoso, the sommelier will help you navigate the nuances of each tea, tailoring recommendations to your taste preferences.
So, whether you're seeking a calming chamomile blend, a bold Darjeeling, or a unique tea infusion that piques your curiosity, the tea sommelier is your trusted guide. Sit back, relax, and let this tea maestro curate an experience that will leave you sipping with pure bliss.
Get ready to embark on a tea adventure like no other at the Peninsula Chicago, where the tea variety offers and the sommelier's expertise unite to create a symphony of flavors that will warm your heart, one step at a time. Cheers to the art of tea and the joy of discovery!
High Tea Etiquette and Traditions at Peninsula Chicago
As you step into the timeless world of High Tea at the Peninsula Chicago, it's essential to brush up on your tea etiquette and traditions. Fear not, for we've got your back with some tea-riffic tips to ensure you make the most of this elegant experience.
First and foremost, remember to dress to impress. High Tea calls for a touch of refinement, so don your semi-formal best and be ready to make a stylish statement.
Once you're seated, resist the urge to pounce on the delicacies immediately. Instead, wait for the host or hostess to signal the start of the indulgence.
When it comes to sipping tea, hold your cup with poise, using your thumb and index finger gracefully. And, of course, remember to extend that pinky finger—not too rigid, though, we're not caricatures!
Engage in polite conversation, and if you're unfamiliar with a particular tea or treat, don't hesitate to ask the tea sommelier or waitstaff for guidance.
Lastly, pace yourself. High Tea is a leisurely affair meant to be savored, so take your time and relish every sip and nibble.
With these simple High Tea traditions and etiquette in mind, you'll feel like a seasoned tea aristocrat at the Peninsula Chicago. So, raise your teacup with elegance and enjoy this magical journey of taste and culture!
At the Peninsula Chicago, tea time isn't just for the grown-ups! Families with little ones are in for a whimsical treat with the Peter Rabbit Afternoon Tea, specially crafted to delight young hearts and taste buds.
Inspired by Beatrix Potter's beloved tale, this enchanting tea experience brings Peter Rabbit and his friends to life on the table. Children can enjoy a delightful spread of mini sandwiches shaped like carrots, adorable Peter Rabbit-themed pastries, and scrumptious treats that'll leave them grinning from ear to ear.
The little tea enthusiasts can sip on their own child-friendly tea blends or indulge in hot chocolate, perfect for a delightful afternoon. It's a magical affair where kids can explore their imaginations and create treasured memories with their favorite storybook characters.
So, parents, bring your young adventurers to the Peninsula Chicago and watch as their eyes light up with joy during this delightful Peter Rabbit Afternoon Tea. A tea party like no other awaits, where the young and young-at-heart can bond over the magic of storytelling and the delight of delicious treats.
Reservations and Booking Process for High Tea
To secure your spot for the exquisite High Tea experience at the Peninsula Chicago, follow these simple steps:
Plan Ahead
High Tea is a popular affair, so it's best to plan and book in advance, especially for special occasions or during peak seasons.
Reach out to the Peninsula Chicago's reservation team via phone or email. They'll gladly assist you with availability, timing, and any specific preferences.
Group Size and Special Requests
Inform the hotel of your group size and any dietary restrictions or special requests to ensure a personalized experience.
Once your reservation is confirmed, you're all set! Note down the date, time, and any other details provided by the hotel.
On the day of your High Tea, arrive a little early to soak in the ambiance and make the most of your experience.
With your reservation secured, get ready to immerse yourself in an unforgettable High Tea journey at the Peninsula Chicago, where elegance and taste unite in perfect harmony. Cheers to a delightful tea adventure!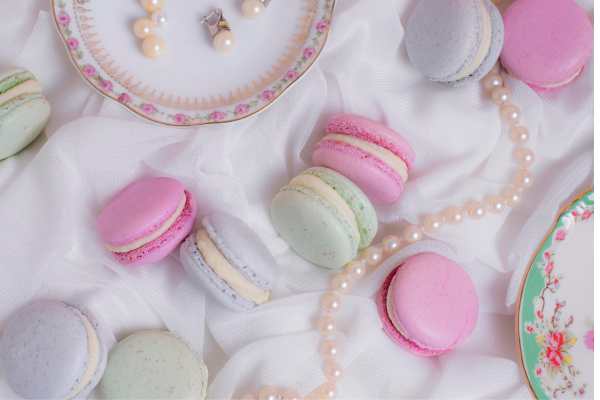 Frequently Asked Questions
What is the most exclusive area of Chicago?
The Gold Coast neighborhood is considered one of the most exclusive areas of Chicago. The Gold Coast is renowned for its historic mansions, luxury high-rise condominiums, and upscale shopping and dining options. It is located along Lake Michigan and offers stunning views of the city and the lake.
The Gold Coast's real estate prices are among the highest in the city, attracting affluent residents and visitors seeking a luxurious lifestyle. The neighborhood is also known for its proximity to the Magnificent Mile, Oak Street Beach, and various cultural attractions, making it a prime location for those seeking the ultimate blend of elegance and convenience.
Keep in mind that real estate dynamics can change over time, so I recommend checking with up-to-date sources to confirm the current status of the most exclusive areas in Chicago.
Who is the most famous person in Chicago?
It is challenging to pinpoint a single "most famous" person in Chicago, as the city has been home to numerous influential individuals from various fields. Chicago is a bustling metropolis with a rich history in politics, sports, entertainment, business, and culture, which has produced many prominent figures.
Some notable names associated with Chicago include:
Barack Obama – The 44th President of the United States, who began his political career in Chicago and served as a senator from Illinois.
Michael Jordan – Widely regarded as one of the greatest basketball players of all time, he played most of his illustrious career with the Chicago Bulls.
Oprah Winfrey – Media mogul, talk show host, and philanthropist, who launched her talk show, "The Oprah Winfrey Show," in Chicago.
Al Capone – Infamous gangster and crime boss during the Prohibition era, whose legacy still captivates the city's history.
Frank Lloyd Wright – Pioneering architect known for his groundbreaking designs, some of which are found in the Chicago area.
Please note that fame is subjective, and the most famous person in Chicago may vary depending on individual perspectives and the passage of time. Chicago continues to be a city that fosters talent and produces influential figures in various fields.
What is the prettiest street in Chicago?
Chicago is a city with many beautiful streets and neighborhoods, each with its own unique charm and character. While opinions on the prettiest street can vary, one street that often stands out for its beauty is North Astor Street in the Gold Coast neighborhood.
North Astor Street is lined with historic mansions and elegant rowhouses, showcasing stunning architectural styles from the late 19th and early 20th centuries. The tree-lined street, with its well-maintained gardens and vintage lampposts, exudes a timeless and affluent ambiance.
Another contender for the prettiest street is South Michigan Avenue, particularly in the area known as the "Cultural Mile." This stretch features iconic landmarks such as the Art Institute of Chicago, Millennium Park, and the Buckingham Fountain, offering a blend of art, culture, and scenic beauty.
Keep in mind that beauty is subjective, and Chicago has many other picturesque streets, each offering its own unique appeal. Exploring the city's neighborhoods is the best way to discover the street that resonates most with your own sense of beauty and aesthetics.