Ah, Dublin, where cobblestone streets meet the aroma of freshly brewed tea. If you're on the hunt for an experience that's the perfect blend of elegance and indulgence, look no further than the charming world of high tea.
We're about to embark on a delectable journey through the best high tea spots in Dublin. Whether you're a scone enthusiast or a finger sandwich aficionado, get ready to raise your pinky finger and savor the delights of delicate flavors.
From grand hotels that exude opulence to cozy cafes with a quirky twist, Dublin's high tea scene is steeped in both tradition and creativity. So, let's sip, nibble, and explore!
Meanwhile, if you are wondering about the best high tea in Dubai, you can read all about that in this article I have written.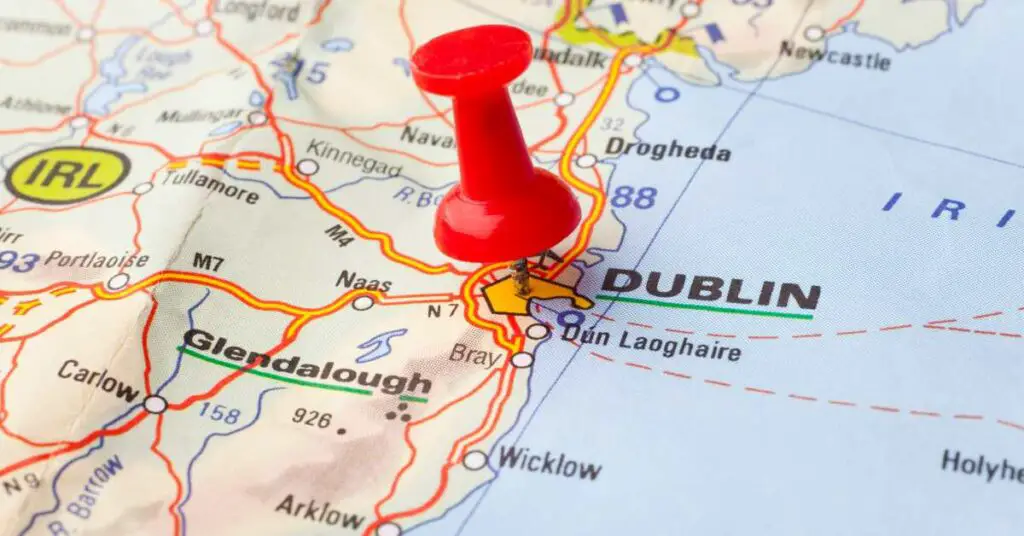 Our first stop on this high tea adventure takes us to the renowned Westbury. Nestled in the heart of Dublin, this elegant establishment is more than just a hotel; it's a luxurious escape. Picture yourself seated in plush chairs, surrounded by fine china and an array of delectable treats.
Westbury's high tea is a symphony of flavors, from delicate pastries to perfectly steeped teas. It's a rendezvous of tradition and modernity, where savoring a cucumber sandwich feels like a royal affair.
If you're seeking an afternoon of sophistication and impeccable taste, The Westbury's high tea is your ticket to a culinary masterpiece.
Prepare to step into a botanical wonderland as we venture to The Atrium Lounge for an enchanting high tea experience. Located in the heart of Dublin's creative quarter, this lounge is a haven for tea enthusiasts.
Imagine being surrounded by lush greenery beneath a soaring glass roof – it's like dining in a secret garden. The Atrium Lounge's high tea is a fusion of nature and luxury, where each bite is a harmony of flavors and each sip a journey through aromatic blends.
For a whimsical rendezvous with tea and tranquility, The Atrium Lounge is an oasis you won't want to leave.
Escape the bustling streets and find solace at the Iveagh Garden Hotel, a hidden gem in Dublin's high tea scene. Tucked away near St. Stephen's Green, this boutique hotel offers an intimate and charming tea experience.
With a focus on locally sourced ingredients, their high tea showcases the best of Irish flavors. From warm scones that crumble just right to dainty pastries that tell a sweet story, every bite is a testament to their culinary craftsmanship.
The Iveagh Garden Hotel is where tradition meets innovation, making it a must-visit for those seeking a cozy and authentic tea affair.
Meanwhile, if you are wondering about the best high tea in Denver, you can read all about that in this article I have written.
Step into a realm of timeless elegance as we enter The Shelbourne Hotel, an iconic destination for high tea aficionados. Nestled at the heart of Dublin's historic city center, this hotel radiates sophistication.
Shelbourne's high tea is a symphony of opulence, with tiered trays adorned with exquisite pastries and sandwiches that are almost too beautiful to eat. From the first sip of perfectly brewed tea to the last delicate bite, this experience is a ballet of flavors and luxury.
If you're in pursuit of a high tea that embodies the essence of Dublin's grandeur, The Shelbourne Hotel is your regal gateway.
For a whimsical twist on traditional high tea, The Cake Café is the place to be. Tucked in Dublin's creative quarter, this charming spot offers a delightful departure from the ordinary.
Imagine indulging in sweet treats and savory delights amidst a cozy, artsy atmosphere. The Cake Café's high tea is a playful symphony of homemade goodness, where every bite feels like a hug from a pastry-loving friend.
From quirky teapots to mismatched china, this spot radiates quirkiness and warmth. If you're seeking a high tea that's as comforting as it is creative, The Cake Café will steal a piece of your heart – and your appetite.
Get ready to jazz up your high tea experience at The Morrison Hotel, where contemporary chic meets culinary craftsmanship. Situated along the banks of the River Liffey, this sleek establishment offers a high tea affair that's as stylish as it is satisfying.
Morrison's high tea is a fusion of flavors and flair, with modern twists on classic favorites. From funky teapot designs to innovative pastry pairings, this spot appeals to the avant-garde tea enthusiast.
If you're in the mood for a tea experience that grooves to its own beat, The Morrison Hotel promises a symphony of tastes that'll have you tapping your toes in delight.
Let's take our high tea escapade to a new level of charm with Vintage Tea Trips. Buckle up – or should I say, sip up – for a mobile tea adventure aboard a vintage double-decker bus. Roaming the streets of Dublin, this experience is a delightful blend of sightseeing and indulgence.
Imagine sipping tea while gazing at the city's landmarks from a unique vantage point. Vintage Tea Trips infuses tradition with travel, making it a must for explorers seeking a taste of Dublin's history and flavors in motion.
All aboard this quirky tea-mobile for an unforgettable journey through Dublin's streets and tea delights!
Prepare to be transported to a world of artistic elegance at The Merrion Hotel, where high tea is elevated to a masterpiece. This luxurious haven, nestled in Georgian Dublin, offers a refined tea affair that's as enchanting as the surrounding architecture.
The Merrion's high tea is a symphony of culinary artistry, with each bite meticulously crafted to perfection.
From delicate pastries that resemble miniature sculptures to teas that evoke sensory journeys, this experience is a gallery of tastes and textures. For those with an appreciation for both the palate and the canvas, The Merrion Hotel's high tea is a gallery worth indulging in.
Embark on a Parisian escapade right in the heart of Dublin with Ladurée's enchanting high tea. This luxurious patisserie, nestled in the city center, brings a touch of French elegance to the tea scene.
Ladurée's high tea is a symphony of delicate macarons, pastries, and treats that dance on the tongue like a melody. The ambiance is a blend of Parisian chic and Dublin charm, offering a romantic rendezvous for tea enthusiasts.
If you're longing for a taste of Paris without leaving Dublin, Ladurée is your passport to a high tea that exudes both glamour and delectable indulgence.
Escape the urban hustle and retreat to the tranquility of Castleknock Hotel for a high tea experience with a pastoral twist. Nestled on the outskirts of Dublin, this serene escape offers a bucolic backdrop for your tea affair.
Castleknock's high tea is a fusion of rustic charm and culinary finesse, where each bite is a harmony of flavors and textures inspired by the Irish countryside. From lush landscapes to elegantly presented treats, this hotel transports you to a world where time slows down.
For those seeking a countryside escape without leaving the city, Castleknock Hotel beckons with open arms and a warm teapot.
Prepare to embark on a high tea journey that's not just a feast for the taste buds, but also a cultural exploration. The Silk Road Café, nestled in the Chester Beatty Library, offers a unique fusion of art, history, and flavors.
This high tea experience is a tapestry of international tastes, inspired by the ancient trade routes. Imagine sipping tea amidst centuries-old manuscripts and vibrant artifacts. The Silk Road's high tea is a symphony of global influences, where spices and stories intertwine.
If you're a curious palate with an appetite for both culture and cuisine, this café promises an expedition through tastes that transcend borders.
Prepare for an afternoon of elegance and compassion at the Pink Afternoon Tea, hosted by Pink Restaurant. This unique high tea experience goes beyond just delightful flavors; it's a celebration of support and awareness.
Nestled in the heart of Dublin, Pink Restaurant is a beacon of hospitality with a cause. The Pink Afternoon Tea is not only a feast for the palate but also a gesture of solidarity in the fight against breast cancer. From the moment you step in, you're enveloped in a rosy ambiance, with pink-hued décor and delicate floral arrangements.
Delight in a carefully curated selection of sweet and savory treats, each designed to celebrate life's indulgences. Sip on exquisite teas that range from classic blends to adventurous infusions, all while knowing that a portion of the proceeds goes toward breast cancer research and support.
The Pink Afternoon Tea at Pink Restaurant isn't just a culinary experience – it's a testament to the power of community and compassion. So, raise your cup to a cause and savor every moment of this truly heartwarming high tea experience.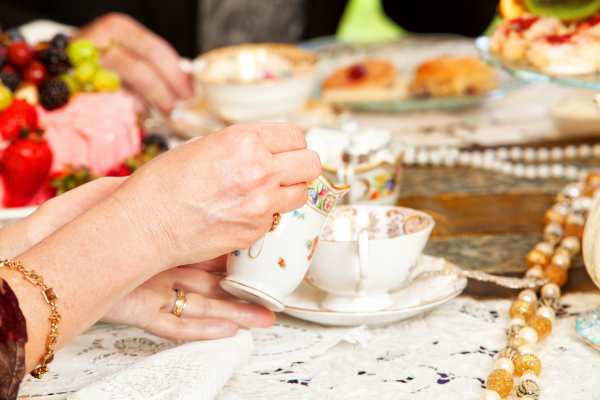 Frequently Asked Questions
Do Irish people have afternoon tea?
Yes, Irish people do enjoy afternoon tea, which is often referred to as "high tea" in Ireland. It's a popular tradition that involves sipping tea and enjoying a selection of sweet and savory treats in the afternoon.
Many establishments in Ireland, especially in Dublin, offer high tea experiences for locals and visitors to enjoy.
What is the most popular tea brand in Ireland?
Two of the most popular tea brands in Ireland are Barry's Tea and Lyons Tea. These brands have a strong presence in the country and offer a variety of tea blends, with "Irish breakfast tea" being a standout favorite. Both Barry's Tea and Lyons Tea have a long history and are widely enjoyed by people across Ireland, making them iconic choices when it comes to tea preferences in the country.
What is an Irish breakfast?
An Irish breakfast is a hearty and substantial meal typically enjoyed in the morning. It traditionally includes a variety of cooked foods and is known for being quite filling. The components of an Irish breakfast can vary, but it commonly includes items such as:
Sausages: Irish pork sausages are a staple, often referred to as "bangers."
Bacon: A type of back bacon is commonly included.
Black Pudding: A type of blood sausage made with pork blood and other ingredients.
White Pudding: Similar to black pudding but without the blood, it's made with meat and grains.
Eggs: Usually fried or scrambled.
Tomatoes: Grilled or fried tomatoes are a common addition.
Mushrooms: Often sautéed and seasoned.
Baked Beans: A nod to the influence of English cuisine.
Potato Farl: A type of flatbread made from potatoes.
Toast: Often served with butter and marmalade.
An Irish breakfast is known for its emphasis on locally sourced ingredients and its substantial nature, making it a hearty start to the day.
Do you tip in Ireland?
Yes, tipping is customary in Ireland but not always obligatory. It's common to leave a gratuity of around 10-15% in restaurants, especially if a service charge isn't included in the bill. Tipping for good service in bars, hotels, and taxis is also appreciated but not mandatory.
What is Ireland famous for?
Ireland is famous for its stunning landscapes, rich history, vibrant culture, and warm hospitality. It's renowned for its lush green countryside, historic castles, and rugged coastline. Ireland's literary heritage, including authors like James Joyce and W.B. Yeats, is celebrated worldwide.
Traditional music, dance (like Irish step dancing), and festivals like St. Patrick's Day are iconic cultural elements. Additionally, Ireland is known for its contributions to whiskey and beer production, with brands like Guinness and Jameson being internationally recognized.