Hey there, tea aficionados and curious foodies! If you've ever found yourself torn between the elegance of a dainty cuppa and the hearty goodness of a Texan feast, you're in for a treat.
We're about to embark on a journey through the aromatic world of "high tea," where sophistication meets the Lone Star State – yep, we're diving into the best high tea spots in Houston, Texas!
Picture this: a symphony of clinking teacups, delicate pastries that look almost too good to eat (almost), and an ambiance that whispers tales of tradition and luxury.
Whether you're a tea traditionalist or a scone rebel, Houston's high tea scene has got something to make your taste buds tingle and your Instagram feed sing.
So, buckle up, because we're about to explore enchanting rose gardens, chic bistros, and charming tea rooms that'll have you saying, "Coffee who?" Join me as we sip, nibble, and savor our way through the crème de la crème of Houston's high tea havens.
Your pinky finger's invited, but don't worry, no judgment here if it stays down. Let's spill the tea on the best spots for high tea in Houston! ☕🍰
Meanwhile, if you are wondering about the best high tea in Hong Kong, you can read all about that in this article I have written.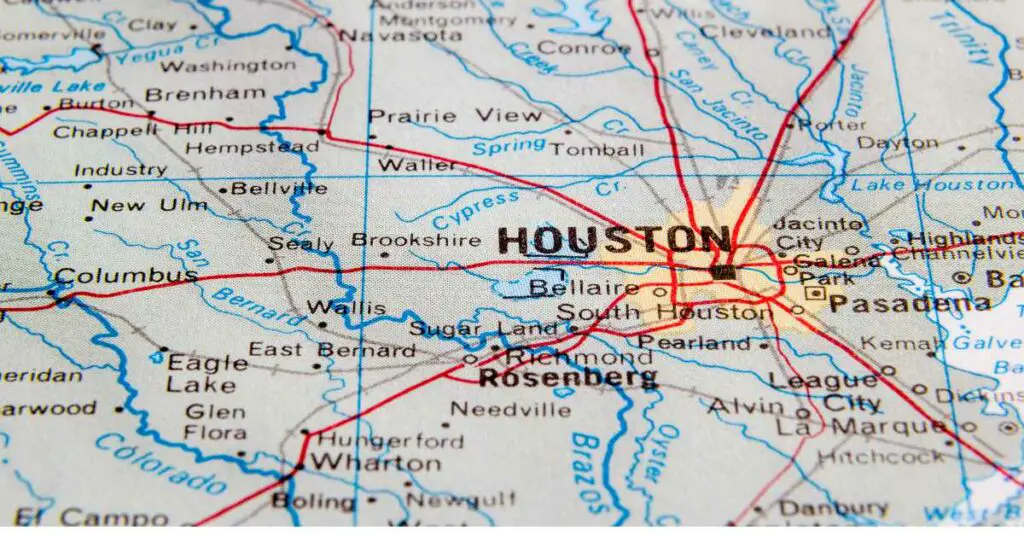 Our first stop on this haute tea tour is none other than the Proper Rose Garden. Imagine being transported to a floral wonderland where fragrant roses and delicate china take center stage.
This charming spot isn't just about tea; it's a full-fledged sensory experience. From the moment you step in, the aroma of freshly brewed blends wraps you in a cozy embrace.
And oh, the pastries – they're like edible art! Whether you're a tea connoisseur or just seeking a rosy escape, Proper Rose Garden sets the bar high. Get ready to sip amidst the blooms and raise your pinky finger to a tea time that's, well, properly exquisite. 🌹🍃
Hold onto your saucers, because the next stop is pure opulence at The St. Regis Houston. This isn't your grandma's tea party – it's a lavish affair fit for royalty. Think plush armchairs, crystal chandeliers, and teas that come with a side of luxury.
From classic Earl Grey to exotic blends, your taste buds are in for a ride. And the nibbles? More like indulgent mini feasts.
Whether you're celebrating a special occasion or just want to pamper yourself, The St. Regis delivers grandeur in every sip. Get ready to clink fine china and live out your high society dreams – pinky lifting optional! ☕🏰
For a high tea experience that's as artsy as it is delectable, Bistro Menil takes the spotlight. Tucked within the vibrant Menil Collection, this bistro seamlessly blends culture with cuisine.
Imagine sipping on your favorite blend while surrounded by contemporary masterpieces – talk about a feast for the senses! The tea menu is a delightful journey of flavors, and the bites are nothing short of gallery-worthy.
It's like Picasso and pastry had a delightful rendezvous. Whether you're an art enthusiast or a food lover, Bistro Menil offers a taste of sophistication that transcends both palate and palette. ☕🎨
Meanwhile, if you are wondering about the best high tea in Dublin, you can read all about that in this article I have written.
Get ready to flutter into a whimsical world of sweetness at Hummingbird Tea Room & Bakery. This charming spot is like stepping into a storybook – cozy, quaint, and utterly delightful.
The teas here are like liquid comfort, warming you up from the inside out. And let's talk about the bakery treats – they're pure magic! From dainty cupcakes to flaky scones, each bite is a ticket to nostalgia.
It's not just a tea room; it's a haven for those seeking a sprinkle of enchantment in their day. So, channel your inner Alice and let Hummingbird Tea Room work its heartwarming charm. 🍵✨
High tea with a flavorful twist awaits you at Kiran's Restaurant. Nestled in the heart of Houston, this culinary gem elevates your tea experience to new heights.
Say goodbye to traditional and hello to innovative! Kiran's takes tea treats to a whole new level with a fusion of Indian-inspired flavors and classic favorites.
Masala chai-infused pastries? Yes, please! The ambiance strikes a balance between elegant and cozy, making it perfect for intimate gatherings or a unique outing.
If you're ready to embark on a gastronomic journey that surprises and delights, Kiran's is the place to be. ☕🌶️
Welcome to a slice of Italian elegance nestled in Houston – Hotel Granduca, where high tea gets a Mediterranean makeover. This luxurious oasis offers a tea experience that's both refined and comforting.
Sip on exquisite blends while basking in the Tuscan-inspired beauty of the surroundings. The tea selection is as diverse as it is delightful, catering to every taste bud's desire.
From savory to sweet, each bite reflects the culinary finesse of the hotel's Italian roots. If you're seeking a blend of sophistication and warmth, let Hotel Granduca whisk you away on a tasteful journey. ☕🍇
Rustic charm meets high tea elegance at Little Hen, a cozy haven for foodies with a penchant for all things delightful. This spot combines Southern comfort with tea time tradition in the most heartwarming way.
Imagine sipping on a steaming cuppa while surrounded by vintage-inspired décor and the aroma of freshly baked goods. Little Hen's menu is a culinary love letter to the South, featuring classic flavors and innovative twists.
From flaky biscuits to sweet tea-infused treats, every bite feels like a warm hug from Grandma. Get ready to savor soulful bites and create new traditions in this charming setting. 🍽️🫖
At "Your Cup of Tea," the name says it all – a customizable high tea experience that's as unique as your taste buds. This spot lets you curate your tea adventure, from selecting your brews to handpicking your pastries.
It's like creating a personal playlist of flavors! Whether you're a traditionalist or an adventurous sipper, the wide array of teas ensures there's something for everyone.
The laid-back atmosphere encourages you to relax, unwind, and truly enjoy your cuppa. If you believe that tea time should be tailored to you, this is the place to raise your cup. ☕🎵
Prepare to step back in time at McHugh Tea Room, a hidden gem that transports you to a bygone era of elegance. This vintage-inspired tea room captures the essence of Victorian charm, complete with lace, fine china, and an air of sophistication.
The tea menu pays homage to tradition with a diverse selection of blends, and the finger sandwiches and pastries are crafted with meticulous attention to detail.
It's a place where conversations flow as freely as the tea, and every sip is a nod to the grace of yesteryears. Indulge in a taste of history and savor the elegance at McHugh. 🕰️🫖
Calling all tea-loving duos! "Tea for Two" is more than a song – it's an experience at these charming tea spots designed for shared moments. Whether you're catching up with a friend or sparking romance, these venues offer a cozy haven for tea enthusiasts in pairs.
With tables set for intimate conversations, and a menu that celebrates togetherness, it's the perfect excuse for quality bonding time.
Sip side by side, nibble away, and create memories as flavors dance on your tongues. Because when it comes to tea, sharing truly is caring. ☕❤️
Indulgence meets artistry at Bouchée Patisserie, where high tea takes on a French flair. This pastry paradise is a symphony of delicate flavors and exquisite craftsmanship.
Picture dainty macarons, flaky croissants, and elegant éclairs that are almost too beautiful to devour. The tea selection complements the sweet symphony perfectly, offering a range of blends to suit every mood.
The setting exudes Parisian charm, inviting you to embrace the joie de vivre with each sip and bite. If you believe that tea and pastries are meant to be savored with a touch of elegance, Bouchée Patisserie is your culinary passport to France. 🥐🫖
Gather your squad and make memories at Four Friends Tea Room & Gifts, a place where friendship and flavors intertwine. This charming spot celebrates camaraderie with its group-friendly setting and delectable offerings.
The tea experience here is all about connection – savoring the blends, sharing laughter, and relishing in the joy of togetherness. The menu caters to various palates, ensuring everyone leaves with a smile and a full heart.
From catch-up sessions to celebrations, Four Friends is the epitome of good times and great tea. So, clink your teacups and cherish the moments that brew friendships. 🫖👭👫
Frequently Asked Questions
What do they call Texas tea?
Texas tea" is a colloquial term for oil, specifically crude oil. It originates from the state's historical association with the oil industry, as Texas has been a major oil-producing region in the United States. The term "Texas tea" is often used metaphorically to refer to oil and the wealth or economic prosperity that it can bring.
The term gained widespread recognition due to its frequent use in popular culture, including movies, television shows, and songs. The famous television series "The Beverly Hillbillies," for instance, features the theme song "The Ballad of Jed Clampett," which references "black gold" and "Texas tea" to describe the oil discovered by the show's characters.
In real-world contexts, "Texas tea" is a playful and informal way to refer to oil, particularly when discussing its economic impact or significance.
Do they drink tea in Texas?
Yes, tea is commonly enjoyed in Texas. Iced tea, particularly sweet tea, is a popular and refreshing beverage, especially during hot weather. Hot tea, specialty teas, and tea rooms also contribute to Texas's tea-drinking culture, alongside coffee and other beverages.
What is Texas sweet tea?
Texas sweet tea is a beloved beverage made by brewing black tea and adding a generous amount of sugar while the tea is still hot, creating a sweet and flavorful drink. It's then chilled and served over ice. Texas sweet tea is a quintessential Southern refreshment enjoyed for its combination of coolness and sweetness, especially during warm months.