Ahoy, tea enthusiasts and curious sippers alike! Prepare to embark on a delectable journey through the aromatic wonderland of Philadelphia's finest high tea experiences.
From sipping like royalty to lounging like a tea-loving aristocrat, we've brewed up the ultimate guide to satisfy your crumpet cravings.
In the city of cheesesteaks and liberty bells, a more delicate tradition takes center stage: the charming world of high tea. Whether you're steeped in tea knowledge or just dipping your biscuit in, Philly's got a cuppa for every taste bud.
From the elegant halls of the Ritz-Carlton to whimsical hideaways like The Random Tea Room, we'll traverse the steep hills (pun intended) of flavors, ambiance, and just how fancy that pinky finger should be.
So, dear reader, buckle your tea belts and get ready to steep yourself in the crème de la crème of Philadelphia's high tea scene. It's not just tea; it's a hug in a cup with an extra sprinkle of sophistication. Let's spill…the tea!
Meanwhile, if you are wondering about the best high tea in Oxford, you can read all about that in this article I have written.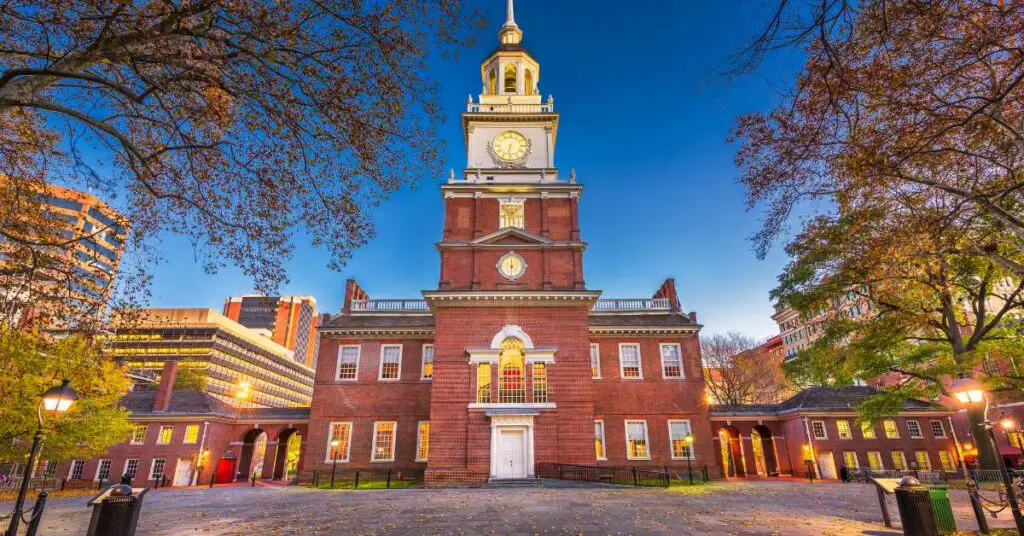 Indulgence alert! Nestled in the heart of the city, the Ritz-Carlton serves up high tea with a side of opulence. Channel your inner aristocrat as you're greeted by a lavish spread of delicate finger sandwiches, flaky pastries, and an array of teas that could make a tea garden blush.
The elegant setting and impeccable service transport you to a bygone era of refinement. It's not just tea; it's a rendezvous with sophistication.
So, whether you're celebrating or simply savoring life, the Ritz-Carlton elevates tea sipping to a majestic art form. Pinky up, darlings!
Get ready to curtsy to your taste buds! The Prince Tea House enchants visitors with a blend of tradition and whimsy. Tucked away in sweet serenity, this tea haven offers an extensive selection of loose-leaf teas that dance gracefully in your cup.
The real showstopper? Their towering tiers of tantalizing treats, where scones and sweets share the limelight.
From the first sip to the final crumb, Prince Tea House ensures every moment is steeped in delight. It's like a tea party in a fairy tale, where every sip is a happily ever after.
High tea reaches new heights at the Rittenhouse Hotel, where elegance meets epicurean excellence. This iconic establishment blends sophistication with a modern twist, serving up a symphony of flavors that'll make your taste buds tap dance.
From classic cucumber sandwiches to innovative culinary creations, each bite is a harmonious crescendo of taste. The ambiance is a masterpiece too—think plush seats, sparkling chandeliers, and a backdrop of city views.
Whether you're a tea connoisseur or just seeking an indulgent escape, the Rittenhouse Hotel paints high tea with a brush of pure luxury. Prepare to be wowed, steeped, and thoroughly spoiled.
Meanwhile, if you are wondering about the best high tea in Ottawa, you can read all about that in this article I have written.
Unleash your inner tea rebel at The Random Tea Room, where predictability takes a back seat. Tucked in a cozy nook, this eclectic gem is a sanctuary for tea adventurers. The tea menu reads like a world map, inviting you to explore diverse infusions from every corner of the globe.
The ambiance? Quirky, charming, and delightfully mismatched. It's like stepping into the Mad Hatter's secret hideout. From herbal blends to rare finds, The Random Tea Room celebrates the unconventional.
If you're ready to swap the ordinary for the extraordinary, this is your tea ticket to a wild, wonderful cuppa.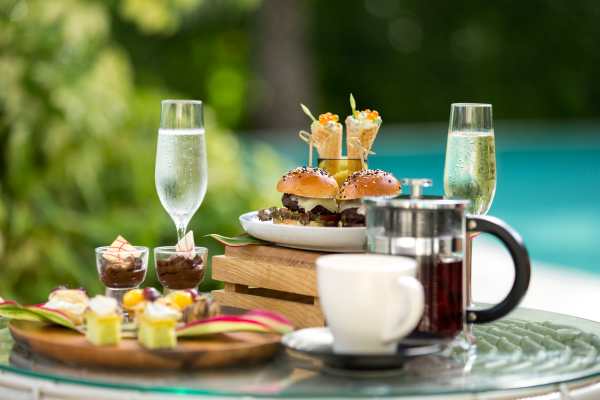 Color your tea journey with The Painted Cup's artistic flair. This boutique tea haven is a canvas of taste and aesthetics, where each cup is a masterpiece.
From hand-painted teapots to artisanal blends, they blend creativity and craftsmanship in every sip. With a menu that's both innovative and comforting, it's a haven for tea lovers seeking a palette of flavors.
The cozy, gallery-like setting elevates your tea experience into a sensory symphony.
So, if you're craving a cuppa that's a stroke of genius, let The Painted Cup's exquisite brews paint your taste buds with delight.
Meanwhile, if you are wondering about the best high tea in Ontario, you can read all about that in this article I have written.
Venture into the enchanting world of The Dandelion, a tea spot that's a nod to British nostalgia. With a dash of whimsy and a sprinkle of elegance, this cozy retreat captures the essence of a London tea room.
Antique furnishings and a fireplace set the stage for a quintessentially English experience. But it's not just about the ambiance; The Dandelion's tea selection boasts flavors that would make the Queen herself raise an eyebrow in approval.
From Earl Grey to Darjeeling, it's a voyage through the British Isles in a single teacup. So, raise your cup, mind the gap, and savor a taste of Britain, right here in Philly.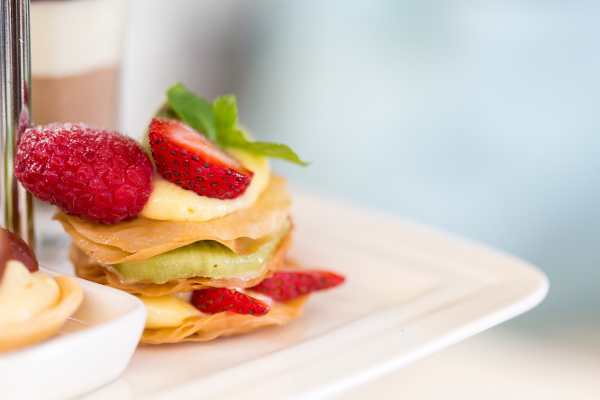 Crossing the pond has never been tastier! A Taste of Britain brings the elegance of British high tea to Philadelphia's doorstep. With a menu that reads like a love letter to the UK's culinary traditions, this tea destination is a passport to palatial indulgence.
Delicate finger sandwiches, buttery scones, and rich pastries compose a symphony of flavors fit for a royal feast. The cozy tearoom décor evokes a charming English cottage, making it a perfect spot to unwind and revel in gastronomic nostalgia.
For a truly Anglophile adventure, A Taste of Britain is where tea dreams take flight.
Bonjour, tea enthusiasts! The Sofitel Philadelphia adds a French twist to the city's tea scene. Nestled in elegance, this boutique hotel presents high tea as an art form. Picture this: dainty treats that could moonlight as jewels, paired with an exquisite selection of teas.
The chic ambiance oozes Parisian charm, transporting you to the heart of the City of Light. It's not just tea; it's an affair with elegance and flair.
So, whether you're a Francophile or simply seeking a touch of je ne sais quoi, Sofitel Philadelphia offers a taste of haute couture tea indulgence. Ooh la la!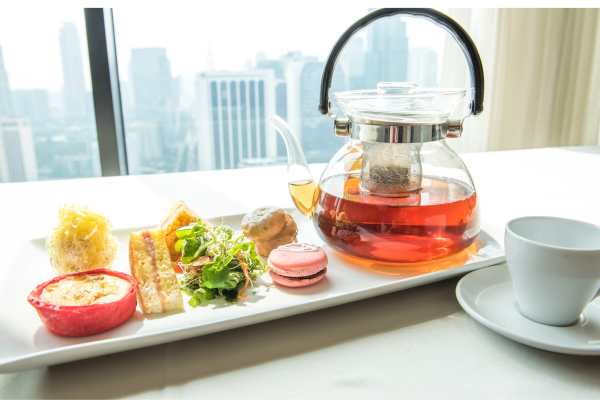 Step into tranquility at the Sunset Moon Wellness Center, where high tea takes on a holistic twist. This serene sanctuary offers more than just tea; it's an escape for the soul. The menu combines the power of herbs with the comfort of tradition, presenting a mindful selection of teas that soothe and heal.
Imagine sipping in a zen garden, surrounded by calming vibes.
It's an experience that nourishes both the body and the spirit. For those seeking a cup of wellness, the Sunset Moon Wellness Center is where tea and mindfulness become one, creating a symphony of serenity.
Mary Cassatt Tea Room
Art and tea intertwine gracefully at the Mary Cassatt Tea Room. Named after the renowned Impressionist painter, this tea haven blends creativity with refined flavors.
The ambiance is reminiscent of a chic gallery, where teas are curated like works of art. From floral infusions to bold blends, each cup is a brushstroke of taste.
Delight in the harmony of flavors as if you're witnessing a masterful painting unfold on your palate. The Mary Cassatt Tea Room is where art enthusiasts and tea aficionados converge, savoring a sensory masterpiece that's as captivating as a canvas.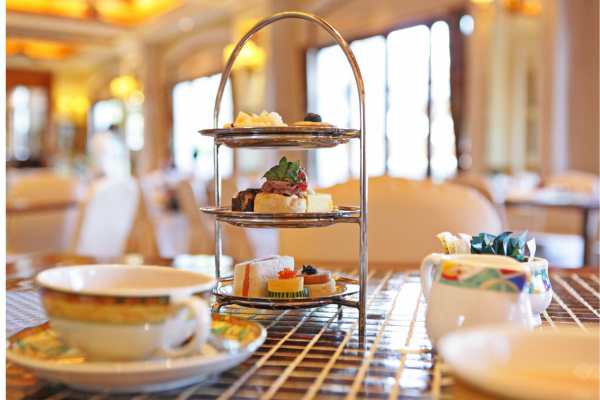 Dive into cultural fusion at Mi 'N Tea, where traditional Asian flavors meet modern creativity. This tea destination offers a vibrant array of teas, ranging from classic to innovative blends. Think bubble tea meets high tea, a delightful twist on tradition.
With colorful drinks and delectable bites, Mi 'N Tea injects a playful spirit into the elegant affair of tea time. The chic, contemporary setting is a backdrop for a culinary adventure that bridges continents.
For those craving a sip of the unexpected, Mi 'N Tea is your ticket to a refreshingly unique tea experience that dances between cultures.
Safa
Embark on a global tea expedition at SaFa, a hidden gem where Middle Eastern charm graces Philadelphia's tea landscape. SaFa weaves the tapestry of tradition with a selection of teas that echo the flavors of the East.
Sip aromatic brews, as warm and inviting as a desert breeze, accompanied by delectable pastries that transport you to bustling bazaars. The intricate décor and welcoming atmosphere immerse you in the rich tapestry of Middle Eastern culture.
Whether you're a tea traveler or a curious palate, SaFa offers a passport to an enchanting journey through tea and tradition.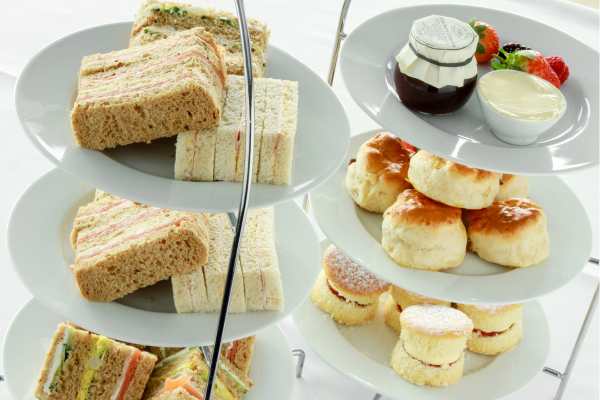 Frequently Asked Questions
What is a royal high tea?
A Royal High Tea, also known as an Afternoon Tea, is a British tradition characterized by a lavish tea service typically held in the late afternoon.
It includes a selection of finely brewed teas, delicate finger sandwiches, scones with clotted cream and jam, and an assortment of elegant pastries and cakes. It's a sophisticated social event often associated with aristocratic or royal gatherings, where tea is enjoyed with refined culinary offerings in an elegant setting.
What is the afternoon and high tea menu?
An Afternoon Tea menu typically includes a selection of teas, finger sandwiches (cucumber, egg salad, smoked salmon, etc.), freshly baked scones with clotted cream and jam, and an assortment of pastries, such as petits fours and mini cakes.
High Tea, on the other hand, offers heartier fare, often including hot dishes like quiches, meat pies, sausage rolls, and substantial desserts in addition to the traditional tea elements. It's more of a meal than a light snack.
What tea do they drink in America?
In America, a wide variety of teas are popular. Black tea, including brands like Lipton and Tetley, is commonly consumed, often served hot or iced with sugar and sometimes lemon.
Herbal teas, such as chamomile, peppermint, and fruit-infused blends, are also enjoyed. Green tea and specialty teas like chai and Earl Grey have gained popularity, reflecting a diverse tea culture influenced by different traditions and tastes.
What is the difference between high tea and afternoon tea?
High Tea and Afternoon Tea are two distinct British tea traditions. Afternoon Tea, served in the late afternoon, is a dainty affair consisting of tea, finger sandwiches, scones, and pastries. It's a lighter, more elegant meal.
High Tea, served later in the evening, is a more substantial meal. It includes tea along with hot dishes like pies, quiches, meats, and desserts. High Tea was historically a working-class supper, while Afternoon Tea was a leisurely social event for the upper class.
Is high tea for the rich?
High Tea was historically not intended solely for the rich; it originated as a substantial evening meal for the working class in Britain. However, it has evolved over time and can now be found in various forms, often associated with luxury and sophistication.
While it can be enjoyed by people from all backgrounds, some high-end establishments offer a more upscale and costlier version, making it accessible to those seeking a lavish experience.