Step back in time to the early 20th century when the Empress opened its doors and introduced the captivating tradition of high tea. What started as a social ritual quickly symbolized elegance and sophistication.
The Empress Hotel, located in Victoria, Canada, is an iconic landmark renowned for its grandeur and elegance. Situated on the picturesque Inner Harbor, this historic hotel offers breathtaking views and luxurious accommodations.
With its rich history and impeccable service, the Empress Hotel is a cherished destination for travelers seeking a truly royal experience.
High tea at the Empress costs $95 per person for the standard Afternoon Tea. There are additional options available, such as the Champagne Tea with Laurent Perrier Brut Cuvée for $135 or the Royal Champagne Tea with Laurent Perrier Brut Rosé for $142.
It all began in 1908 when the Empress opened its doors, and a delightful tradition was born. High tea quickly became a symbol of elegance and sophistication, drawing locals and visitors to experience this luxurious affair.
Picture ladies in flowing gowns and gentlemen in their finest attire gathering in the Empress' ornate Tea Lobby, sipping tea from delicate china, and savoring delectable treats. Over a century later, the tradition lives on, and the Empress remains a timeless beacon of hospitality.
The carefully curated menu, fine tea selection, and impeccable service pay homage to this bygone era while embracing modern pleasures. So, as you indulge in high tea at the Empress, remember, you're not just having a meal – you're becoming part of a living legacy. Cheers to the nostalgia and the timeless allure of high tea at the Fairmont Empress!
Meanwhile, if you are wondering how much is high tea at Fortnum and Mason, you can read all about that in this article I have written.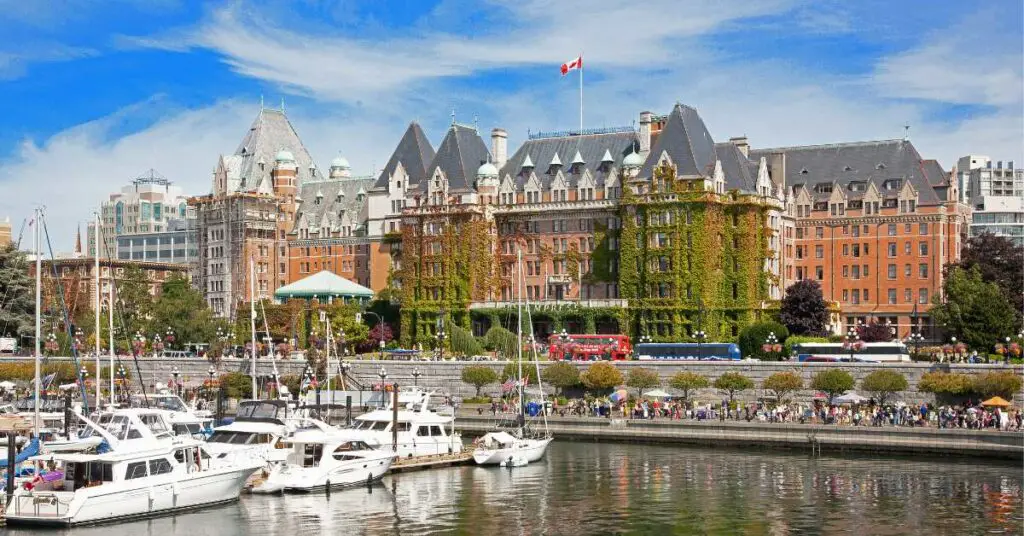 How Much Does High Tea at The Empress Cost?
Ah, the burning question on everyone's mind – "How much does high tea at the Empress cost?" Fear not, my fellow tea adventurers, for I've got all the delicious details right here!
Afternoon Tea is $95 per person
Champagne Tea featuring a glass of Laurent Perrier Brut Cuvée 135
 Royal Champagne Tea featuring a glass of Laurent Perrier Brut Rosé 142
The cost of indulging in this regal experience varies depending on the time of year and the day of the week. During peak seasons and weekends, you might expect a slightly higher price, but trust me, it's worth every penny! After all, where else can you immerse yourself in such opulence and taste the finest tea selections fit for royalty?
Now, I know you're itching to know the exact digits, but hold tight just a little longer. We've got more to spill about the delightful menu highlights, from savory finger sandwiches that will have your taste buds dancing, to mouthwatering pastries that are almost too pretty to eat – almost.
So, grab your fanciest hat and polish those teacups as we dive into the enchanting world of high tea at the Empress.
The best things in life might be free, but this exquisite experience is worth every penny! Stay tuned for the next section, where we reveal the Afternoon Tea Menu Highlights that will leave you craving for more.
The Afternoon Tea Menu Highlights
Welcome to the culinary wonderland of high tea at the Empress! Brace yourself for a feast fit for royalty, where each morsel is a masterpiece and every sip is a sip of sophistication.
Let's begin with the savory temptations – dainty finger sandwiches filled with tantalizing flavors that will transport you to gastronomic bliss.
From classic cucumber and cream cheese to mouthwatering smoked salmon and egg salad, these savory delights are a prelude to the grandeur that awaits.
And now, the moment you've been waiting for – the dessert extravaganza! Picture this: a tantalizing array of pastries, cakes, and sweets adorned with edible art. Indulge in velvety macarons, rich chocolate truffles, and delightful fruit tarts that will make your heart skip a beat.
Of course, we can't forget the crown jewel of this experience – the exquisite tea collection. From timeless classics like Earl Grey and English Breakfast to unique blends like jasmine-infused green tea, every cup is a journey of flavors that will leave you enchanted.
So, loosen your belts (just a tad!) and let your taste buds embark on this extraordinary adventure. The Empress knows how to delight, and the Afternoon Tea Menu Highlights are just the beginning. Stay tuned for more as we unveil the enchanting secrets of high tea at the Fairmont Empress!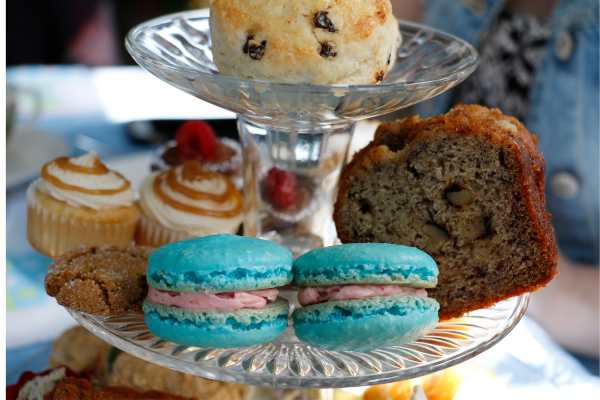 Is There Any Special Tea Arrangement for Kids?
Absolutely! The Empress has a delightful treat in store for your little princes and princesses with their special Children's Princes and Princesses Tea. This enchanting tea arrangement is tailored to captivate young imaginations and create unforgettable memories.
Young guests are greeted with a royal welcome and presented with an assortment of child-friendly finger sandwiches, mini pastries, and delicious treats, all as delightful as a fairy tale. The little ones will be mesmerized as they sip on kid-approved teas or refreshing fruit-infused beverages, served in dainty teapots just like grown-ups.
To add to the magic, children are encouraged to dress in their finest attire, embracing the role of royalty. The ambiance is set with charming decorations, making them feel like true kings and queens in a whimsical wonderland.
As they embark on their high tea adventure, parents can relish in the joy of seeing their little ones' faces light up with every bite and sip, creating cherished memories to last a lifetime.
The Children's Princes and Princesses Tea at the Empress is a truly magical experience fit for the tiniest royals in your life!
Should You Make a High Tea Reservation?
Absolutely, making a high tea reservation at the Empress is highly recommended. With its popularity and the allure of this exquisite experience, securing a reservation ensures you won't miss out on the regal affair.
By making a reservation, you guarantee your spot in the elegant Tea Lobby or one of the other delightful tea rooms. This ensures that you can indulge in the full splendor of the Empress' high tea without any disappointment.
Moreover, making a reservation allows the Empress to prepare for your visit, ensuring that everything is impeccably arranged, from the savory and sweet delights to the perfect tea selection that awaits you.
So, to make the most of your high tea experience, don't forget to book your table in advance. Whether it's for an intimate gathering or a special celebration, a reservation ensures that your journey into the world of high tea at the Empress is seamless and unforgettable. Bon appétit!
Are They Offering Tea Varieties?
Absolutely! The Empress takes great pride in offering an exquisite and diverse selection of tea varieties. From classic favorites to specialty blends, there's something to delight every tea enthusiast.
Step into a world of timeless elegance with classics like Earl Grey and English Breakfast, perfect for those seeking traditional flavors. For the more adventurous palate, there are captivating specialty blends like jasmine-infused green tea or spiced chai, each crafted to perfection.
Whether you prefer the subtle floral notes of herbal teas or the robust flavors of black teas, the Empress has curated an impressive collection to cater to all tastes.
And that's not all! The tea experts at the Empress are happy to guide you through the offerings, ensuring you find the perfect brew to complement your high tea experience. So, embark on a tea journey like no other and indulge in the rich tapestry of flavors that await you at the Fairmont Empress.
Tips for Getting the Best Value from Your High Tea Experience
To make the most of your high tea experience at the Empress and get the best value, here are some helpful tips:
Make a Reservation:
Ensure you secure a reservation in advance to guarantee your spot and avoid disappointment.
Consider booking during less busy periods or weekdays for potential discounts and a more relaxed ambiance.
Special Occasion Packages
Explore special celebration packages for birthdays or anniversaries, which often include extra perks.
If you have dietary restrictions, inform the staff when making the reservation to enjoy customized options.
Share with Friends: High tea is even better when shared! Gather friends or family to split the cost and create cherished memories.
Savor Every Sip
Take your time and savor each bite and sip to fully appreciate the flavors and ambiance.
Capture the magic with photographs to preserve the memories of this regal experience.
By following these tips, you'll ensure a delightful and memorable high tea adventure while getting the best value from your visit to the Fairmont Empress.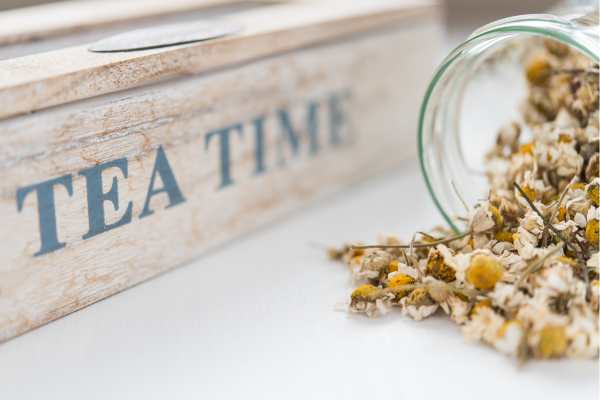 Frequently Asked Questions
What is the Empress Hotel famous for?
The Empress Hotel is famous for its opulence, historical significance, and the traditional afternoon tea experience it offers. It is a renowned landmark in Victoria, Canada, known for its stunning architecture, luxurious accommodations, and its long-standing tradition of serving high tea in a regal setting.
What famous people have stayed at the Empress Hotel?
Over the years, the Empress Hotel has hosted a range of famous personalities, including royalty, celebrities, and world leaders. Some notable guests include Queen Elizabeth II, King George VI, Shirley Temple, Bob Hope, and members of the British royal family. The hotel's allure and elegance have attracted prominent figures from around the globe.
How did the Empress Hotel get its name?
The Empress Hotel was named after Queen Victoria, who was often referred to as the "Empress of India." The hotel was constructed during a time when the British Empire was at its height, and the name "Empress" was chosen as a tribute to the Queen and the grandeur of the British monarchy. The hotel's name reflects its association with the royal and regal qualities that it aimed to embody.