Hey there, fancy tea enthusiasts and curious readers! If you've ever wondered what the fuss is about high tea, you're in for a treat (pun intended!).
High tea isn't just about raising your pinky while sipping on Earl Grey; it's a delightful British tradition that'll make you feel like royalty—well, almost.
For winter high tea, opt for elegant and cozy attire. Women can wear dresses or dressy separates with warm layers and stylish outerwear. Men can choose smart-casual outfits with a touch of sophistication.
Forget those posh images of dainty ladies in elegant dresses (but don't worry, we'll get to that later). High tea actually originated among the working class, who needed a hearty meal after a long day.
Think scrumptious finger sandwiches, warm scones with clotted cream, and other mouthwatering delights.
But wait, there's more! High tea isn't just a time to stuff your face; it's a social event to chat, gossip, and debate over which is the best biscuit (a heated discussion, mind you). So, whether you're a tea connoisseur or a newbie, get ready to dive into the delicious world of high tea in winter!
Elegant Outerwear Options for Winter High Tea
Ah, winter high tea calls for outerwear that is both elegant and enchanting! Let's delve into the realm of sophisticated cover-ups that will make you the belle of the tea party.
First on our list is the timeless trench coat—a classic choice that exudes sophistication. Whether it's a neutral hue or a pop of color, a well-tailored trench will effortlessly elevate your entire look.
For those seeking a touch of vintage glamour, a faux fur stole or capelet is an absolute must-have. Drape it over your shoulders for an instant touch of elegance, and you'll feel like a character straight out of a period drama.
Now, let's talk about the ever-charming pea coat—a shorter, more structured option that pairs splendidly with dresses and skirts. Its flattering silhouette will accentuate your figure while keeping you snug.
Oh, and who can resist the allure of a longline wool coat? This sophisticated stunner is perfect for those ultra-fancy tea venues, where you want to make a lasting impression.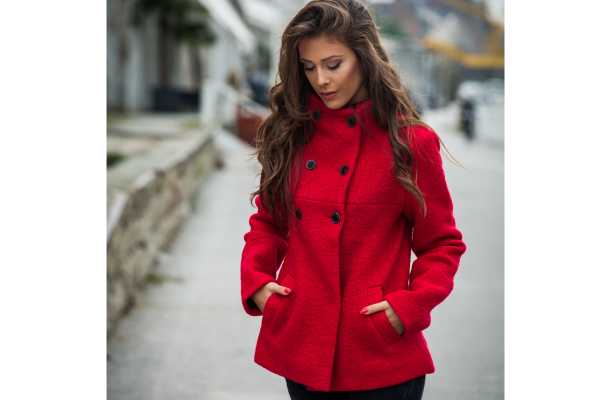 For fashion-forward tea enthusiasts, a tailored cape coat will surely make heads turn. It's unique, and stylish, and adds a dash of drama to your ensemble.
Last but not least, a chic wrap coat is an excellent choice for those who adore versatility. You can wear it cinched at the waist for a more defined look or open for an effortless, relaxed vibe.
So, my winter tea companions, these elegant outerwear options will not only keep you warm and cozy but also ensure you exude grace and charm with every step you take. Prepare to make a grand entrance and steal the spotlight at any winter high tea affair!
Meanwhile, if you are wondering about what to wear to high tea in London, you can read all about that in this article I have written.
Cozy Fabrics and Textures: Embracing Warmth and Glamour
Ah, dear readers, let us now embark on a journey through the realm of cozy fabrics and textures—a world where warmth meets glamour in perfect harmony. Prepare to indulge your senses in luxurious comfort!
First on our list is the ever-so-sumptuous cashmere—a fabric fit for royalty.
Wrap yourself in a cashmere sweater or scarf, and you'll instantly feel like you're floating on a cloud of elegance.
Next up, velvet—the epitome of opulence. A velvet dress or blazer will not only keep you warm but also add a touch of regal allure to your winter high tea look.
For those seeking a classic, rustic charm, wool is the go-to fabric. Wool skirt or trousers paired with a stylish sweater will keep you snug while exuding effortless sophistication.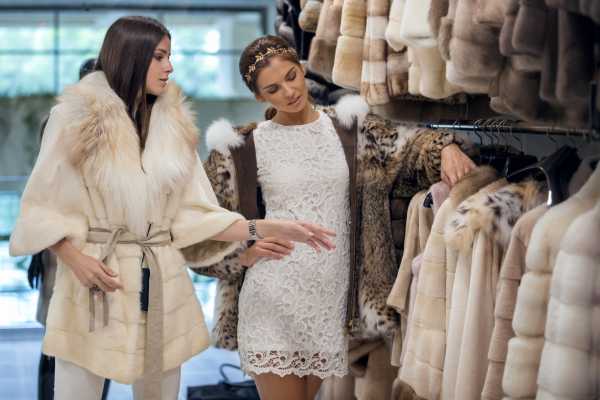 Ah, faux fur—the cruelty-free indulgence we all adore. A faux fur coat or stole will envelop you in a soft embrace, making you feel like a winter queen.
Now, let's talk about tweed—a timeless texture that exudes refinement. A tweed jacket or skirt will add a touch of heritage chic to your ensemble.
For those tea enthusiasts who appreciate a touch of shimmer, sequins and metallic fabrics are the way to go. Embrace the glimmer and glow as you make your entrance.
Last but not least, let's not forget the charm of chunky knitwear. A cable-knit sweater or cardigan will not only keep you cozy but also add a touch of rustic charm to your tea party attire.
So, my dear tea companions, with these cozy fabrics and textures at your disposal, you can embrace both warmth and glamour in equal measure. Prepare to be the epitome of winter elegance as you charm your way through the world of high tea!
Accessorizing Your Winter High Tea Look: Hats, Gloves, and More
Ah, my fellow tea enthusiasts, it's time to add the final enchanting touches to your winter high tea look through the art of accessorizing. Hats, gloves, and more await to elevate your style to new heights!
Let's begin with the timeless accessory—the hat! An elegant wide-brimmed hat not only adds a touch of sophistication but also shields you from the winter sun (and chilly glares, of course). Embrace the vintage allure of a pillbox hat or the whimsy of a cloche hat—it's all about expressing your unique style.
Now, let's warm those hands with a touch of elegance—gloves! Delicate lace gloves exude grace, while leather gloves add a hint of edgy charm. Opt for a length that suits your outfit—wrist-length for a touch of refinement or opera-length for a dramatic flair.
Next on our list are statement accessories—brooches, necklaces, and earrings! A dazzling brooch pinned to your coat or scarf instantly adds a touch of glamour. Embrace the winter spirit with snowflake or snowdrop-inspired jewelry.
Don't forget the power of a chic belt. Cinch your waist with a stylish belt to accentuate your figure and add a dash of flair to your ensemble.
For an extra dash of whimsy, consider adding a vintage-inspired handbag or clutch to your outfit. It's not just about utility—it's an accessory that complements your style and completes the look.
Lastly, let's talk about scarves—the ultimate winter accessory. A luxurious silk scarf or a cozy cashmere wrap will not only keep you warm but also add a layer of elegance to your outfit.
So, dear fashionistas, with hats, gloves, and an array of delightful accessories, you're now ready to enchant everyone at the winter high tea affair. Embrace these finishing touches, and you'll be the epitome of charm and sophistication as you savor each moment with your tea companions. Cheers to a truly magnificent high tea experience!
Frequently Asked Questions
What do you wear to a high tea in Australia?
In Australia, for a high tea, opt for smart-casual attire. Women may wear dresses, skirts, or dressy pants with blouses or tops. Men can go for collared shirts with trousers or chinos. Elegant accessories and comfortable shoes complete the look for a delightful tea experience.
Do you wear gloves to high tea?
Wearing gloves to high tea is a personal preference. While it was a common practice in the past, it's less common today. However, if you choose to wear them, opt for stylish, lightweight gloves that complement your outfit. It adds a touch of elegance and sophistication to your high tea ensemble.
Do you eat high tea with a knife and fork?
Yes, during a traditional high tea, you typically use a knife and fork to eat certain items, such as sandwiches, pastries, and cakes. However, some finger foods, like scones and small desserts, can be enjoyed with your fingers. High tea etiquette may vary, so observe others or inquire if unsure.