Hey there, fabulous readers! Welcome to the most stylish tea party in town – the high tea experience in London!
If you're ready to indulge in delectable treats and bask in the old-world charm, then let's dive into the exciting world of high tea fashion.
Picture this: you're sitting in a charming tearoom, sipping tea from delicate china, and nibbling on finger sandwiches and scones with clotted cream – pure bliss, right?
Now, before you get carried away in the tea-infused euphoria, let's talk fashion, darlings!
Dress Code Dilemmas: Do We Really Need One?
Okay, let's address the elephant (or should I say teapot?) in the room – is there any dress code for this fancy affair? Well, fret not! While some high-end establishments might have a few guidelines, the overarching theme here is to dress with elegance and a touch of sophistication. Think timeless classics and British charm!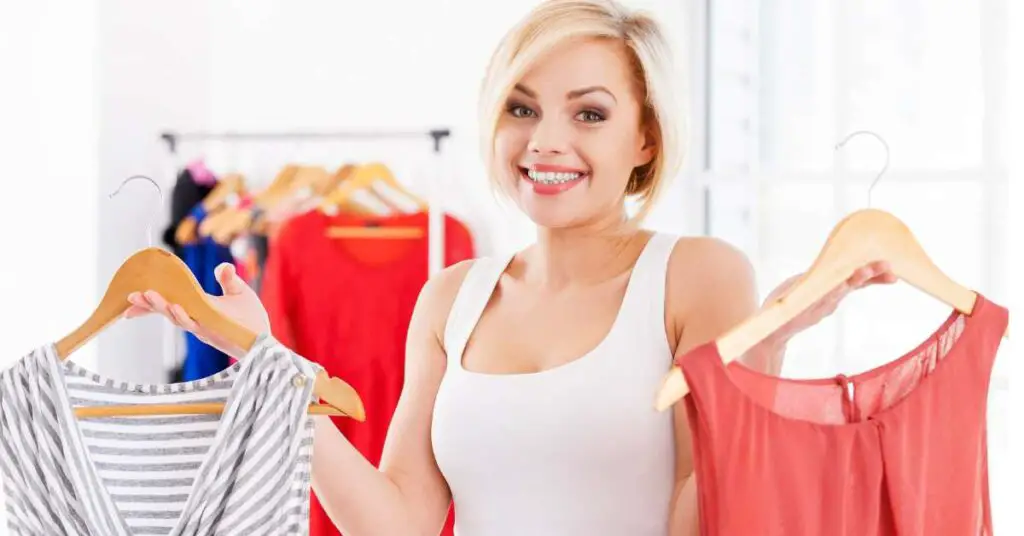 For All You Gorgeous Ladies Out There: Dressing to Impress
Ladies, it's time to channel your inner Audrey Hepburn or Kate Middleton – effortlessly chic and oh-so-classy! Ladies' high tea attire revolves around embracing classic British fashion.
Floral dresses, pastel hues, and elegant skirts are your best friends for this occasion. And hey, if you're feeling a bit extra, don't shy away from adding a beautiful hat or fascinator. Let your fashion imagination run wild!
Now, I know we love to be fashion-forward, but let's not forget about practicality. London weather can be a bit unpredictable, so make sure to check the forecast and dress accordingly. You wouldn't want to be caught in a downpour wearing your fanciest outfit!
The dress code for women at high tea in London is all about embracing timeless elegance and sophistication.
Here are five kinds of outfits that exemplify the perfect attire for this delightful occasion:
Classic Tea Dress
A classic tea dress is the epitome of high tea fashion. This knee-length or midi dress usually features a fitted bodice, a flared skirt, and a defined waist.
Look for soft and feminine fabrics like chiffon, lace, or silk in pastel shades or delicate floral patterns. Pair the dress with subtle accessories like pearl earrings and a delicate necklace to complete the look.
Chic Skirt and Blouse Ensemble
For an effortlessly chic look, opt for a tea-length skirt paired with an elegant blouse. A pleated or A-line skirt exudes grace and charm, while a blouse in a complementary color adds sophistication.
Tuck the blouse neatly into the skirt and accessorize with a thin belt to accentuate your waist.
If you're looking for a contemporary twist on high tea attire, consider a sophisticated jumpsuit.
Choose one in a solid, muted color or a subtle pattern, and ensure it is well-tailored to flatter your figure. Enhance the look with delicate jewelry and a sleek clutch for a modern and refined appearance.
Elevate your style with an elegant two-piece set. Look for a matching top and skirt combination or a top and wide-leg pants in coordinating colors.
Opt for luxurious fabrics like silk or satin for an elevated look. This ensemble offers a versatile option, and you can mix and match the pieces for other occasions.
For a more formal high tea affair, a glamorous maxi dress can be an excellent choice. Select a floor-length dress in a sophisticated color, adorned with subtle embellishments or a flattering neckline. This type of outfit exudes confidence and grace, perfect for making a lasting impression.
Remember, the key to high tea attire is to keep it polished, feminine, and refined. Choose outfits that are comfortable, yet showcase your personal style. Avoid overly casual or revealing clothing, and instead, opt for outfits that celebrate the timeless charm and elegance of the high tea tradition.
With any of these five kinds of outfits, you'll be dressed to impress at the tea party in London!
High Tea Jewelry Etiquette and Accessorizing with Charm
Ah, the glimmer of jewelry – the dazzling finishing touch that adds a touch of sparkle and sophistication to your high tea ensemble! In this chapter, we'll unlock the secrets of high tea jewelry etiquette and explore how you can accessorize with grace and charm. Get ready to shine like the brightest gem in the room!
Choosing the Right Jewelry Pieces
Ladies, we know you love to accessorize, but remember, high tea is all about refined subtlety. Opt for delicate and timeless pieces that complement your outfit rather than overpower it. Pearls, dainty necklaces, and classic bracelets are excellent choices to exude understated elegance.
Gents, don't shy away from a touch of bling! A sophisticated watch, a simple tie pin, or subtle cufflinks can elevate your ensemble with a dash of charm. Remember, less is often more when it comes to accessorizing for high tea.
Rings, Rings, Rings! Or Maybe Not?
Ah, the age-old question – should you wear rings to high tea? Ladies, if you choose to wear rings, keep them delicate and elegant. Avoid bulky statement rings that might interfere with your delicate teacup handling. The last thing you want is a precarious balancing act between your ring and your saucer!
Gents, a classic wedding band or a tasteful signet ring is more than enough to add a touch of sophistication to your look. Save those chunky rings for another occasion where you can show them off in all their glory.
The Fascination of Fascinators and Earrings
Ladies, when you're wearing a fascinator, it's essential to strike a harmonious balance between your headwear and your earrings. If your fascinator is bold and attention-grabbing, go for understated earrings that complement rather than compete with it. On the other hand, if your fascinator is subtler, you can opt for slightly bolder earrings to add that touch of pizzazz!
Shine Bright with Statement Pieces (But Not Too Bright)
While high tea is an opportunity to showcase your fashion flair, it's best to steer clear of oversized, flashy statement pieces. Remember, we want the focus to be on the overall elegance of your outfit, not just a single showstopper accessory. A tasteful brooch or a subtle statement necklace can add that touch of individuality without overwhelming your high-tea ensemble.
High Tea Shoe Choices for Every Occasion
Ah, shoes – the foundation of any fantastic outfit, and high tea attire is no exception! In this chapter, we'll explore the world of high tea shoe choices and find the perfect pair to complement your elegant ensemble. So, let's put our best foot forward and dive into the realm of stylish and comfortable footwear!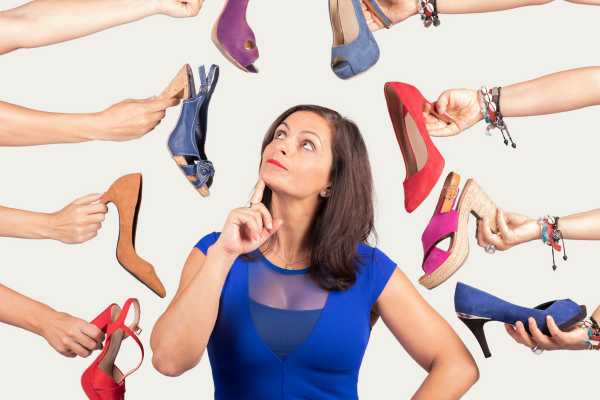 Elegance Meets Comfort: The Perfect High Tea Footwear
Ladies, we know you want to strut your stuff in stunning stilettos, but trust us when we say that comfort is key at high tea. Picture this – you'll be seated, sipping tea, nibbling on delightful treats, and having pleasant conversations. So, opt for stylish yet comfortable footwear that will keep you going through the delightful affair.
A chic pair of flats or low-heeled pumps are perfect for maintaining poise and grace as you glide around the tearoom. Not to mention, they'll keep your feet happy and blister-free – a win-win situation!
High Tea Footwear for Gents
Gents, it's your time to shine, too! Much like the ladies, comfort and style should go hand in hand. A polished pair of dress shoes or loafers are your go-to choices for the high tea extravaganza. Ensure that they complement your outfit and add that touch of refinement to your overall look.
Now, for the adventurous gents, if you want to add a dash of personality to your ensemble, consider stylish brogues or wingtips. They'll add just the right amount of flair without overpowering the classic high tea aesthetic.
High Tea Shoes for Little Ones
We can't forget our little ones, can we? For the mini fashionistas and young gentlemen, comfort and practicality are paramount. Cute ballet flats or dressy loafers for the kids will ensure they're both stylish and at ease during the tea party festivities.
Pro-tip for parents: Carry an extra pair of comfortable shoes for the little adventurers who might want to explore the tearoom and its surroundings. That way, they can have their tea and cake and run around too!
Gentlemen, Suit Up!
All right, gents, this is your chance to shine too! The key to men's high tea fashion is all about looking dapper and debonair. A well-fitted suit or a smart blazer paired with trousers will make you the toast of the tea party.
Feel free to experiment with ties, bow ties, or pocket squares to add a touch of personal flair. Oh, and let's not forget to groom that beard if you have one – we want you looking as sharp as those tea sets!
A Tea Party for the Little Fashionistas and Mini Gents
Calling all little fashionistas and mini gents! Kids are absolutely welcome at high tea, and they deserve to look adorable and feel comfortable. For the little ladies, cute dresses or skirts with sweet patterns will steal hearts, while the young gentlemen can rock mini versions of their dad's dapper look. Just remember, kids are known for their energy, so choose clothes that let them move and groove without any restrictions.
Fashion Choices to Avoid: Common Mistakes at High Tea
While we're eager to embrace fabulous high tea fashion, it's essential to be aware of some common fashion faux pas that could put a damper on your tea party experience. Let's explore the fashion choices to avoid to ensure you're dressed to impress with grace and elegance.
1. Overly Casual Attire
High tea is a sophisticated affair, so avoid overly casual attire like t-shirts, tank tops, or denim jeans. Opt for more refined and polished options to celebrate the timeless tradition.
2. Revealing Outfits
Although we love to feel glamorous, high tea is not the occasion to sport revealing or low-cut necklines, excessively short hemlines, or thigh-high slits. Embrace modesty and respectfulness in your attire.
3. Loud and Bold Prints
While bold prints can be fun, they can be overwhelming at high tea. Avoid loud patterns or overly bright colors that may steal the spotlight from the charming ambiance and delicious treats.
4. Chunky or Distracting Jewelry
As much as we adore statement jewelry, high tea is not the time for chunky, oversized pieces. Keep your jewelry tasteful and delicate to complement your ensemble gracefully.
5. Inappropriate Footwear
Save your flip-flops and sneakers for other occasions. Avoid overly casual footwear and opt for stylish and comfortable options like flats, low-heeled pumps, or dressy loafers.
6. Wrinkled or Untidy Outfits
Presentation is key, so ensure your attire is well-pressed and tidy. Avoid wrinkled or unkempt clothing that may distract from your overall polished look.
7. Sports Attire or Gym Clothes:
As much as you love your workout gear, high tea is not the place to showcase it. Reserve your sports attire for fitness activities and embrace elegant fashion for the tea party.
8. Excessive Perfume or Fragrance
While a delightful fragrance can be charming, excessive perfume may overwhelm the tearoom's delicate ambiance and affect others' dining experience. A subtle spritz will do the trick.
9. Inappropriate Beachwear
As tempting as it might be to wear your favorite beach cover-up, high tea is not the occasion for such attire. Leave the beachwear for sunny days by the sea.
10. Cultural and Sensitivity Considerations
Be mindful of cultural norms and traditions, both of the event and your fellow attendees. Avoid attire that may be offensive or disrespectful to others' beliefs and customs.
11. Untidy Hair and Makeup
Your hair and makeup should be polished and elegant, enhancing your overall look. Avoid unkempt hairstyles or heavy makeup that may appear out of place at the refined gathering.
By steering clear of these common fashion mistakes, you'll ensure a seamlessly elegant and respectful high tea experience. Embrace timeless charm and refined attire, and you'll be dressed to perfection, making a lasting impression at the delightful tea party!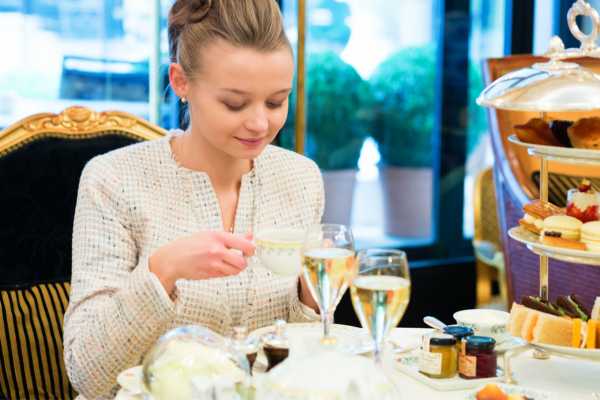 Frequently Asked Questions
What should an American tourist wear in London?
An American tourist visiting London should dress comfortably and stylishly, considering the city's variable weather. Opt for layered clothing, such as jeans, a sweater, and a lightweight jacket, with comfortable walking shoes. A versatile outfit will be perfect for exploring London's attractions, museums, and charming neighborhoods.
Can I wear shorts in London?
Yes, you can wear shorts in London during the warmer months, especially in the summer. However, it's essential to check the weather forecast and choose weather-appropriate attire. Keep in mind that London weather can be unpredictable, so it's always a good idea to carry a light jacket or cardigan just in case.
Can you wear jeans to dinner in London?
Yes, wearing jeans to dinner in London is generally acceptable in many casual and informal restaurants. However, for more upscale or fine-dining establishments, it's best to opt for slightly dressier attire. Always consider the restaurant's dress code and ambiance to ensure you're appropriately dressed for the occasion.