Welcome, fabulous tea enthusiasts! Let's spill the tea on high tea attire – the art of dressing like royalty without breaking a sweat (or your budget!).
So, you're invited to a fancy high tea event, and you're like, "What do I wear?!" Don't worry, my chic pals; I've got your back!
Dress elegantly for high tea with a touch of sophistication. Women can opt for classic dresses, skirts, or jumpsuits, complemented by stylish accessories like pearls or fascinators. Men can choose well-fitted suits or smart-casual ensembles. Comfortable yet refined footwear is a must for both genders to enjoy the tea affair.
And those heels? Sure, they're elegant, but if you're not into wobbling like a newborn deer, chic flats are just as fabulous. Remember, we're aiming for "graceful gazelle," not "Bambi on ice."
Oh, the best part – you don't need a royal budget. Embrace your style and find outfits that make you feel like the tea-loving diva you are!
Stay tuned for more tea-riffic tips and the fascinating history of high tea. Get ready to sip in style, lovelies! Cheers to looking like a million bucks without spending it! 🍵💃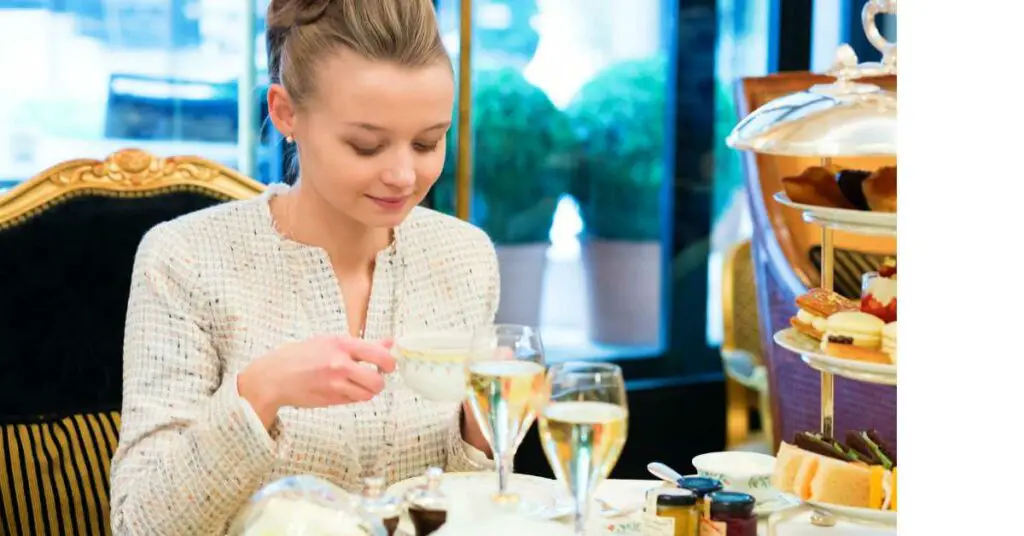 Unveiling the Timeless Tradition of High Tea
The origin of high tea can be traced back to the working class in the United Kingdom, particularly during the 19th century.
Contrary to the common misconception that high tea is an aristocratic affair, it actually began as a hearty evening meal for the working class.
The term "high" in "high tea" refers to the height of the dining table, which was typically higher than the low tables used for afternoon tea.
In the industrial era of the 19th century, laborers would return home after a long day's work, usually between 5 pm and 7 pm, and have their main meal of the day. This meal, known as high tea, was more substantial than the lighter afternoon tea enjoyed by the upper classes.
It was a practical and satisfying way for the working class to refuel after a tiring day.
High tea often included simple but filling dishes like meat pies, cold cuts, cheeses, bread, and sometimes leftover items from the earlier afternoon tea.
Unlike afternoon tea, which was a social event with dainty finger foods, high tea was a family meal enjoyed around the dining table.
Over time, high tea evolved, and its association with the upper classes grew, leading to some confusion about its origins. Nevertheless, it is essential to recognize its humble beginnings as a cherished tradition of the working class in the UK.
Decoding the High Tea Dress Code: What You Need to Know
Ah, the mysterious high tea dress code – it's like trying to crack a fashionable secret code! But fear not, my stylish comrades; I'm here to decode it all for you! So, let's spill the tea on what you should wear (and what to avoid) at your next high tea gathering.
First things first, not all high teas are created equal! Some might be more casual, like a delightful garden tea party, while others could be a swanky affair in a luxurious hotel. Your key to sartorial success?
Research! Find out the theme and ambiance of the event so you can dress to impress!
Now, you might wonder, "Do I have to wear a ball gown or a suit worthy of James Bond?" Relax, it's not a royal wedding! A stylish dress or a chic outfit with a touch of sophistication is the way to go. Think Audrey Hepburn elegance with a sprinkle of your own personality.
Remember, high tea isn't the time to channel your inner rock star with ripped jeans and a leather jacket. Keep it classy, folks! However, that doesn't mean you can't showcase your style! Add a dash of uniqueness with accessories, and don't shy away from pretty prints or bold colors.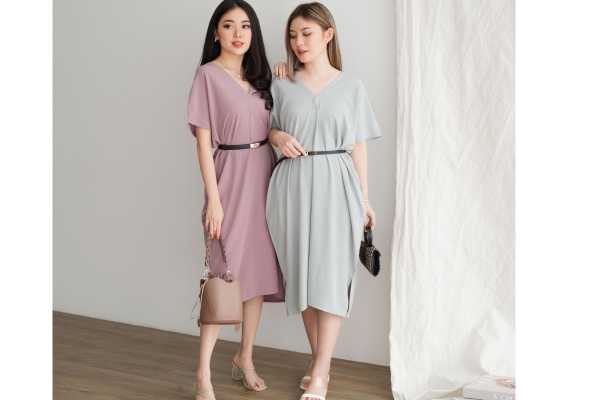 Oh, and let's talk about hats – the crowning glory of high tea attire! While it's not obligatory, a fabulous hat or a delicate fascinator can be the cherry on top of your ensemble.
But hey, if hats aren't your jam, feel free to let your fabulous hair take center stage.
Last but not least, embrace comfort! High tea is all about relaxing with friends, savoring delightful treats, and sipping tea like royalty. So, make sure your outfit allows you to enjoy the experience to the fullest without feeling like a fashion prisoner.
Now, my dear fashionistas, you're armed with all the knowledge to tackle the high tea dress code like a pro! Keep it classy, comfortable, and chic, and you'll be the belle of the tea party! Get ready to raise your teacups and toast to impeccable style! 🥂🍽️
High Tea Attire for Women
Ladies, it's time to unleash your inner elegance and grace as we delve into the wonderful world of high tea attire! Whether you're a seasoned tea party-goer or a first-timer, dressing to impress is the name of the game.
First, let's talk dresses – the epitome of femininity and class.
A timeless A-line dress or a chic wrap dress will have you looking like a modern-day princess. If you want to add a touch of vintage charm, a flared skirt with a fitted bodice is a classic choice.
 And hello, floral patterns! A delicate floral print is practically made for high tea, embracing the blooming ambiance of the occasion.
If dresses aren't your cup of tea, opt for a fabulous jumpsuit or a tailored pantsuit. Trust me; you'll still turn heads with your flair for fashion! Just make sure the fit is perfect; we want sophistication, not slouchiness.
Oh, and let's not forget about the neckline and sleeves. Embrace those sweet collars and lovely cap sleeves for a touch of daintiness.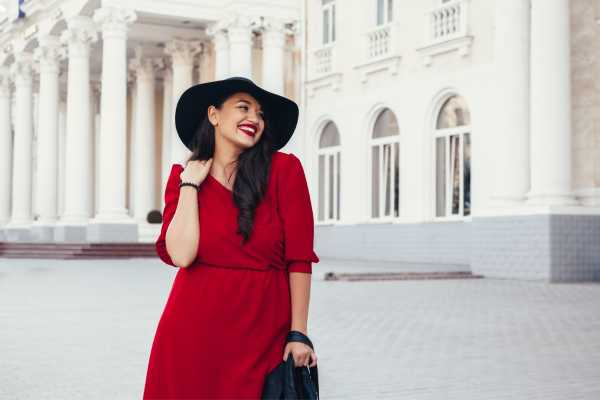 However, if you want to show a bit of skin, go for a tasteful V-neck or an off-shoulder neckline – sophistication with a hint of allure.
Accessorize wisely, my darlings! Pearls are a high tea staple, but don't be afraid to add a touch of sparkle with delicate jewelry. As for shoes, opt for stylish heels or elegant flats – both will have you dancing through the day in comfort and style.
Now, you're all set to conquer the tea party with your impeccable high tea attire! Embrace your feminine charm, sip tea with grace, and revel in the delightful experience of being a fashion maven at the high tea table! Cheers to sartorial sophistication, ladies! 🌸🍵
What to Avoid at All Costs
Darlings, while we adore a good fashion moment, there are some high tea faux pas that we must avoid like spilled tea! Picture this: you arrive at the tea party, feeling fabulous, only to realize that you've unintentionally committed a fashion crime.
Fear not, for I'm here to be your style savior and save you from any sartorial mishaps!
First on our list of no-nos is showing up in attire that's too casual or too formal.
High tea is all about striking that perfect balance between chic and comfortable. Leave the workout gear and evening gowns at home; we're aiming for refined elegance, not the fashion Olympics!
Now, let's talk about accessories – less is more, my dears! Don't go overboard with bling or wear an overly elaborate hat that obstructs the view of your fellow tea-goers. Remember, we want to exude class, not block the light from the chandelier!
While we adore daring fashion choices, high tea is not the place for edgy or avant-garde looks. Keep the rock star chic for another occasion, and embrace timeless elegance with a modern twist instead.
Oh, and one last thing – modesty is key! Avoid plunging necklines or ultra-short hemlines that might raise a few eyebrows. High tea is about refined sophistication, not a fashion show on the red carpet.
With these tips in your stylish arsenal, you'll breeze through the high tea affair like the fashionista you are! So, embrace elegance, avoid the pitfalls, and remember, you're fabulous, darling! Now, go forth and conquer the tea party with your impeccable style! 🕊️🍵
The Perfect High Tea Dress: Finding the Right Fit for Your Body Type
Lovely tea enthusiasts, let's embark on a fashion journey to find the perfect high tea dress that flatters your unique body type. From hourglass to pear-shaped, we've got you covered like a cozy teapot cozy!
If you're blessed with an hourglass figure, accentuate those gorgeous curves with a fitted bodice and a flared skirt. Embrace wrap dresses that cinch at the waist and flow gracefully. Va-va-voom, here you come!
For our stunning pear-shaped ladies, draw attention upward with eye-catching necklines like boat necks or delicate cap sleeves.
A-line or fit-and-flare dresses work wonders for balancing your proportions, ensuring you feel like a tea party princess.
Ladies with a petite frame, don't fret! Embrace empire waistlines and high-low hemlines to elongate your silhouette. And remember, midi-length dresses can be your best friend – they're trendy and oh-so-flattering.
If you're tall and fabulous, consider rocking those tea-length dresses with confidence! Show off those long legs and embrace maxi dresses like the goddess you are.
Play with bold prints and patterns to command attention in the tearoom.
Now, my dear fashionistas, armed with these tips, you'll find the high tea dress that'll have you feeling like the belle of the ball (or the tearoom)! Embrace your unique beauty, raise your teacups, and toast to finding the dress that's as delightful as the tea itself! 🌺🍵
Jewelry Tips for Elevating Your High Tea Look
Ah, darlings, let's talk about the icing on the cake of your high tea attire – jewelry! It's time to sprinkle some elegance and charm with the right accessories that'll have you shining like a polished teapot.
First, let's start with the ever-classic pearls – the queens of high tea adornments. Whether it's a delicate pearl necklace, chic studs, or a lovely bracelet, pearls add a touch of timeless sophistication to any outfit. Channel your inner Audrey Hepburn and embrace these lustrous beauties!
For those who adore a bit of sparkle, opt for dainty jewelry with subtle gemstones. Think delicate diamond studs or a sapphire pendant to add a hint of glamour without overpowering your look. Remember, we're aiming for understated elegance, not a full-blown fashion show!
Now, let's talk about the fabulous world of brooches! These little beauties can add a touch of vintage charm or a whimsical element to your outfit. Pin one to the lapel of your blazer or dress, and you'll be the talk of the tea party.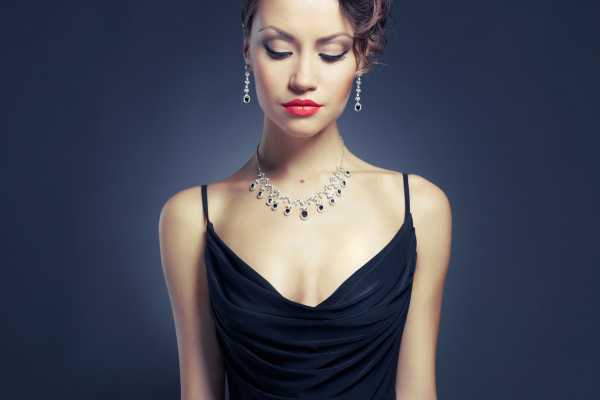 When it comes to rings and bracelets, less is more, my dears. A statement ring or a delicate bangle can be the perfect finishing touch, but avoid overloading your hands and wrists with bling. We want the focus to be on you, not your accessories!
And lastly, embrace the power of a fabulous handbag or clutch. Choose one that complements your outfit and is big enough to hold your essentials – you never know when you'll need a lip gloss touch-up during the tea-time chit-chat!
With these jewelry tips up your stylish sleeve, you'll be accessorizing with grace and charm. Remember, it's the little details that make all the difference, so sprinkle your high tea look with a touch of magic and embrace your tea-riffic style! ☕💎
Seasonal Sensations: Adapting Your High Tea Outfit for Different Weather
Ah, my fashion-forward tea lovers, let's talk about dressing to perfection for every season of high tea! Just like the tea flavors change with the weather, so should your fabulous outfits. So, let's sip and style our way through the seasons!
Spring Fling
As the flowers bloom, embrace the beauty of spring with light and airy fabrics. Opt for lovely pastel colors like blush pink, mint green, or baby blue – perfect for celebrating the season's renewal. Embrace delicate floral patterns and breathable materials that'll keep you fresh and fabulous during garden tea parties.
Summer Chic
When the sun shines bright, it's time to unleash your summer style! Embrace flowy maxi dresses and chic sun hats to keep you cool and sophisticated. Bold prints and vibrant colors are a summer must-have – let your outfit be as radiant as the sunshine.
Autumn Elegance
As the leaves change, so does your high tea wardrobe. Embrace warm earthy tones like rust, deep greens, and rich browns. Embrace knitted dresses, elegant scarves, and ankle boots to stay cozy and chic during indoor tea gatherings.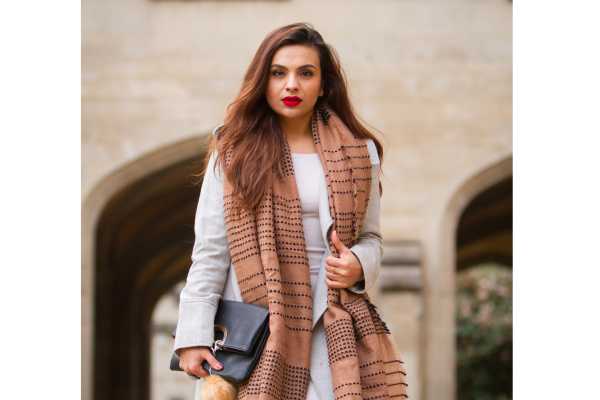 Winter Wonder
Winter high teas call for the perfect balance of style and warmth. Embrace cozy sweaters or elegant turtleneck dresses paired with chic coats. Don't forget to add a touch of glamour with faux fur accessories – the perfect winter extravagance!
And lo and behold, with these seasonal style tips, you'll be ready to face any tea party, rain or shine! So, dress with the seasons, adapt with grace, and embrace the ever-changing fashion as you sip tea like a true fashionista! 🍂🍃❄️
Budget-Friendly Elegance: Shopping Smart for High Tea Attire
Darlings, elegance doesn't have to come with a hefty price tag! Let's spill the tea on how to achieve high tea attire perfection without breaking the bank. Get ready to sip in style while saving those precious pennies!
First, let's embrace the magic of thrifting! Thrift stores are treasure troves of vintage gems and unique pieces that can elevate your high tea look. Who knows, you might find a stunning designer dress at a fraction of the cost – now that's a fashion steal!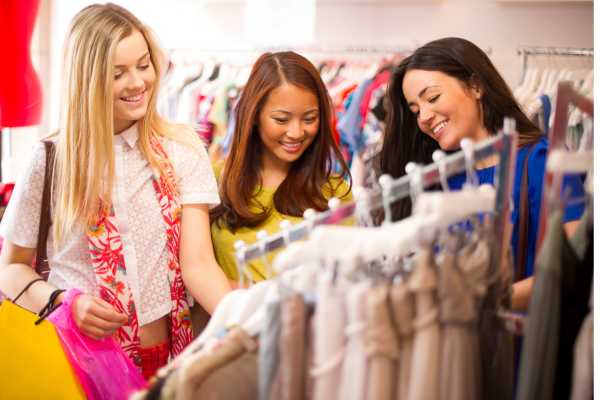 Next, let's talk sales and discounts. Timing is everything! Keep an eye on seasonal sales, end-of-season clearances, and special promotions. You'll be amazed at the fabulous deals you can score on gorgeous high tea outfits.
Don't forget the power of online shopping! There are plenty of budget-friendly fashion websites and apps that offer stylish options for high tea attire. Just make sure to check the reviews and sizing charts to avoid any fashion mishaps.
Invest in versatile pieces that can be mixed and matched for multiple tea parties. A classic A-line dress or a chic jumpsuit can be dressed up or down with the right accessories, giving you more bang for your fashion buck.
Lastly, don't underestimate the charm of DIY! Get creative and revamp your existing outfits with new accessories or by adding your own personal touch. A little bit of imagination can turn a simple dress into a high tea showstopper!
So, darlings, with these budget-friendly tips, you'll be the epitome of elegance without emptying your wallet. Cheers to savvy shopping and embracing high tea fashion on any budget! Now, go forth and show the world that style and savings go hand in hand! 💰🛍️
High Tea Attire for Men: How to Dress Dapper for the Occasion
Gentlemen, it's time to turn up the style and bring a dash of dapper to the high tea table! While high tea is often associated with ladies' fashion, fear not – we've got the ultimate guide to help you dress like a true tea-time prince!
First and foremost, let's talk suits – the cornerstone of masculine elegance. Embrace a well-tailored suit in classic colors like navy, charcoal gray, or beige. A three-piece suit exudes sophistication, but a two-piece will do just fine – it's all about that perfect fit!
When it comes to shirts, opt for crisp dress shirts in pastel hues or classic whites. Add a touch of charm with a tasteful pattern or a subtle texture. And remember, tuck it in like a true gentleman – high tea calls for nothing less than impeccable style!
Now, let's not forget about ties and bowties! Embrace your inner James Bond and pick a tie that complements your suit and adds a pop of color. Bowties, on the other hand, offer a charmingly retro vibe – choose the one that suits your personality best.
And what about shoes, you ask? Oh, the delight of stylish footwear! Opt for classic dress shoes in black or brown to complete your polished look. Brogues or Oxfords are the epitome of dapper – step into them with confidence, and you'll be the center of attention!
Accessorize like a pro with a sleek watch and a subtle pocket square. These small details can make a big difference in elevating your high tea attire.
With these style secrets in your fashion arsenal, you'll be the epitome of elegance and charm at any high tea event. Embrace your dapper side, sip your tea with flair, and show the world that men's fashion is equally tea-riffic! 🍵🕴️
Outfit Suggestions to Make an Impression at High Tea
Ladies and gentlemen, get ready to sizzle with glamorous high-tea outfit ideas that will leave a lasting impression! We're here to serve up the ultimate fashion inspiration, ensuring you shine like the brightest diamond in the tea party tiara.
For the Ladies:
Channel your inner vintage vixen with a 1950s-inspired tea-length dress. Think full skirts, cinched waists, and delicate lace details. Add a statement hat or a pearl necklace, and you'll transport everyone back to the golden era of high tea.
Embrace the essence of the tea party with a stunning floral-printed dress. Whether it's dainty wildflowers or bold roses, floral patterns are a surefire way to bloom with elegance. Pair it with nude heels and a simple clutch for effortless chic.
Who says high tea can't be contemporary? Opt for a sleek jumpsuit in a solid pastel color or a chic monochrome ensemble. Add a touch of glam with metallic accessories or a statement belt – you'll stand out like a fashion-forward tea trendsetter.
For the Gents:
A well-fitted navy suit is a timeless choice for the sophisticated gentleman. Pair it with a crisp white dress shirt and a tasteful tie. Oh, and don't forget the pocket square – a little pop of color goes a long way!
Embrace the British charm with a tweed blazer or waistcoat. Mix it with neutral trousers and a stylish dress shirt for a perfect fusion of traditional and modern. Sip your tea with an air of refined charm.
Show your flair for fashion with a patterned blazer – whether it's subtle checks or bold houndstooth, you'll turn heads in style. Pair it with well-fitted trousers and dress shoes for a look that's tea party perfection.
With these outfit suggestions, you'll be the epitome of tea party glamour! Dress to impress, express your personal style, and enjoy every fashionable moment at the high tea affair. Get ready to savor the delightful treats and sip tea like a true fashion connoisseur! 🌹🕶️
Colors that Bloom: Finding the Perfect Palette for High Tea Attire
Darlings, let's paint the town with a stunning palette of colors fit for high tea perfection! Soft pastels like blush pink, mint green, and lavender evoke the elegance of delicate tea roses. Earthy tones such as champagne, taupe, and sage bring a touch of sophistication to your outfit.
For a bolder statement, embrace vibrant hues like royal blue, emerald green, or rich burgundy. Don't forget the timeless charm of classic neutrals like ivory, beige, and navy, which pair effortlessly with any high tea ensemble.
Mix and match these delightful shades to create a harmonious and eye-catching high tea look that blooms like a tea garden in full spring! 🌸🎨
From Heels to Flats: Choosing Chic Footwear for High Tea
Ah, the eternal fashion conundrum – heels or flats for high tea? Fear not, dear tea enthusiasts, for both options can be tea-party chic! Heels add a touch of elegance and elongate your legs, so opt for classic pumps or strappy sandals.
If comfort is your priority, stylish flats like ballet flats or loafers are just as fabulous. Embrace feminine details like bows or delicate embellishments to elevate your flats game.
Wedges are another tea-time favorite, offering height without sacrificing comfort. Choose footwear that complements your outfit and, most importantly, allows you to move gracefully through the tea party like the fashion-forward darling you are!
Topping it Off: The Etiquette of Hats for High Tea Delight
Hats – the crowning glory of high tea attire! While not mandatory, a chic hat or fascinator can take your outfit from stylish to showstopping. Embrace wide-brimmed hats for outdoor garden tea parties, providing elegance and sun protection.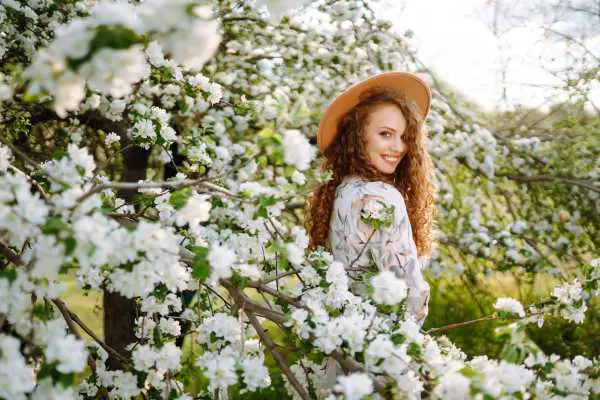 If you prefer a more compact option, a fascinator with feathers or delicate embellishments adds a touch of whimsy to your look. Remember, the art of hat-wearing comes with etiquette. When indoors, you can opt for smaller, more discreet headpieces that won't obstruct others' view.
Now, go forth, channel your inner Audrey Hepburn, and wear your hat with confidence – because at high tea, the tea isn't the only thing steeped in sophistication! 🎩👒
Frequently Asked Questions
What should you not wear to afternoon tea?
Avoid wearing overly casual attire like jeans, athletic wear, or flip-flops to afternoon tea. Also, steer clear of revealing or inappropriate outfits. While there's no strict dress code, opt for smart-casual or semi-formal attire to ensure you fit in with the elegant tea-time ambiance.
Can you wear black to afternoon tea?
Yes, wearing black to afternoon tea is absolutely acceptable and often considered chic and elegant. Black is a classic and timeless color choice that fits well with the semi-formal nature of afternoon tea. Just ensure your outfit is appropriate and in good taste for the occasion.
What is casual wear vs evening wear? Casual wear is comfortable, relaxed clothing suitable for everyday activities and informal settings. It often includes jeans, t-shirts, and casual dresses. Evening wear, on the other hand, is more formal attire reserved for special occasions or nighttime events. It includes cocktail dresses, suits, and formal gowns.