Welcome, dear tea aficionados and curious wanderers, to a delightful journey through the sophisticated world of high tea in London! Picture this: an afternoon filled with dainty porcelain cups, scrumptious treats, and the delightful clinking of teaspoons against saucers.
If you're on the hunt for a spot of high tea in London that'll leave your taste buds tingling and your Instagram feed dazzling, you've come to the right place!
Now, you might be wondering, "What's the fuss about high tea anyway?" Well, my tea-sipping friends, high tea is not your average tea time; it's a posh affair fit for royalty but accessible to us mere commoners too.
Forget about the mundane tea bags and rushed coffee breaks; high tea is a ceremony of sorts, where you indulge in the finest teas, delectable pastries, and savory bites while feeling like a bona fide aristocrat.
But worry not! For I, your trusty tea guide, have embarked on a scrumptious mission to uncover the crème de la crème of London's high tea scene. Armed with my refined palate and a healthy dose of humor, I've traversed the city's cobbled streets and taken indulgence to new heights – quite literally.
Stay tuned for the subsequent sections, where we'll explore each tea haven in exquisite detail. From the ambiance and culinary delights to the impeccable service, I shall leave no crumb behind. So, keep those pinkies raised, and let's steep ourselves in the rich history and delightful charm of London's best high tea experiences!
Meanwhile, if you are wondering about best high tea in Boston, you can read all about that in this article I have written.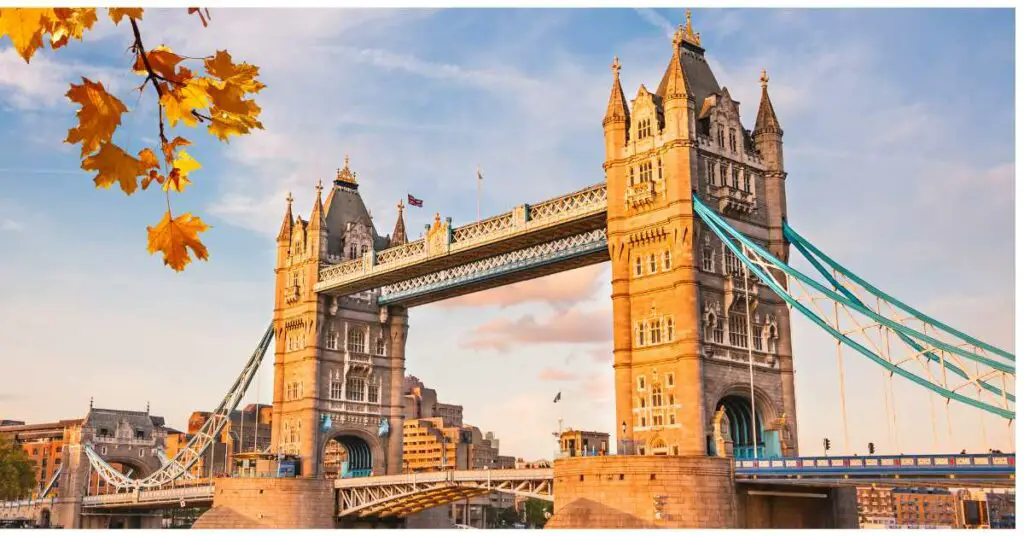 Fortnum & Mason
When it comes to high tea in London, Fortnum & Mason reigns as a true tea titan. With a legacy dating back to 1707, this iconic establishment has perfected the art of indulgence. Prepare to be pampered in their elegant tea salon, where an array of teas, from delicate Darjeeling to robust Assam, await your discerning palate.
Indulge in their famous finger sandwiches, flaky pastries, and melt-in-your-mouth scones served with clotted cream and their luscious house-made preserves. From the lavish décor to the impeccable service, Fortnum & Mason delivers a truly regal experience that will leave you feeling like tea royalty.
The Ritz London
Step into a world of timeless elegance at The Ritz London, where high tea is an art form. Amidst the gilded décor and live piano music, you'll savor a selection of teas paired with delectable sandwiches, warm scones, and exquisite pastries. Impeccable service and a dash of old-world charm make this experience truly unforgettable. Don't forget to dress to the nines for this ritzy affair!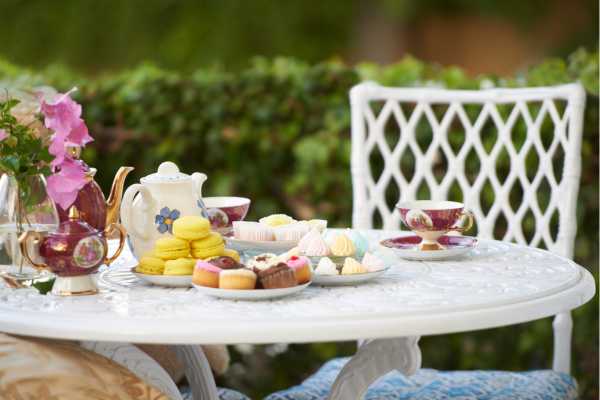 The Savoy
High tea at The Savoy is a symphony of sophistication. With a backdrop of opulent surroundings and Thames River views, their artful tea menu shines. From delicate floral blends to bold single-origin teas, each cup is a delight.
Savor their mouthwatering sandwiches, cakes, and, of course, freshly baked scones. Be ready to lose track of time in this grand London institution.
Meanwhile, if you are wondering about best high tea in Chicago, you can read all about that in this article I have written.
The Goring
A hidden gem nestled in Belgravia, The Goring offers high tea in a luxurious yet cozy setting. Their delightful afternoon tea includes an array of fragrant teas, scrumptious sandwiches, and heavenly pastries.
The star of the show? Their famous scones, baked to perfection. The Goring's warm ambiance and impeccable service create an inviting atmosphere that'll make you feel like a cherished guest.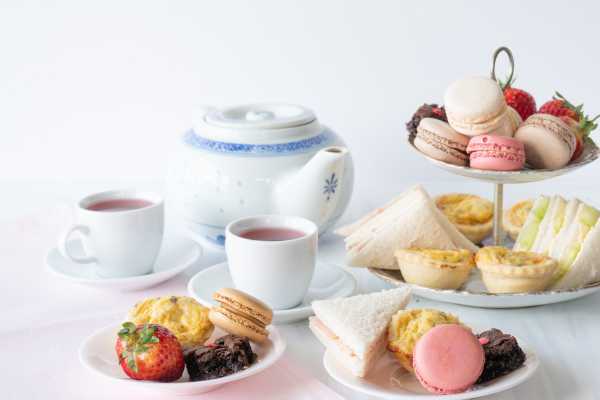 Brown's Hotel
With a history dating back to 1837, Brown's Hotel knows how to deliver a memorable high tea experience. Their tea selection features rare blends, while the sweet and savory treats cater to all taste buds.
The elegant English Tea Room exudes timeless charm, and the attentive staff ensures you feel pampered throughout. Brown's Hotel guarantees a tea-infused journey you'll want to relish again and again.
The Dorchester
Prepare to be dazzled at The Dorchester's high tea extravaganza. With an impressive selection of teas and finely crafted pastries, this luxurious experience is hard to resist. From the moment you step into the ornate Promenade, you're enveloped in an air of sophistication.
The impeccable service and delectable bites make this high tea affair a true feast for the senses.
Sri Lankan High Tea at Lyaness
For a unique twist on traditional high tea, Lyaness offers a Sri Lankan-inspired experience that's sure to surprise and delight. Indulge in exotic teas, flavorful snacks, and spicy bites that transport you to the shores of Sri Lanka.
This vibrant and contemporary take on high tea brings a refreshing fusion of flavors to the heart of London.
The Rosebery at Mandarin Oriental Hyde Park
Tucked within the Mandarin Oriental Hyde Park, The Rosebery offers a high tea experience that exudes modern elegance. With a vast selection of fine teas and a menu showcasing the best of British cuisine, including divine pastries and delightful finger sandwiches, you're in for a treat.
The refined setting and impeccable service make this a must-visit destination for any tea enthusiast.
The Berkeley
At The Berkeley, high tea takes an artistic turn with their legendary Prêt-à-Portea. Inspired by the world of fashion, this unique experience presents tea as a collection of delectable catwalk-worthy treats.
From biscuit handbags to cake dresses, each creation is a work of art. The stylish and playful atmosphere at The Berkeley ensures a tea experience like no other.
The Gallery at sketch
Prepare to be transported into a whimsical wonderland at The Gallery in sketch. This innovative high tea spot offers an artistic twist on tradition, with an Instagram-worthy backdrop of David Shrigley's quirky artwork.
The tea menu boasts diverse blends, while the culinary delights are as much an art form as the surroundings. Indulge in imaginative pastries and sandwiches that reflect the playful and creative spirit of sketch. A feast for the eyes and taste buds, this experience promises to be a sensory adventure you won't soon forget.
Frequently Asked Questions
What is high tea vs afternoon tea London?
High tea and afternoon tea in London are distinct traditions. Afternoon tea is a refined affair served in the afternoon, featuring a selection of teas accompanied by dainty sandwiches, scones, and pastries.
High tea, on the other hand, is a heartier meal served later in the day, often including hot dishes like meats, pies, and cakes, along with tea.
What is a typical British high tea?
A typical British high tea is a substantial and comforting meal served in the late afternoon or early evening. It often includes a variety of savory items like sandwiches, quiches, pastries, and hearty dishes like meat pies or sausages. Scones with clotted cream and jam, along with a selection of teas, complete this satisfying and delightful culinary experience.
What is the most famous tea in England?
The most famous tea in England is undoubtedly "English Breakfast Tea." This black tea blend is robust and full-bodied, typically made from a mix of Assam, Ceylon, and Kenyan teas. It's known for its bold flavor and is often enjoyed with milk and sugar. English Breakfast Tea has become a symbol of British tea culture and is beloved by tea enthusiasts worldwide.