Ah, the timeless charm of High Tea – a delightful affair that combines elegance, scrumptious treats, and a dash of sophistication.
If you're looking to host a tea party fit for queens and kings (or even regular folks like us), you've come to the right place! By the end of this blog post, I promise you'll be the reigning monarch of tea parties!
Now, you might wonder why a High Tea Party is the way to go. Well, picture this – a warm afternoon, the sun gently caressing your garden, and your friends gathered around, laughing and sipping from dainty teacups.
It's like a scene straight out of a British rom-com but with your own unique flair.
We're going to dive deep into the world of tea parties – from choosing enchanting themes that even the Mad Hatter would applaud, to serving finger-licking treats that rival Mary Poppins' bottomless bag.
Get ready to dazzle your guests with teapot treasures and master the art of tea brewing like a true connoisseur. So, buckle up, grab your fanciest hat, and let's steep our way to High Tea party perfection!
Meanwhile, if you are wondering about high tea party ideas for adults, you can read all about that in this article I have written.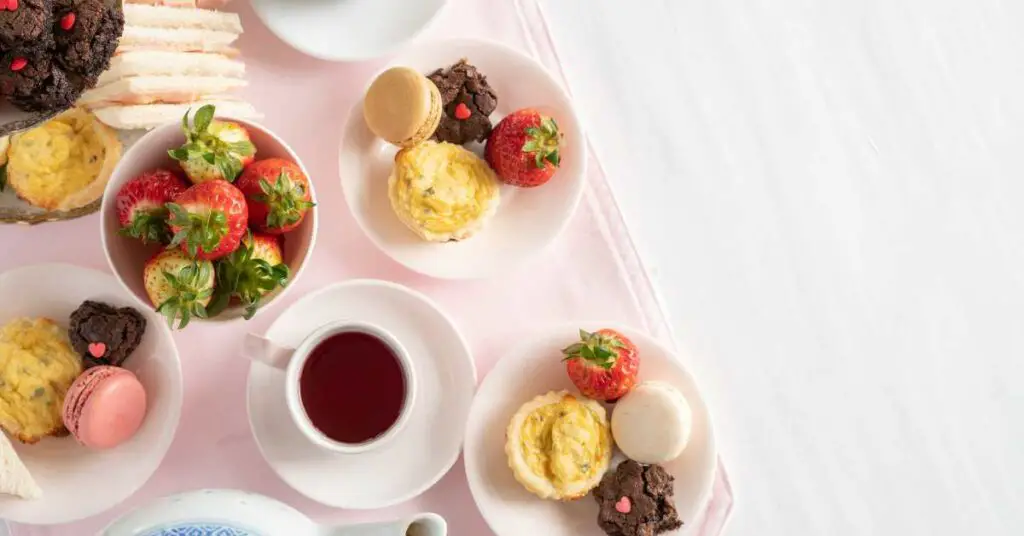 Setting the Scene: Brewing an Enchanting Theme
As any tea party host or hostess knows, the key to a truly memorable gathering lies in the enchanting theme you choose. It's like adding a special blend of flavors to your tea; it sets the tone and leaves a lasting impression on your guests.
But fear not, fellow tea enthusiasts, for the world of themes is as vast as the tea plantations themselves. From whimsical wonderlands to sophisticated vintage affairs, there's a theme to suit every taste and occasion.
To brew the perfect theme, start by considering the season and the reason for your tea party.
Is it a sunny spring afternoon in the garden, or a cozy winter escape indoors? Once you've narrowed it down, let your imagination run wild! Garden parties with floral elegance, fairy-tale tea parties straight out of storybooks, or even a daring steampunk-inspired soiree – the options are as endless as the varieties of tea.
Don't forget to sprinkle your theme throughout the party – from invitations to decor and even dress codes. Your guests will be charmed from the moment they receive their stylish invites, and the anticipation will build as they see the venue transformed into a world of tea-infused magic.
So, dear tea party planners, let your creativity steep and your imagination flow – because with the perfect theme, your High Tea gathering will be an unforgettable experience that leaves everyone saying, "tea-riffic!"
Invitations with Flair: Brewing Stylish Tea Party Invites
A tea party without guests is like tea without the teapot – it just doesn't feel complete! That's where our next step comes in – sending out invitations that exude flair and charm, enticing your friends and loved ones to join in the tea-sipping fun.
But let's be honest, these aren't your run-of-the-mill party invites. Oh no! We're talking about invitations that will make your guests feel like royalty, even before they step foot into the tea-filled wonderland.
First things first, decide on the vibe you want to convey.
If it's a formal affair, go for classic paper invitations adorned with delicate floral patterns or elegant calligraphy.
For a modern twist, opt for chic e-invites that can be easily personalized and sent with a click of a button.
Now, here comes the fun part – adding your unique touch! Incorporate tea-themed graphics or a vintage teapot illustration to set the tone right from the start.
Don't forget to include all the important details, like the date, time, location, and any special dress code if you're going for a themed tea party.
Once you've brewed the perfect invitations, send them out with a flourish, and watch as the excitement starts to steep. Your guests will be positively steeped in anticipation, eagerly counting down the days until your charming tea party extravaganza!
Indulge Their Taste Buds: A Feast of Delectable Treats
Now that your guests have received their stylish invites and the anticipation is brewing, it's time to shift our focus to the heart and soul of any High Tea party – the mouthwatering spread of delectable treats that will leave taste buds dancing in delight!
Prepare to pamper your guests with a carefully curated selection of sweet and savory treats fit for royalty. From dainty finger foods to heavenly desserts, we've got all the tea party favorites to satisfy every craving.
Savor the Classics: Perfectly Fluffy Scones
Ah, the humble scone – a tea party staple that oozes comfort and charm. Serve them warm, with a dollop of clotted cream and a spoonful of jam, and watch as your guests take their first bite and sigh with happiness.
Whether you opt for traditional plain scones or jazz them up with fruity variations, these delightful baked goods are sure to steal the show.
Sweet Temptations: Delightful Tea Cakes
Next up, we have a parade of delightful tea cakes that will tantalize every sweet tooth in the room. From velvety chocolate cakes to light and fluffy lemon drizzle delights, your guests will be transported to a sugary paradise with every delectable bite.
Don't forget to add a touch of whimsy with charming cupcake toppers or edible flower decorations!
Satisfying Savories: Elegant Tea Sandwiches
Of course, a tea party isn't complete without an array of savory sensations. Prepare a selection of elegant tea sandwiches with a variety of fillings, from classic cucumber and cream cheese to sophisticated smoked salmon with dill.
Cut them into dainty triangles or use decorative cookie cutters to add a touch of playfulness to the presentation.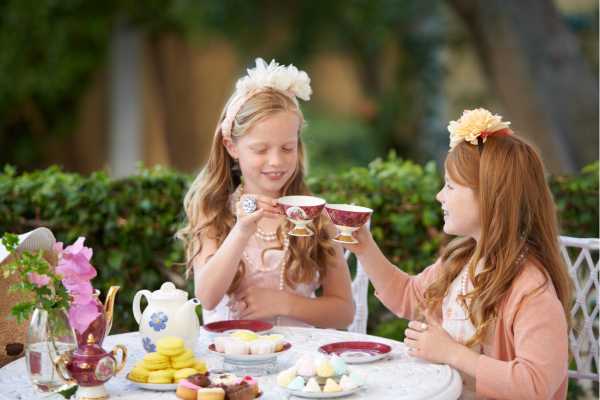 Perfect Pairings: Selecting the Finest Tea Varieties
What's a tea party without a delightful selection of teas to complement your culinary creations? Offer your guests a choice of tea varieties, from traditional black teas to fragrant herbal infusions.
Include options for both tea purists and adventurous sippers, ensuring everyone finds a tea that perfectly suits their taste buds.
Health-Conscious Choices: Offering Gluten-Free or Vegan Options
Remember to cater to guests with dietary preferences or restrictions. Surprise and delight your health-conscious attendees with a selection of gluten-free treats or vegan delights, proving that flavor and indulgence need not be compromised.
Tea-Infused Cocktails: Elevating Your Tea Party with Crafted Beverages
For those seeking a little extra sparkle in their tea party experience, why not introduce tea-infused cocktails? Mixology meets tea time with delightful concoctions that marry the sophistication of tea with the playful spirit of a cocktail.
From Earl Grey martinis to hibiscus tea sangrias, these beverages will add a delightful twist to your gathering.
With this mouthwatering array of treats and teas, your High Tea party will leave your guests marveling at the culinary wonderland you've created.
So, put on your chef's hat, embrace your inner tea connoisseur, and prepare to delight your guests with a feast they'll be raving about long after the tea has been sipped!
Elegance in Every Detail: Setting the Table for Tea Time Bliss
As the saying goes, it's all in the details, and when it comes to hosting a High Tea party, the art of creating an elegant ambiance lies in the meticulous table settings and decorations.
Blooming Beauties: Incorporating Fresh Flowers into Your Decor
Flowers are nature's own charm, and they hold the power to transform any setting into a blooming paradise. Choose a variety of fresh, seasonal blooms that align with your theme and color scheme.
Create stunning centerpieces with delicate roses, vibrant tulips, or fragrant lavender, and let their beauty be the focal point of your tea table. Place small posies or individual blossoms at each guest's setting to add a personal touch.
Teapot Treasures: Showcasing Unique Tea Sets and Serveware
Every tea party deserves a teapot treasure trove! Showcase your most exquisite tea sets, teapots, and teacups to elevate the aesthetic of your tea table. Mix and match vintage and modern pieces to add character and charm.
For an extra touch of sophistication, invest in elegant silver or gold-plated silverware that exudes timeless elegance. Remember, the teapot is not just a vessel for tea; it's a conversation starter and a piece of art in its own right.
Timeless Elegance: Hosting a Vintage-Inspired Tea Party
For those yearning for a touch of nostalgia and old-world charm, a vintage-inspired tea party is the way to go. Deck your table with lace doilies, vintage china, and ornate cutlery. Let antique trinkets and family heirlooms grace the table, each with its own story to tell.
Add a touch of warmth with soft candlelight or fairy lights, casting a gentle glow over the gathering. Your guests will be transported to a bygone era, savoring not just tea but a journey through time.
With a keen eye for detail and a touch of creativity, your tea table will radiate elegance, creating the perfect setting for an enchanting tea party that will be etched in the memories of your guests forever. So, channel your inner interior designer and prepare to dazzle your guests with a visual feast that's as delightful as the treats they'll savor!
Beyond Tea Sipping: Engaging Activities for Endless Enjoyment
While the tea is undoubtedly the star of the show, a truly remarkable High Tea party goes beyond just sipping brews. Elevate your gathering to new heights by incorporating engaging activities that will leave your guests entertained and enchanted throughout the event.
Tea Etiquette : Polishing Your Manners for a High Tea Affair
Let's admit it; sipping tea with impeccable grace and charm adds an air of sophistication to any tea party. Why not make it a fun and educational experience by offering a crash course in tea etiquette?
Whether it's mastering the art of holding a teacup, knowing when to extend your pinkie (or not), or perfecting the silent tea sip, your guests will be amused by the refined manners they'll acquire. Who knows, you might just create a generation of tea connoisseurs!
Dressing to Impress: Decoding High Tea Attire
A tea party is a fabulous excuse to don your most elegant attire, and why not encourage your guests to dress up and have a bit of fashion fun?
Embrace your inner fashionista and set a dress code that matches your theme. Whether it's fancy hats, vintage chic, or garden party glam, watching your guests flaunt their fashionable outfits will add a touch of glamour and amusement to the affair. And, of course, don't forget to award a prize for the best-dressed guest!
Capturing Memories: Photography Tips for a Picture-Perfect Event
In today's social media age, every memorable event deserves its own photo album-worthy moments. Set up a charming photo booth corner complete with props like oversized hats, quirky signs, and flower crowns, encouraging your guests to strike a pose and snap away.
You can also hire a professional photographer to capture candid shots of laughter and camaraderie. These precious snapshots will become treasured memories and cherished reminders of the joyous time shared with friends over tea.
So, dear party planners, let your creativity flow and infuse your High Tea gathering with activities that go beyond the teacup. From tea etiquette lessons to fashion-forward dress codes and capturing picture-perfect memories, your tea party will become an unforgettable celebration of elegance, camaraderie, and endless enjoyment.
Get ready to embark on a tea-tastic journey that'll have your guests talking about this enchanting event for years to come!
Tokens of Appreciation: Give the Gift of Charm
As your High Tea party draws to a delightful close, it's time to express your gratitude to your guests for sharing this enchanting affair with you. A thoughtful token of appreciation will leave a lasting impression and remind them of the magical tea-filled moments they experienced in your company.
Tea Party Favors: DIY Ideas for Thoughtful Takeaways
Why settle for ordinary party favors when you can delight your guests with unique and charming DIY gifts? Get crafty and create personalized tea party favors that reflect the theme and ambiance of your gathering. Hand-paint teacups or teapot-shaped trinket dishes, fill dainty bags with specialty loose-leaf teas, or make delightful homemade tea-infused cookies.
Your guests will cherish these thoughtful keepsakes, and every time they use them, they'll be transported back to the magical tea party they attended.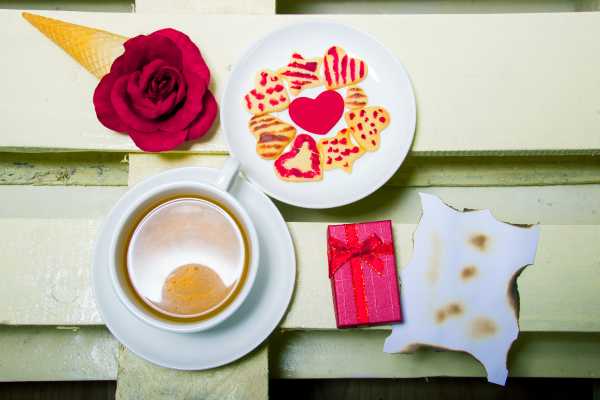 Sending your guests home with a touch of the tea party's charm is a heartfelt way to express your appreciation for their company.
By gifting them with a tangible reminder of the enchanting experience they had, you ensure that the memories of your High Tea party live on even after the teapots have been emptied and the tea sets put away.
So, dear tea party planners, let your creativity shine and gift your guests with tokens of charm that will make them smile long after they bid farewell. The joy and gratitude in their hearts will be the perfect ending to a tea-riffic gathering, leaving them eager for the next enchanting tea time you'll share together!
Dazzling Dress-Up: Hosting a High Tea Themed Costume Party
Are you ready to take your High Tea party to the next level of whimsy and wonder? Embrace the magic of dressing up with a High Tea themed costume party that will transport your guests to a world of fantasy and imagination!
Choosing a Theme-Appropriate Dress Code
Set the stage for a truly unforgettable tea party by inviting your guests to dress up in costumes that align with your chosen theme. Whether you're exploring a fairy-tale wonderland, stepping into the Roaring Twenties, or donning the attire of the Victorian era, a themed dress code adds an element of excitement and creativity to your event.
Encourage your guests to unleash their inner fashionista and embark on a fashion journey that'll have everyone dressed to impress!
Prize for the Best Costume
Get ready to witness a parade of fashion-forward ensembles! To add a touch of friendly competition, organize a "Best Costume" contest. Award a special prize to the guest who goes above and beyond in channeling the spirit of the theme.
A trophy fit for a tea party royal, a lovely tea-themed gift, or a certificate of costume excellence – the possibilities are as vast as the tea fields themselves. The spirit of fun and camaraderie will have your guests eagerly participating and celebrating each other's creativity.
Costume Ideas for Different Themes
If your theme is open to interpretation, offer your guests a list of costume ideas to spark their imagination. Provide inspiration with a variety of characters or historical figures that fit within your chosen theme.
From storybook characters and literary heroes to glamorous Hollywood icons, your guests will relish the chance to don their most whimsical and charming ensembles.
So, let the magic of costume transformation unfold, and prepare to be amazed by the creative spirit of your guests as they step into a fantastical tea party wonderland.
With a themed costume party, you'll elevate your High Tea gathering to new heights of enchantment, making it an affair that's as unique and spellbinding as the costumes that grace your tea table!
Harmonious Melodies: Crafting the Ideal Tea Party Playlist
What's a tea party without a delightful melody to set the mood and add a musical touch to your gathering? Just as tea blends create a harmonious balance of flavors, curating the perfect tea party playlist will infuse your High Tea affair with a symphony of enchanting sounds.
Calm and Soothing Tunes
As your guests sip their tea and indulge in scrumptious treats, set the ambiance with calming and soothing tunes. Instrumental pieces or soft vocals will create an atmosphere of relaxation and camaraderie. Let the music flow gently in the background, allowing for easy conversation and appreciation of the delightful tea flavors.
Live Music Options
Elevate your tea party to the next level of elegance by incorporating live music. Whether it's a talented pianist, a graceful harpist, or a soulful violinist, live music will add a touch of sophistication and entertainment to your gathering.
The melodic sounds will weave their way into the hearts of your guests, creating an unforgettable experience that they'll cherish.
Musical Games and Sing-Alongs
Add a playful twist to your tea party with interactive musical games and sing-alongs. Engage your guests in tea-themed trivia or musical challenges that encourage friendly competition and laughter.
For a touch of whimsy, create your own tea-themed lyrics to popular tunes, inviting everyone to sing along and immerse themselves in the joyous spirit of the occasion.
As the tea flows and the melodies fill the air, your carefully crafted playlist will become the delightful soundtrack to a tea party that's not only a feast for the taste buds but also a feast for the ears.
With music that resonates with the hearts of your guests, you'll create a harmonious and tea-tasting experience that will be music to their ears! So, let the melodies play on, and watch as your High Tea party becomes a symphony of enchantment and delight.
The Art of Tea Brewing: A Guide to Achieving the Perfect Cup
Ah, the pinnacle of any tea party – the art of tea brewing! As we conclude our journey through the enchanting world of High Tea, let's delve into the secrets of achieving the perfect cup of tea and becoming true tea connoisseurs.
Brewing Essentials: Tools and Techniques
Mastering the art of tea brewing begins with having the right tools at your disposal. Equip yourself with quality teapots, infusers, and tea kettles that will ensure a smooth and precise brewing process.
Explore the different brewing techniques for various tea varieties, from delicate white teas that require lower temperatures to robust black teas that demand boiling water. A timer will become your best friend, ensuring that each cup is brewed to perfection.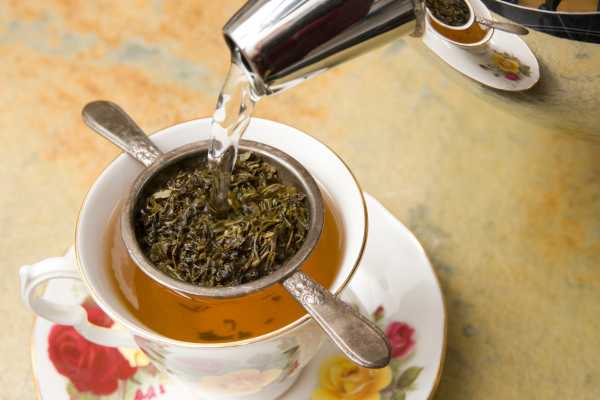 Tea Brewing Demonstrations
What better way to elevate your tea party than by hosting interactive tea brewing demonstrations? Enlist the help of a tea expert or become one yourself, and let your guests in on the secrets of brewing the perfect cup of tea.
Teach them about the significance of steeping times, water temperatures, and the proper way to infuse tea leaves. A hands-on experience will not only educate your guests but also deepen their appreciation for the complexities and nuances of tea.
Tea Tasting Notes
No tea journey is complete without exploring the diverse flavors and characteristics of different teas. Prepare tasting notes for the teas you serve, offering descriptions of their origins, aromas, and tasting profiles.
Encourage your guests to engage their senses as they savor each cup, noticing the subtle differences between various blends. This tea-tasting adventure will spark lively conversations and create a sense of camaraderie as guests share their newfound tea knowledge.
With the mastery of tea brewing, your High Tea party becomes a celebration of the art of tea itself. From selecting the finest teas to using proper brewing techniques, you'll have your guests steeped in admiration for the perfect cup of tea.
So, as we bid adieu to our enchanting tea-filled journey, may your tea parties be forever elevated, your teapots always brimming, and your guests entranced by the magic of tea! Cheers to the tea-rific memories that await you on your next High Tea adventure!
Frequently Asked Questions
What time should you host a high tea party?
Traditionally, host a High Tea party between 5:00 PM and 7:00 PM. This allows guests to enjoy a light meal and a variety of tea options before dinner. Consider guest preferences and special occasions when determining the exact time.
Who pours the tea at a high tea party?
At a High Tea party, the host or hostess typically takes on the responsibility of pouring the tea. The host or hostess ensures that each guest's teacup is filled with their desired tea and assists in serving the various tea treats and refreshments. This adds a touch of elegance and attentiveness to the tea party experience.
What size plates for high tea?
For High Tea, use plates around 7 to 8 inches in diameter. These smaller plates are perfect for presenting dainty tea treats, like finger sandwiches and pastries, allowing guests to enjoy a variety of delicacies without feeling overwhelmed. The smaller size complements the elegant and refined ambiance of a High Tea gathering.