🎉 Welcome, tea enthusiasts and seekers of scones that could make the Queen jealous! If you're on a quest for the crème de la crème of high tea experiences in Orange County, look no further.
We're about to spill the Earl Grey on the finest spots, which will have your pinky up and feeling posh in no time.
Now, don't you dare confuse high tea with your average afternoon cuppa; we're talking about a symphony of delicate pastries, finger sandwiches, and a piping-hot selection of teas that could make even the most dedicated coffee aficionado waver.
Whether you're chasing the daintiest décor or the most decadent macarons, our journey through the "best high tea in Orange County" promises to be a tantalizing treat for your taste buds and Instagram feed alike.
Buckle up, because we're about to sip and savor our way through a tea-tastic tour that'll have you saying, "Coffee? Never heard of her." Grab your fanciest fascinator, and let's embark on this scrumptious adventure together! ☕🍰
Meanwhile, if you are wondering about the best high tea in Nashville, you can read all about that in this article I have written.
🧁 Our high tea expedition begins at Sugarbird Sweets, where every bite is a tiny piece of heaven. Nestled in Orange County's heart, this charming hideaway boasts a whimsical ambiance that'll transport you straight into a fairytale.
Picture yourself sipping tea from delicate vintage china while indulging in their divine selection of scones, adorned with clotted cream and jams that'll make your taste buds do a happy dance. But that's not all – their tiered trays hold an enchanting array of sweets, from petit fours to mini cupcakes.
Sugarbird Sweets isn't just a tea room; it's a sugary symphony for your senses. Your inner dessert lover will thank you for this delectable delight. 🍰🍵
☕ Stepping into McKenna's Tea Cottage is like entering a portal to old-world charm. Tucked away in a cozy nook, this cottage promises an authentic English tea experience with a dash of Orange County flair.
Prepare to be pampered by their attentive staff as you dive into an assortment of finger sandwiches and homemade pastries that would make Mary Berry proud. The ambiance whispers stories of bygone eras, and their extensive tea selection leaves no tea leaf unturned.
For those seeking a taste of refinement with a side of warm nostalgia, McKenna's Tea Cottage is the perfect rendezvous for an afternoon steeped in elegance. 🫖🏡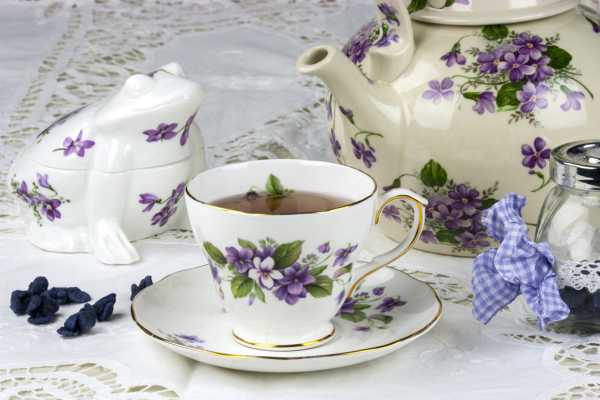 🍰 Indulgence reaches new heights at The Grand Tea Room, where opulence meets tranquility. Located in a historic building, this tea haven transports you to an era of sophistication. The Grand Tea Room isn't just an experience; it's a masterpiece of flavors and aesthetics. Their tea selection is a symphony of blends, and the presentation of tiered trays is nothing short of art.
Whether you're nibbling on dainty sandwiches or savoring their sumptuous desserts, you're in for a treat fit for royalty. Prepare to be pampered as you embark on a journey of refined tastes amidst an ambiance that whispers tales of grandeur. 🏰🍵
Meanwhile, if you are wondering what to wear to high tea in winter, you can read all about that in this article I have written.
🍃 Escape the ordinary and enter a world of rustic charm at The Tea House on Los Rios. Tucked away in a serene garden setting, this idyllic tea sanctuary invites you to unwind and savor life's simple pleasures.
The aroma of freshly steeped tea dances in the air as you savor homemade quiches, delicate pastries, and garden-fresh salads. Here, the harmony of nature and exquisite flavors unite to create an unforgettable experience.
With every sip and every bite, you'll find yourself transported to a tranquil oasis, where time slows down, and the worries of the world melt away in the company of delightful flavors. 🌸🫖
🌷 Prepare for a whimsical tea escapade at Tea & Teacups, a charming tea room that's straight out of a storybook. Nestled in Orange County's heart, this enchanting spot combines vintage elegance with a touch of playfulness.
The tea offerings are as diverse as they are delightful, catering to every palate. But it's not just about the tea – their imaginative presentation turns the experience into a visual feast.
From teapots adorned with fresh flowers to intricately designed desserts, every detail is a work of art. If Alice ever decided to host a tea party, she'd feel right at home here. 🎩🫖
Meanwhile, if you are wondering about the best high tea in San Diego, you can read all about that in this article I have written.
The Sussex Teapot
🌿 If you're seeking a taste of England in Orange County, The Sussex Teapot is your passport to a quintessentially British tea affair. This charming establishment captures the essence of a traditional English tea room, complete with vintage decor and a warm, inviting atmosphere.
As you settle into your seat, prepare to be transported to the rolling hills of Sussex with each sip of their meticulously brewed teas. From classic English breakfasts to exotic blends, their tea menu caters to aficionados and novices alike. It's more than a tea room; it's a delightful journey across the pond without leaving Orange County. 🇬🇧🫖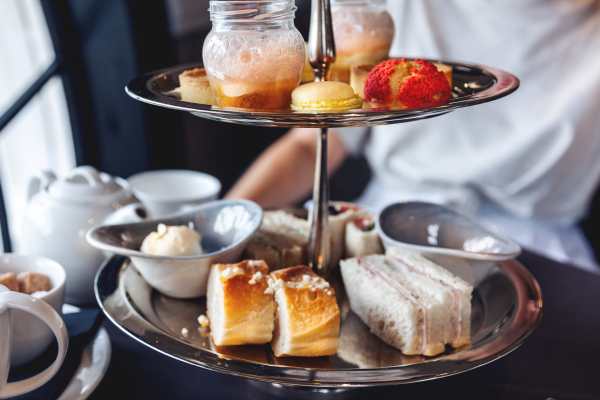 🌸 Step into a floral paradise at Spring Tea Garden, where every cuppa is a celebration of nature's beauty. This charming tea spot blooms with elegance, offering a serene retreat from the hustle and bustle. The tea selection boasts an array of delicate flavors, complemented by a menu that pays homage to the changing seasons.
From blossoming floral teas to garden-fresh salads, each bite and sip is a harmonious melody of taste and aesthetics. Whether you're a nature enthusiast or simply seeking a tranquil escape, Spring Tea Garden is a sanctuary where your senses can bloom alongside the flowers. 🍃🫖
The Huntington Library – Rose Garden Tea Room
🌹 Immerse yourself in the refined elegance of The Huntington Library's Rose Garden Tea Room. Set against the backdrop of lush gardens and fragrant roses, this tea experience is a fusion of culture and horticultural beauty.
The menu is a symphony of gourmet delights, with each course meticulously crafted to complement the enchanting surroundings. As you sip your tea and savor delectable bites, you'll feel as if you've stepped into a painting. The Rose Garden Tea Room isn't just a place to dine; it's a sensory journey that marries art, nature, and culinary mastery. 🌺🫖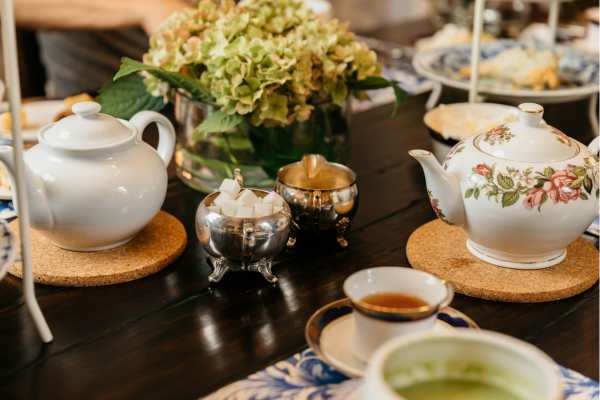 🌼 Unveil the petals of flavor at Tea Rose Garden, where tea isn't just a beverage—it's an art form. Nestled in a charming corner, this tea haven exudes elegance with a modern twist. Their tea flights take you on a voyage of taste, showcasing a curated selection that's as vibrant as a garden in full bloom.
The culinary creations that grace your table are nothing short of edible masterpieces, with flavors that dance harmoniously on your palate. Tea Rose Garden isn't just about sipping tea; it's a sensory exploration that paints a picture of beauty, one exquisite sip at a time. 🎨🫖
🐾 Brace yourself for a whimsical high tea experience that's purr-fectly adorable – the Hello Kitty Grand Cafe. This isn't your ordinary teatime; it's a delightful rendezvous with everyone's favorite feline friend. Step into a world where bows and whiskers reign supreme, and even the tea cups seem to smile back at you.
Indulge in a menu that's as playful as it is delicious, with Hello Kitty-inspired treats that will make your heart (and taste buds) sing. It's a charming escape into a realm of cuteness that'll leave you grinning like the Cheshire Cat. Marvelous, indeed! 🐱🫖
Frequently Asked Questions
Where is the most classically famous afternoon tea served?
The Ritz in London is renowned for serving the most classically famous afternoon tea, a timeless ritual where elegance, delectable treats, and impeccable service converge for a truly luxurious experience.
What is traditionally served at high tea?
Traditionally, high tea features an array of dainty finger sandwiches, such as cucumber and smoked salmon, along with freshly baked scones accompanied by clotted cream and jam. A tempting assortment of pastries, cakes, and fine teas complete this refined culinary affair.
How do you eat finger sandwiches at afternoon tea?
When enjoying finger sandwiches at afternoon tea, use your fingers delicately to pick up each sandwich. Take small, elegant bites and savor the combination of flavors. Hold the sandwich with your thumb and two fingers, ensuring it's easy to manage while maintaining your tea-time grace.