Hey there, tea enthusiasts and flavor adventurers! If you've got a hankering for an experience that's the perfect blend of elegance and indulgence, then buckle up, because we're about to spill the tea on the best high tea spots in Kuala Lumpur.
Get ready to tantalize your taste buds and elevate your pinky-finger game!
We've combed through the city's nooks and crannies to curate a list that'll have you sipping in style. From swanky hotels to charming cafes, Kuala Lumpur serves up more than just towering skyscrapers.
Join us on this scrumptious journey as we uncover the crème de la crème of cucumber sandwiches, scones, and all things tea-related.
Whether you're a local seeking a luxurious escape or a traveler exploring the gastronomic delights of KL, one thing's for sure: these high tea heavens are not just about nibbles; they're about creating moments that steep in your memory forever.
So, loosen that belt a notch and prepare your sweet tooth – we're about to high tea our way through the vibrant heart of Malaysia! 🍰🍵
Meanwhile, if you are wondering about the best high tea in Inverness, , you can read all about that in this article I have written.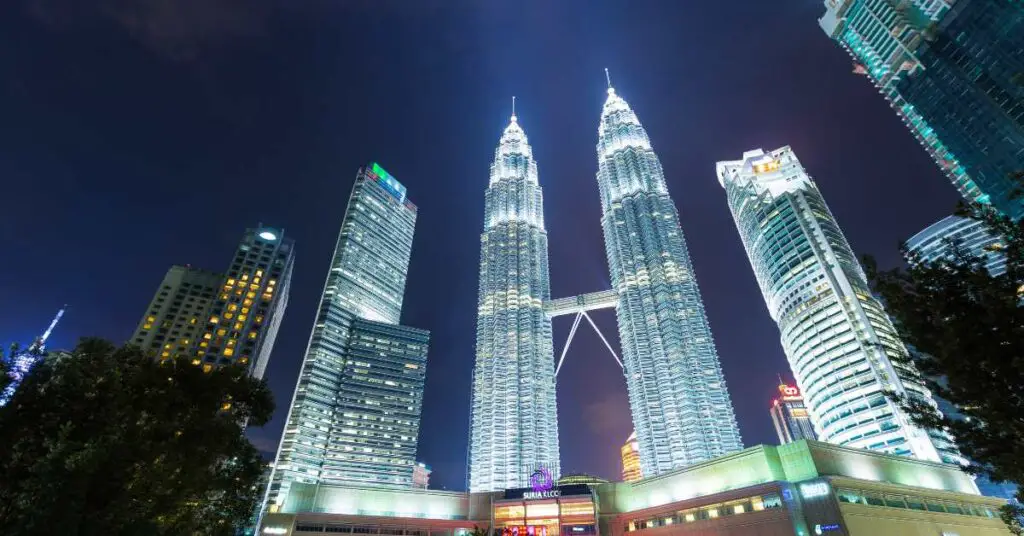 First stop: a rendezvous with luxury at the Lobby Lounge in the Shangri-La Hotel. Prepare to be pampered like royalty as you sink into plush chairs surrounded by opulent decor.
The high tea here is a symphony of delicate pastries, finger sandwiches, and an impressive selection of teas. Pro tip: their scones are so divine, they could make the Queen of England do a double take.
And did we mention the panoramic city views? It's like sipping serenity while skyscrapers salute you. So, if you're looking to up your sophistication game, this is the place where tea and elegance do a tango.
Hold onto your tea cups, because we're about to enter the realm of The Ritz-Carlton's high tea extravaganza. Nestled in the heart of Kuala Lumpur, this iconic establishment takes tea time to a whole new level.
Picture this: a refined ambiance, a medley of handcrafted treats that could make Willy Wonka blush and a tea selection that reads like a novel.
From oolongs that whisk you to distant lands to aromatic blends that dance on your palate, The Ritz knows its tea game. Oh, and did I mention the live music serenades? Tea and symphony – now that's music to my taste buds.
Pavilions Lounge at Sheraton Imperial Hotel
Next stop: The Pavilions Lounge at Sheraton Imperial, where high tea is an artful affair. This hidden gem offers a serene escape from the urban hustle.
Imagine sinking into plump cushions while sunlight filters through lush greenery – the perfect setting for your tea journey. Their high tea lineup? A masterpiece. Delicate pastries vie for attention with savory bites that are as Instagram-worthy as they are delicious.
And let's not forget their curated tea selection, a passport to flavors from around the world. Whether you're an art lover or a foodie, this spot crafts a canvas of flavors that's simply unforgettable.
Meanwhile, if you are wondering about the best high tea in Houston, Texas , you can read all about that in this article I have written.
Elevate your high tea experience – quite literally – at Altitude in Banyan Tree KL. Perched sky-high, this is where indulgence meets a breathtaking panorama. As you savor delicate bites, the city's iconic skyline stretches before you like a living postcard.
The thrill of being surrounded by clouds is rivaled only by the thrill of their culinary creations. From innovative sweets to artisanal sandwiches, each bite is a step closer to cloud nine.
And for tea lovers, their selection is a treasure trove of leaves waiting to unfurl stories on your taste buds. Ready to reach new heights of flavor? Altitude's got your ticket.
Prepare for a rendezvous that's 38 floors above ordinary – welcome to THIRTY8 at Grand Hyatt. This swanky spot redefines high tea with a dash of cosmopolitan flair. The view? Panoramic. The vibe? Chic.
And the food? A masterpiece. THIRTY8 marries flavors from East to West, offering a high tea spread that's a fusion of delights. Imagine dim sum meets dainty desserts, and scones shake hands with sushi.
With the Petronas Towers winking in the background, every bite is a bite of luxury. So, whether you're a trendsetter or just chasing a taste of the extraordinary, THIRTY8 invites you to dine in the clouds.
Meanwhile, if you are wondering about the best high tea in Hong Kong, , you can read all about that in this article I have written.
Step into a world of refined elegance at The Majestic Hotel, where high tea is a nod to tradition with a modern twist. The Colonial-style charm of the Tea Lounge sets the stage for an unforgettable experience.
Their signature three-tiered stand showcases a parade of delectables, from dainty sandwiches to artful pastries. The tea connoisseur in you will rejoice at their diverse tea offerings, each cup brewed to perfection.
Whether you choose to bask in the vintage ambiance indoors or revel in the lush gardens outside, The Majestic Hotel ensures your high tea escapade is steeped in sophistication.
Elevate your taste buds and creativity at Le Bar Cocktail & Stories in Sofitel. This high tea experience is a blend of artistry and flavors that transcend boundaries. The setting exudes Parisian chic, inviting you to indulge in a selection of sweet and savory marvels.
But hold onto your teacup, because it's not just about tea here – their tea-infused cocktails add a spirited twist to tradition. With every sip and bite, you're weaving your own tale of taste.
So, whether you're a tea purist or an adventure seeker, Le Bar crafts a narrative that's uniquely yours amidst plush surroundings.
Four Seasons Hotel
Step into a realm of luxury and flavor at Four Seasons Hotel, where high tea becomes a symphony of taste. The hotel's commitment to excellence shines through in their afternoon tea spread.
Delicate pastries, expertly crafted sandwiches, and a rainbow of teas create a sensory masterpiece. The ambiance? Impeccable. Whether you choose the opulent indoor setting or the serene outdoor terrace, every bite is accompanied by a touch of elegance.
From the moment you're seated, you're enveloped in a world where attention to detail and indulgence are the norms. Four Seasons elevates high tea to a refined celebration of life's finer pleasures.
Get ready for a high tea affair with a modern twist at Hilton KL. Their interpretation of this timeless tradition is a delightful journey for both the palate and the eyes. The ambiance is contemporary chic, where bold flavors and innovative presentation take center stage.
From delicate tea-infused sweets to globally inspired savory bites, Hilton KL's high tea is an exploration of culinary artistry. And let's not forget the tea – a symphony of blends that cater to every taste.
Whether you're a traditionalist or a culinary explorer, Hilton KL crafts a high tea experience that leaves a flavorful mark.
Embark on a whimsical journey into the enchanted world of high tea at Fairy Tales, Grand Ion Delemen Hotel. Nestled amidst misty hills, this fairy-tale-themed experience is a blend of magic and flavor.
The setting transports you to storybook realms, where intricately designed treats are as enchanting as they are delicious. Each bite is like a chapter from a culinary tale, and the panoramic view from the hilltop adds a dash of awe.
Whether you're young or young-at-heart, this high tea lets you relive cherished tales while savoring delectable bites fit for royalty.
Indulge in high tea sophistication at Intercontinental KL, where flavors and elegance collide. The serenity of the Lobby Lounge provides the backdrop for a refined experience that caters to both traditionalists and modern palates.
From classic finger sandwiches to daring culinary creations, their high tea spread mirrors the city's diverse charm. The tea selection is a global journey in itself, offering a passport to tea gardens around the world.
As you sip and savor, the blend of luxury and comfort creates a memorable afternoon where time seems to stand still – a true testament to InterContinental's hospitality mastery.
Dive into a high tea affair with a twist of urban charm at Hotel Stripes. This boutique gem infuses the traditional ritual with a contemporary edge. Set against a backdrop of modern design, their high tea spread is a fusion of flavors that celebrate local and international influences.
From scrumptious pastries to innovative bites, each offering is a brushstroke of culinary artistry. The ambiance is laid-back yet chic, inviting you to unwind and savor every moment.
Hotel Stripes' take on high tea is a flavorful adventure that proves tradition and innovation can coexist in perfect harmony.
The Living Room, The Westin Kuala Lumpur
Enter a realm of relaxation and indulgence at The Living Room, The Westin KL's high tea haven. This oasis of calm welcomes you with plush seating and a serene ambiance.
Their high tea offering is a symphony of flavors that cater to all tastes – from delicate pastries to savory bites with a twist. The tea selection is a palette of aromas, offering a journey through the world of leaves.
As you sip, unwind, and savor, you'll find that The Living Room has mastered the art of creating moments where time takes a pause, and pure enjoyment reigns.
Delectable By Su – Afternoon Tea in a Glasshouse Cafe
Step into a world of botanical beauty and gastronomic delight at Delectable By Su. This glasshouse cafe turns high tea into an enchanting experience. Imagine basking in natural sunlight while nibbling on exquisite treats surrounded by lush greenery.
Their high tea menu is a fusion of art and flavors, with each offering crafted to perfection. Sip on artisanal teas as you lose yourself in the serene surroundings.
Delectable By Su transforms traditional afternoon tea into a sensory journey that celebrates both taste and nature's elegance. It's the perfect union of sophistication and the great outdoors.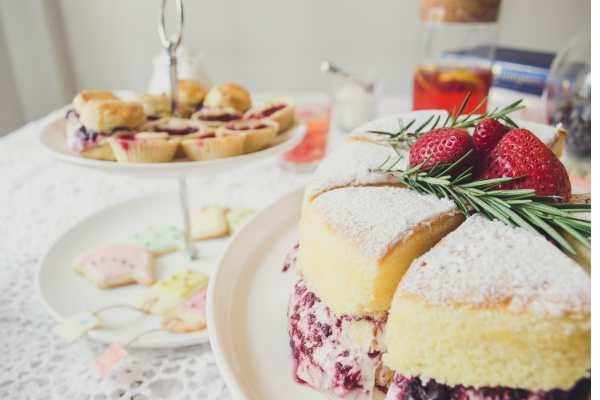 Escape to a world of modern luxury at Le Meridien Petaling Jaya Hotel's high tea affair. This stylish destination redefines the afternoon ritual with a contemporary flair.
Settle into chic surroundings as you embark on a journey through a curated selection of delectable bites and teas. Each element of their high tea spread reflects Le Meridien's commitment to culinary innovation.
Whether you're seeking a moment of respite or a gourmet adventure, their fusion of flavors and ambiance promises an experience that's as satisfying to the senses as it is to the soul.
Frequently Asked Questions
What is Malaysian high tea?
Malaysian high tea is a delightful fusion of local flavors and traditional British afternoon tea elements. It blends a variety of sweet and savory treats, often featuring local ingredients and culinary influences.
Malaysian high tea may include items like kuih (traditional sweets), finger sandwiches with local fillings, and a diverse selection of teas. This unique twist captures the essence of Malaysian cuisine while embracing the elegance of the classic afternoon tea experience.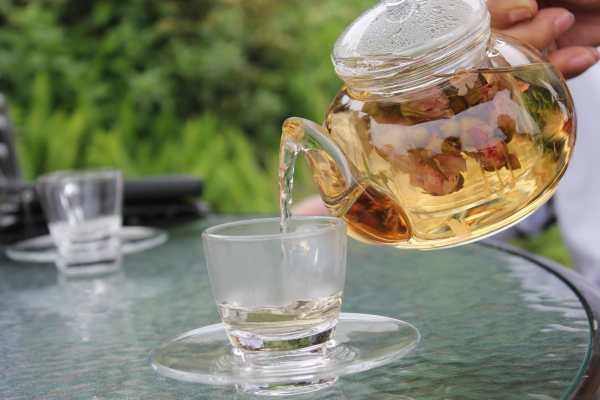 What is the most famous tea in Malaysia?
Teh Tarik is arguably the most famous tea in Malaysia. Its name translates to "pulled tea," which refers to the unique way it's prepared. A strong black tea is blended with condensed milk and then repeatedly poured between two containers, creating a frothy top.
This smooth and creamy concoction is a staple in Malaysian culture and is often enjoyed as a beloved national beverage, available in street stalls and restaurants throughout the country.
What is the most luxurious tea?
One of the most luxurious teas is often considered to be "Da Hong Pao" or "Big Red Robe." Originating from China's Wuyi Mountains, it's a rare and highly sought-after oolong tea. Its complex flavor profile, limited production, and storied history contribute to its luxury status.
Da Hong Pao is often sold at high prices due to its rarity and the meticulous care involved in its cultivation and processing.
Which country has best tea?
Several countries are renowned for producing exceptional tea, each with its unique qualities. China is often credited with the origins of tea and offers a wide variety, from delicate green teas to robust oolongs.
Japan is famous for its meticulous tea cultivation and revered matcha. India, particularly Darjeeling and Assam, produces aromatic black teas. Sri Lanka (Ceylon) is known for its brisk and bright Ceylon teas.